TIEC Launches Start IT 23rd Round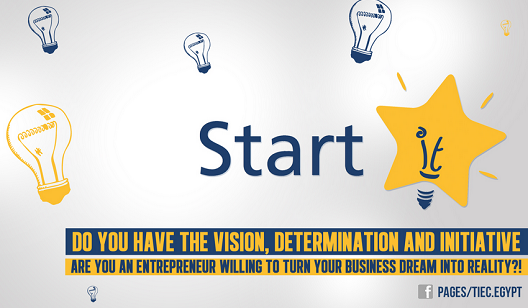 If you have a new idea that provides solutions to any market or industry challenges or offers the idea of a smarter, cheaper, advanced and better solution than already existing in the field of ICT, supported by a prototype, and of a commercial nature supported by a clear vision of growth and economic sustainability, you are encouraged to apply for this round.
The incubation program duration is one year and provides the winners with LE 180k divided as follows: LE120K in-kind services; such as consulting services, software, computers and marketing, office space equipped with furniture and internet connection. As well as other technical, consultancy, and mentoring services in the innovation field.
In addition to financial in cash services that amount to LE 60,000 that are paid on three installments based on milestones achievement.
The deadline to apply for this round is on May 4th. To know more details about the program, click here, and to apply, click here.
Submit Your News Now
Send Your Feedback