Microsoft Acquires LinkedIn for $ 26.2 Billion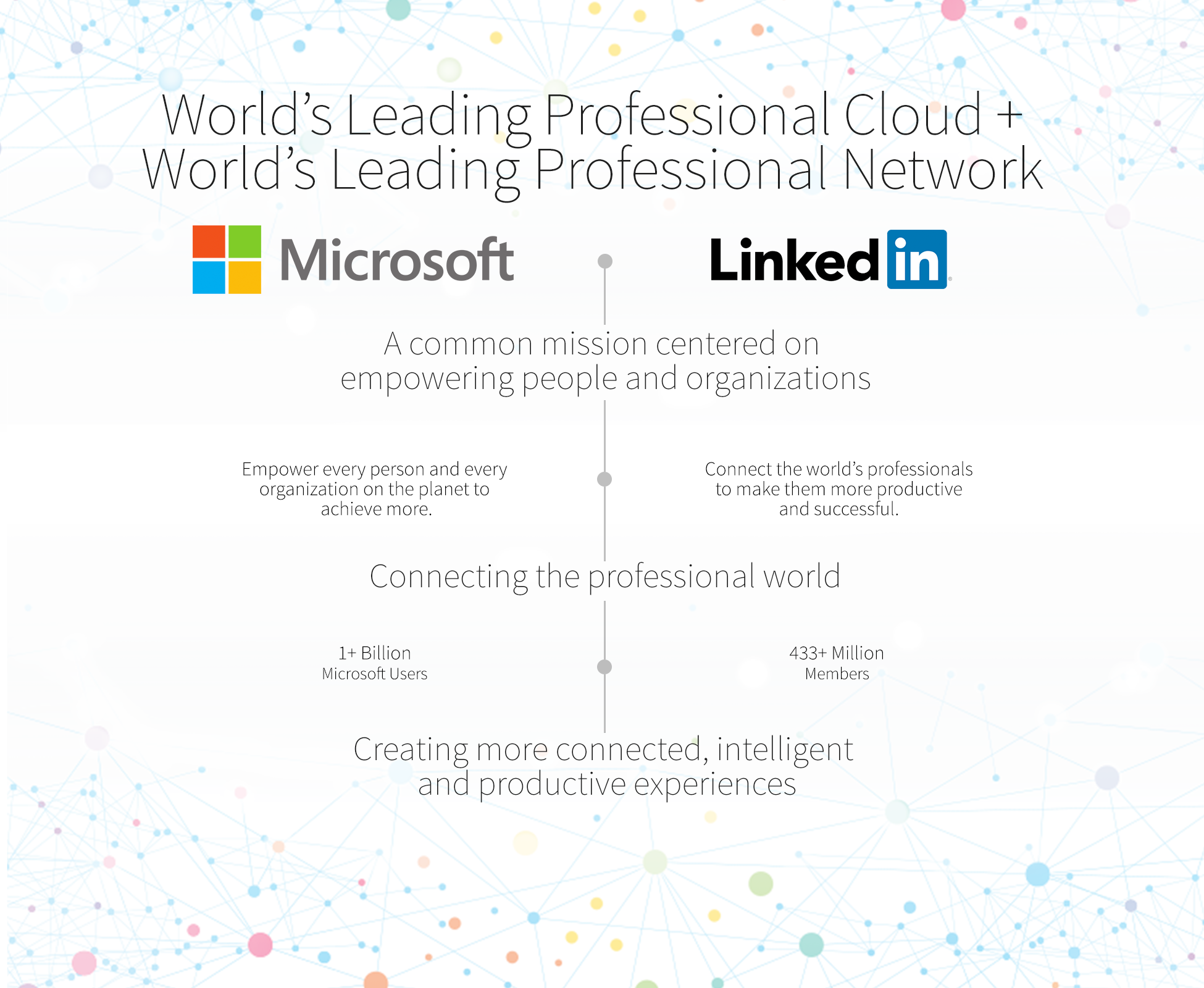 In an act to connect the professional world together, Microsoft is to acquire LinkedIn for $196 per share -cash transaction- which values the company at $26.2 billion and expected to close this year's calendar. LinkedIn will still maintain their distinct brand, culture and independence where Jeff Weiner will remain as LinkedIn's CEO reporting to Satya Nadella, CEO of Microsoft.
The transaction is approved by both Boards of Directors where Microsoft will finance it primarily through the issuance of new indebtedness and expects LinkedIn to report its financials as part of Microsoft's Productivity and Business.
LinkedIn is considered the world's largest and professional network. Over the past year, the company has launched its mobile app which led to member engagement expansion, enhanced LinkedIn newsfeed to deliver better business insights. Additionally, acquired Lynda.com to enter a new market and to enterprise their customers, LinkedIn displayed a newer version of its Recruiter product enhancing membership, engagment and financial results.
In sum, different opinions splitted the audience, some think that this deal will be Microsoft's missing piece and build more services as per Tech Crunch. On the other hand, others think that the deal will smash Microsoft in the future since the payoff is not abundantly clear, in other words it is going to be a catastrophic failure as per venturebeat. 
Photo Credit: Microsoft Newsroom
Submit Your News Now
Send Your Feedback