Get an Opportunity to win a Seat in GESR 3rd incubation cycle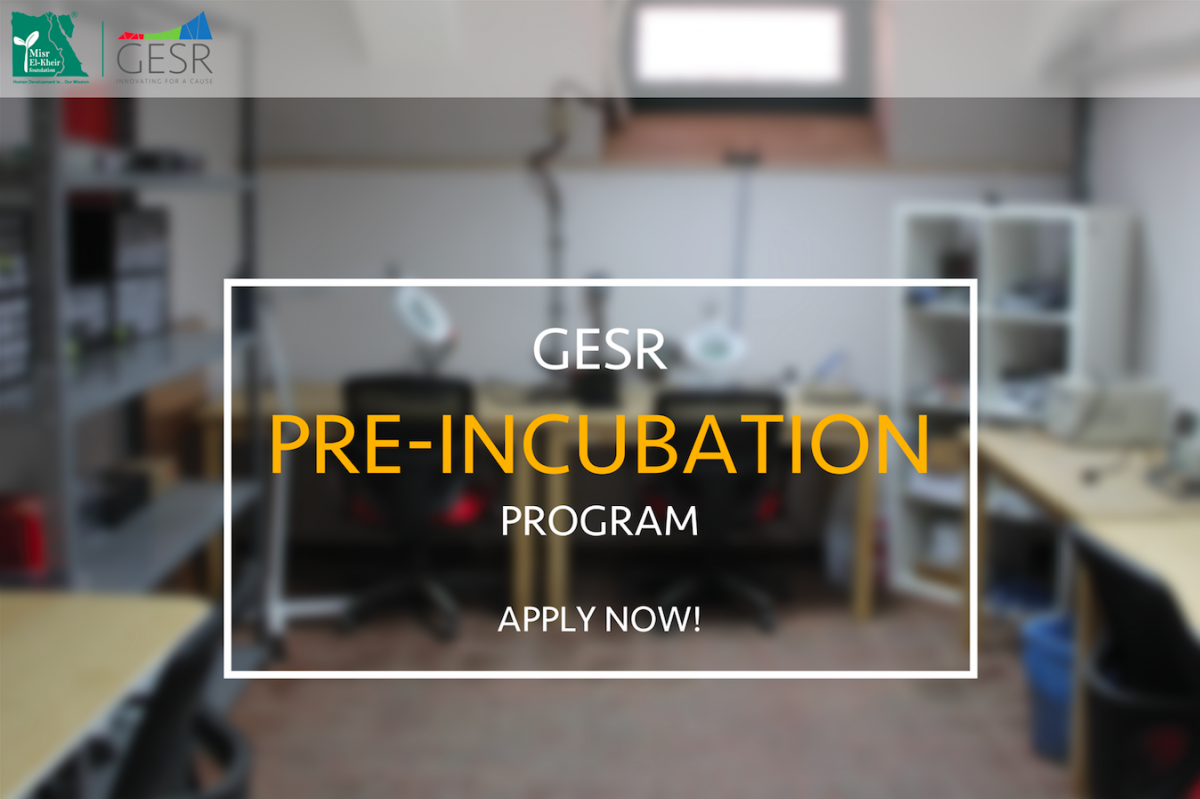 GESR Technology Pre- Incubation program is searching for 12 innovative teams with entrepreneurial early stage ideas or proof of concept of technological innovation. The teams will get supported by the accessibility to GESR Lab (electronics lab and mechanical workshop),Prototype funding, Business, technical training and consultation sessions and The opportunity to win a seat in GESR 3rd Incubation Cycle.
GESR Technology Pre-Incubation Program is designed for projects that are developing a technology -based physical products with commercial potential in: Energy, Water, Food and Agriculture, Education, and Health. 
Each cycle is tailored to support technology -based and hardware entrepreneurial projects from its early stages until the launching phase over 4 months. During this 4 months aspiring entrepreneurs can work on validating their ideas for market viability and technical feasibility before approaching business incubators and investors.
If you think you have the required potentials and ideas don't miss the chance and apply now.
Submit Your News Now
Send Your Feedback