Egyptian Social Communication Startup Fulltact Showcases at CES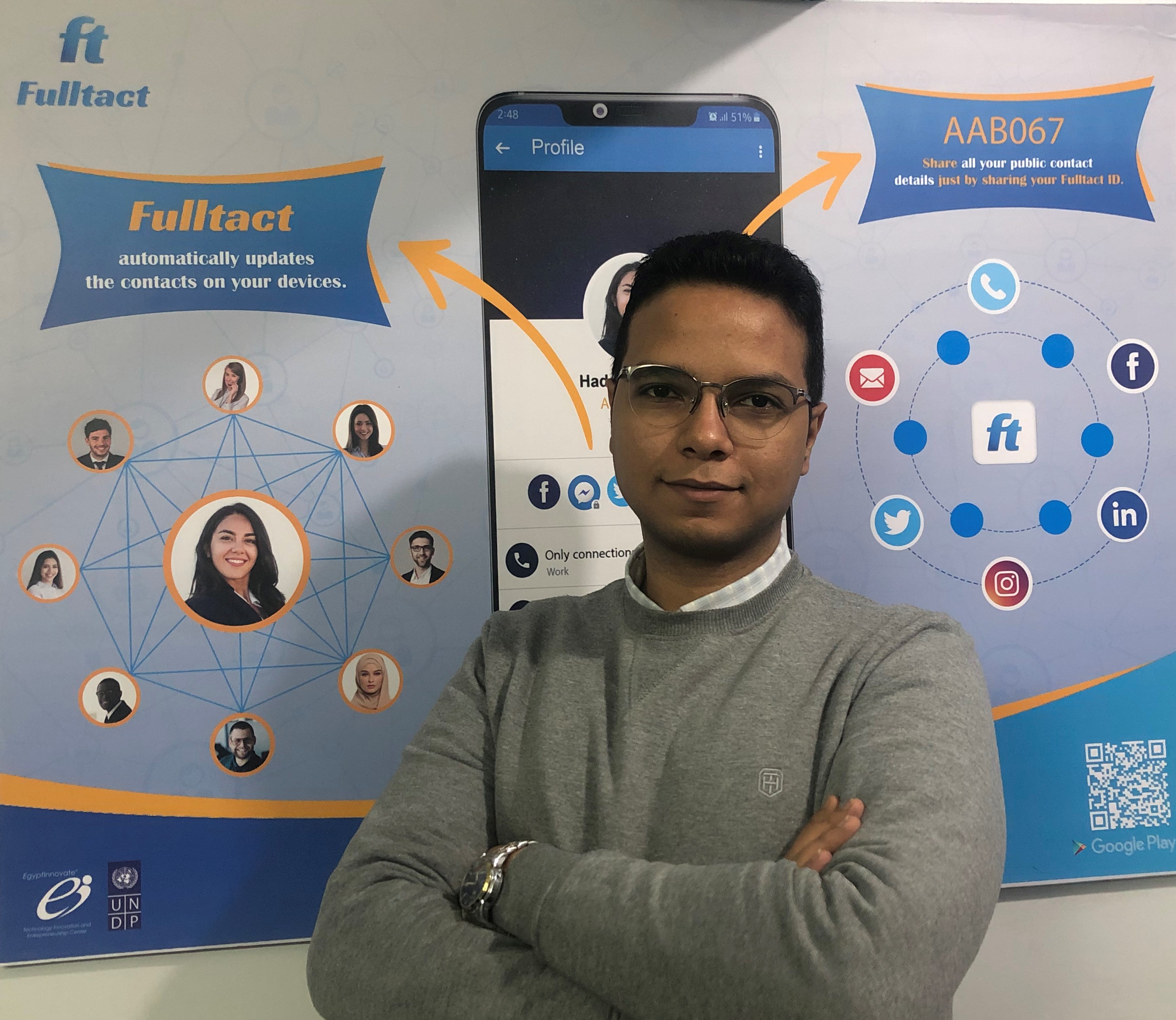 Fulltact, a Unified Contact Profile Builder, was recently one of the 8  Egyptian startups showcasing at the Consumer Electronics Show (CES) in Las Vegas from January 7-10.
The startup was chosen among tens of startups that could scale to the U.S market. Other participating startups were Sigma-Fit, RafiQ, Mintrics, Furnwish, Pass Inc., XIOT and Hitchhiker. Egypt was represented in CES 2020 by the Information Technology Industry Development Agency (ITIDA) and the Digital Economy and Technology General Division (DETGD) who sponsored the startups that took part.
Fulltact enables individuals and corporates to build a profile of their contact information and social media networks, and control the privacy of their data through one app. The app just launched at Rise Up Summit in December.
The users of Fulltact can send requests to their friends to network, and once connected, they can access all their contact details. Whenever a user updates any of their contact information such as a phone number, all his connections' devices will be automatically updated. The app also allows users to make calls through their service providers.
The startup aims to make communication easier between individuals and businesses. Any changes such as getting a new number or creating a new social media account will all be in the same place. Additionally, users will make their own profile, controlling their privacy and the accuracy of the information.
"we aim to make the app the official way of sharing contact information. We want people exchanging contacts to ask each other 'what's your Fulltact ID?'," said Mohamed Ezzat, The Founder and CEO of Fulltact.
The application is now available on Android and the team of 7 are currently developing their IOS version. In the first week of the launch, more than 1,000 users created their profile. You can create your own here.
The startup is currently incubated at the Technology Innovation & Entrepreneurship Center (TIEC).
The photo above features Muhammed Ezzat, Founder and CEO of Fulltact.
Submit Your News Now
Send Your Feedback