AUC Venture Lab Celebrates 9 Egyptian Startups This Wednesday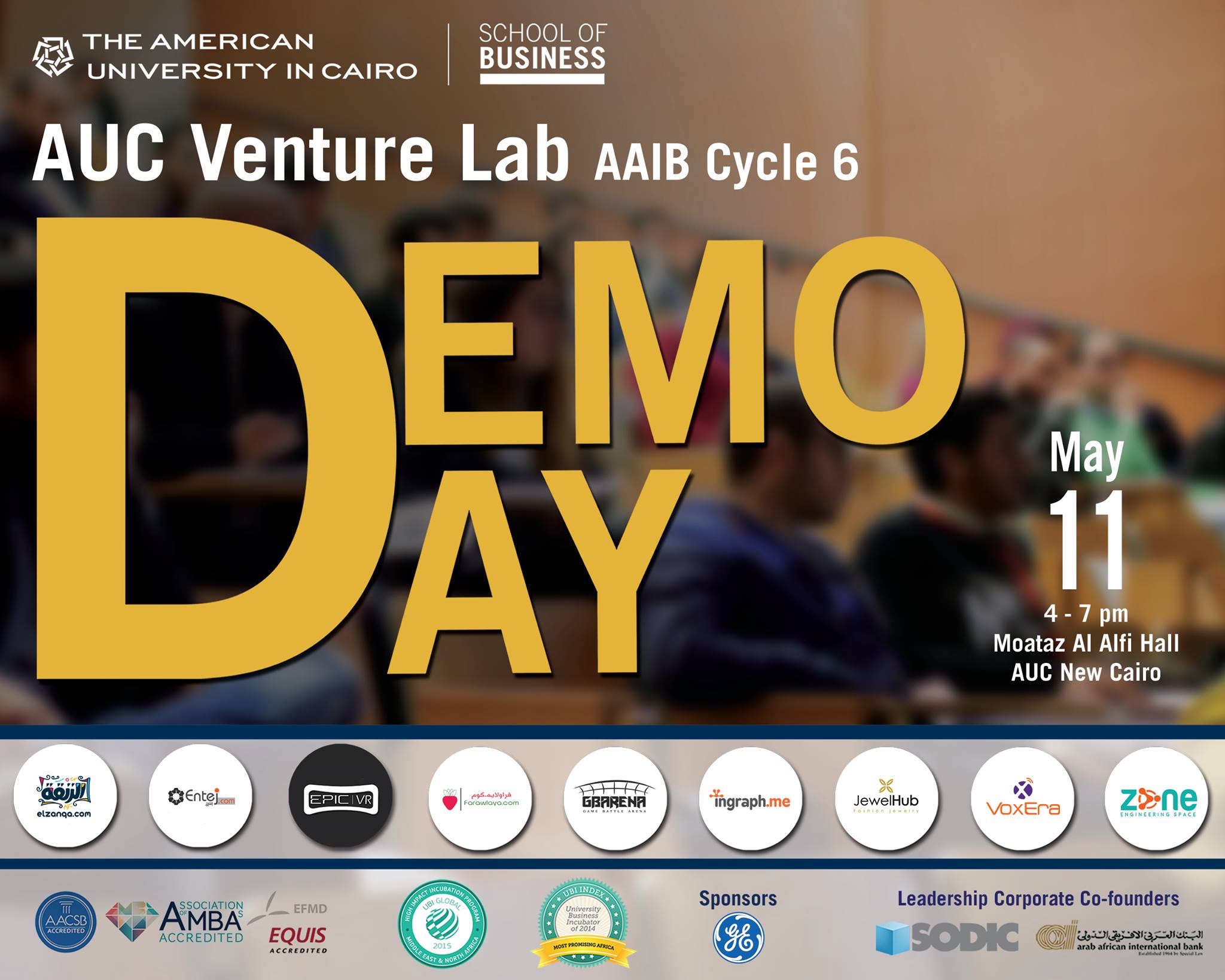 AUC Venture Lab is celebrating their Arab African International Bank (AAIB) 6th cycle through their DEMO DAY. The event will take place at Moataz Al Alfi Hall at AUC New Cairo Campus on Wednesday May 11th from 4 - 7 pm. 
There are 9 new and different Egyptian startups participating in the event who were able to prove themselves, serving different sectors in the market. Those startups are ElZanqa.com, Entej.com, Epic Vr, Farawlaya.com,GBArena,ingraph.me, JewelHub, VoxEra and Zone.
Get a free entrance to Vlab's demo day and the chance to check and test the products and services that these startups are offering also the attendees will receive Demo Day promotions.
Submit Your News Now
Send Your Feedback