Apply now for EduHack to Develop Education in Egypt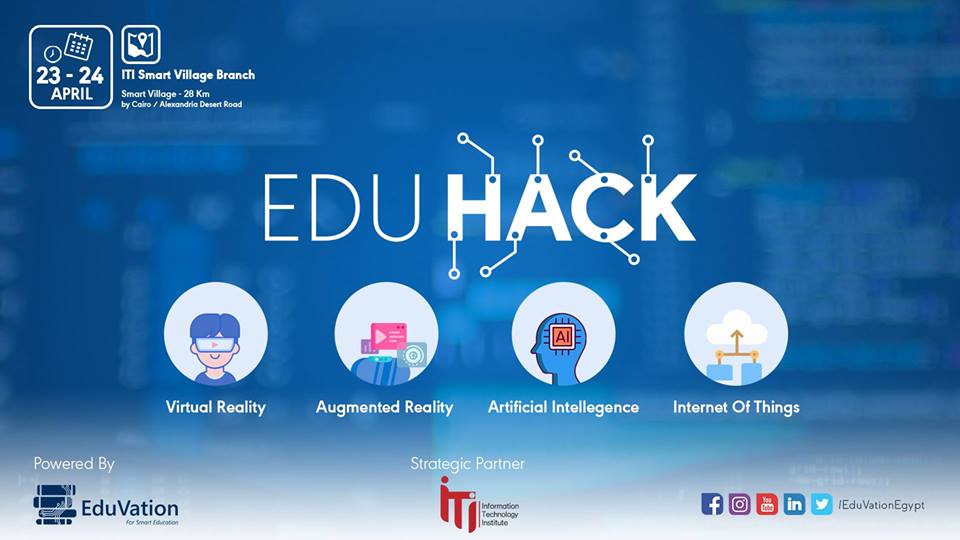 EduVation, an educational organization, is now accepting applications for its hackathon, EduHack, which will take place on April 23 and 24, and it aims to produce digitally supported learning experiences using innovative approaches and tools.
The Hack is a two-day capacity building competition for university students and educators, with the goal of building a usable software or hardware by the end of the event, without any restrictions on the type of the software or hardware being created.
The internet of things (IoT), artificial intelligence AI, Big Data, augmented reality (AR), and virtual reality (VR) in addition to the freestyle track are the main tracks that the Hack will focus on.
Teams of at least five individuals aged between 18 and 35 can join the hackathon, and only 200 participants will be chosen to compete.
The top three teams will be able to join incubation programs in the Technology Innovation and Entrepreneurship Center (TIEC), Start Egypt, Fekretak Sherketak, and will receive other prizes that will be announced soon.
The deadline to apply is 15 April. To know more details, click here, and to apply, click here
Submit Your News Now
Send Your Feedback