Now You Can Order Anything in the Most Convenient Way Possible With Glovo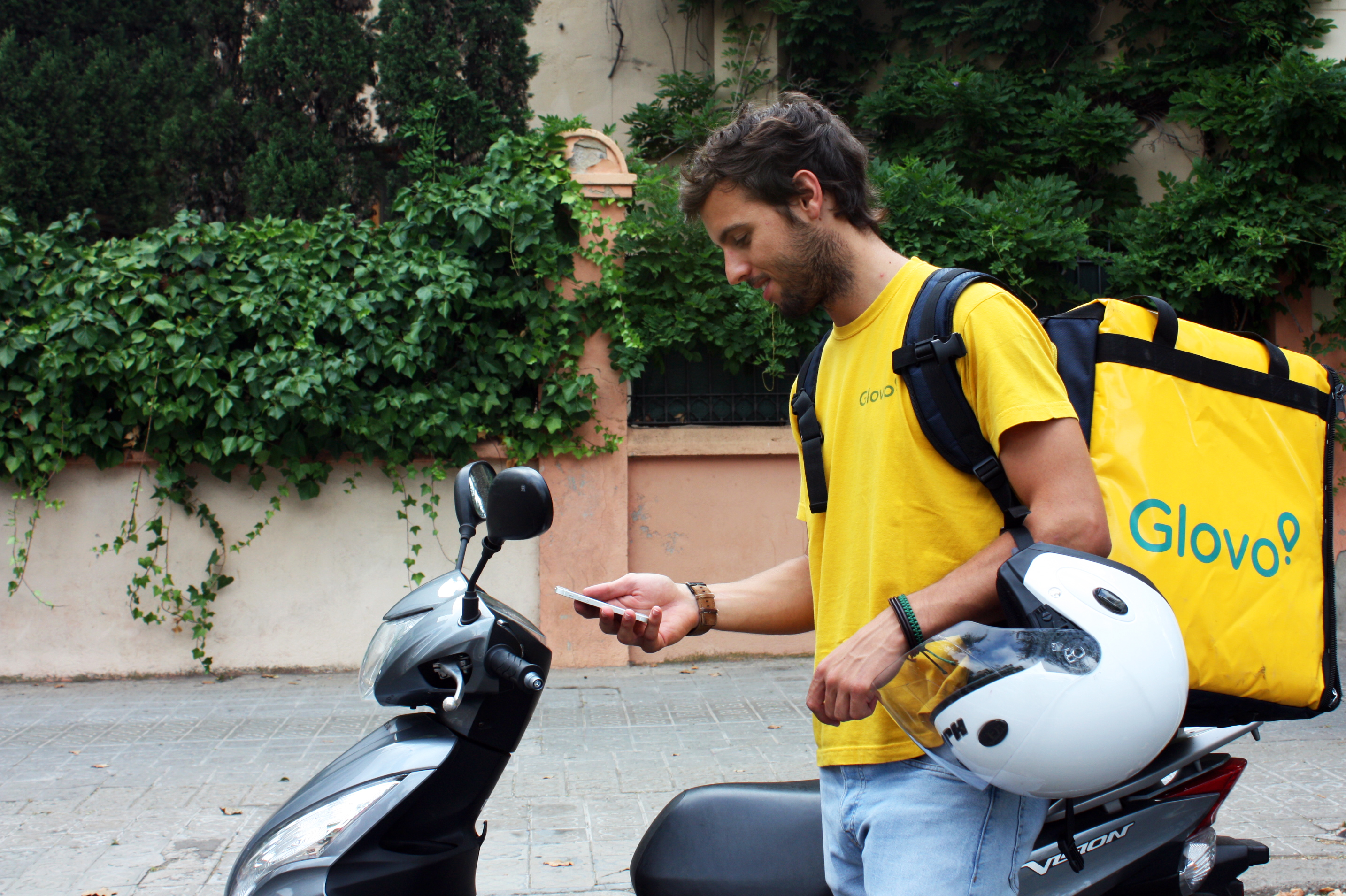 Glovo is an on-demand service that purchases, picks-up and delivers anything that is ordered through the app. It was founded in 2015 by Oscar Pierre and Sacha Michaud in Barcelona in 2015. But it currently serves 55 cities such as Spain, France, Portugal, Italy, Chile, Argentina, Morocco, Brazil, Costa Rica, Turkey, Panamá, Romania, Peru and it just launched its operations in Egypt.
Why Glovo?
Glovo allows users to order whatever they want, whenever they want it. The app features a relatively simple user interface where you get to choose from five main categories including Food, Super Markets, Gifts, Pharmacies, and Courier.
Glovo also has a magic button that lets you order anything you want from places that don't usually deliver like your favorite local bakery then a Glover (Glovo's term for courier) will purchase it, pick it up and deliver it right to your doorstep; making everything around you just one click away.
Impact
"When it comes to impact, Glovo focuses on granting users the highest levels of convenience and accessibility possible where they can order whatever they want, whenever they want it regardless of their location. In addition to making cities more accessible than ever before by connecting users to their favorite restaurants and supermarkets while providing them with real-time tracking," said Rodrigo Alier, Expansion Lead in Egypt.   
Challenges
"We are facing the usual challenges of building a new business in Egypt but, I must say the potential is huge. I believe one of the most challenging aspects in Egypt is to persuade customers to use an App instead of a hotline when they want to place a delivery of anything showing them how convenient it is. Also, our job involves the intricate task of educating local business owners of the advantages that come with joiningGlovo's marketplace where we offer them the possibility of reaching new customers they never reached before," added Rodrigo Alier, Expansion Lead in Egypt.
Funds & Achievements
Glovo's innovative business model and strong team successfully attracted the attention of leading global investors who were quick to notice the startup's growing influence in the on-demand ecosystem. As a result, Glovo received a total funding amount of 152.1 M Euros that is currently financing its international expansion plans.
Success Factors
"One of our main success factors is our Glovers and this is reflected in the company's strategy which focuses on providing fair payment schemes, flexible working hours, training, events, and regular support sessions to make sure all their inquiries are answered and that they are having a fantastic experience" stated Rodrigo Alier, Expansion Lead in Egypt.
In addition to that, Glovo focuses on offering a premium user experience through providing the best content, delivery in less than 45 minutes and partnerships with restaurants, pharmacies, supermarkets, and gift shops that add value to users' daily lives and help them save a lot of time and energy.
"If you create your own opportunities, you will not need to worry about luck!" Rodrigo Alier adviced aspiring entrepreneurs.
Nominate Yourself
Send Your Feedback