WILL EGYPTIAN ENTREPRENEURS SUCCEED IN CHANGING THE Economy's MAP IN THE COMING PERIOD?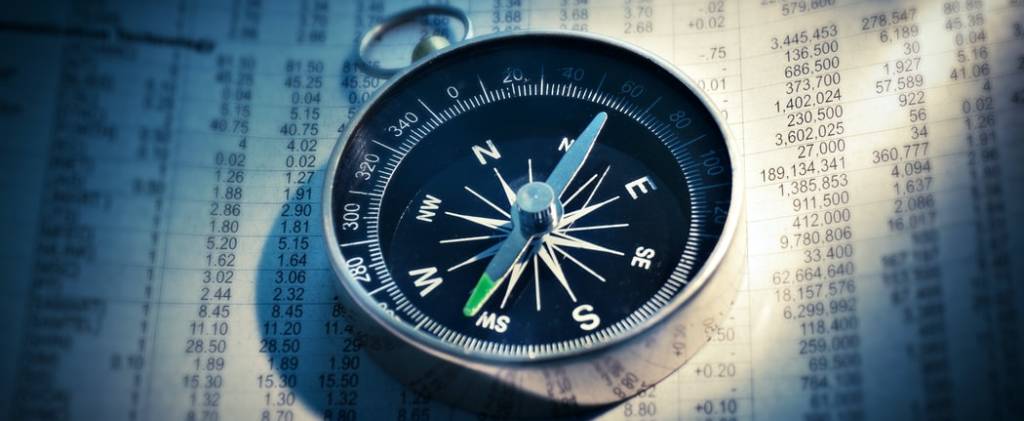 Entrepreneurs face many opportunities, as well as challenges from day one in their practical journey until they enter the growth and expansion phase. Although, obstacles- especially at the beginning of the road- may lead some of them to surrender, withdraw and raise the white flag, others may seek opportunities to turn obstacles into gains with which they can grow their own enterprise and launch it with full force.
Recently, Egypt has become one of the largest start-up markets in the MENA region, as 65,000 new companies have been established in the last seven years. However, At the same time, some complained from obstacles face these entrepreneurs, such as lack of financing opportunities and a local working culture that makes people hesitant about taking risks and preferably governmental jobs. In addition to the economic challenges facing the country and led to historic reform actions that the Egyptians did not use to, and that affected -for a while -supply and chain movement, and local market conditions. All of the previous reflected on entrepreneurs and startups.
Free Services
"TIEC provides many distinct opportunities for entrepreneurs, such as Shared Workplace Service to help them develop and implement their project ideas. These places have 30 separate offices and are designed to serve not only as a place to work but also as a Platform for exchanging experiences and cooperation between start-ups and entrepreneurs. It also allows them to work alongside a group of incubating companies that operate from their own offices at the Centre. Besides, entrepreneurs enjoy free high-speed Internet service, as well as access to mentoring sessions on topics related to the success of startups." Lamiaa El Rashidy, Technology Incubation Department Manager at the Technology Innovation and Entrepreneurship Center (TIEC) exclusively said to Wamda.
On the challenges and obstacles facing entrepreneurs, Lamiaa emphasized that "start-ups are at different stages, and each stage has different difficulties. Most notably, the regular availability of data and information on the labor market, allowing them to learn about their competitors and study the labor market. Startups also face some challenges in obtaining funding after graduating from an incubator, as the company's income from sales at this stage is often insufficient to finance its business continuity and expansion. This is why we offer several programs aimed at linking graduate incubators and other start-ups with potential investors and venture capital companies."
"TIEC always welcomes entrepreneurs and innovators in the areas of information technology. We seek to offer and everything new in entrepreneurship to create more success stories," added Lamiaa.
Challenges and Opportunities
MAGNiT's "Emerging Enterprise Markets 2021" report notes: "Egypt, together with the United Arab Emirates and the Kingdom of Saudi Arabia, was the main innovation centers for start-ups in the MENA region, collectively capturing 68% of the total deals disclosed in 2020. Egypt, alone, makes about 24% of the total deals and ranks second in the region after Emirates in attracting 120 start-ups with $179 million.
The report also showed that Egypt's share of financing for venture capital investments rose by 31%, which places Egypt the second in the region in attracting capital financing. It also confirmed that the future in Egypt is for high-tech-based projects and various funds are already flowing into Egypt from around the world.
Regarding 2021 expectations, the report expects 2021 to be a more prosperous business environment for start-ups in Egypt, and to see rapid development over the coming period.
It's worth mentioning, that the "Start-up Business Environment in Egypt 2019" report by Enpact showed that with a 5.6% economic growth rate - the fastest in the region - Egypt needs to maintain an 8% growth rate, driven by private sector action, to create jobs for 2.5 million people entering the labor market each year. Start-ups will ,therefore, play a key role in the country's transition to a creative, knowledge-based economy that will provide high-quality jobs in the future.
"There are several challenges facing entrepreneurs in Egypt. Some of these challenges are related to the entrepreneurs themselves such as their theoretical view of the reality of the market away from practical reality. Also, some of them form their work team based on friendship and personal knowledge, not professional competence and the ability to understand and deal with market mechanisms, which led to startups' failure. In addition to the absence of local role models in entrepreneurship, many young people follow foreign role models, although the circumstances of these individuals are not commensurate with local realities. Adding to all that, some start-up founders don't give sufficient attention to well-structured planning for their enterprises before they start entering the market" Jumana Atiya, professor in Applied Arts Faculty at the German University of Cairo.
"Most young people, unfortunately, do not consider the support offered by government agencies for their projects, because they are already attracted to the private sector for its promotional capacity that is appropriate for their minds and environment. For example, the services provided by governmental institutions to these entrepreneurs must be prepared by qualified people who understand the nature of these young people's thinking and know how to deal with them. And don't forget the media role that needs more scrutiny. It shows entrepreneurship as if it's a "fashion" fit for anyone, but the truth it isn't, it needs certain skills and possibilities," Jumana commenting on the role of governmental institutions in supporting entrepreneurs.
"In 2016, I was able to get free working space, as well as professional services from TIEC. And indeed, it was a positive experience, we got financial assistance from the Center. However, we don't deny that there were some obstacles that I encountered during that experience, like the financial support that we got. It was about 100,000 Egyptian pounds. We were receiving them in payments, and we had to spend our own money and get back to them for receiving the money we paid. This has had a negative impact on our project. Therefore, I hope that they will facilitate the procedures for the disbursement of financial support to start-ups, raise the financial value of investment, also benefit from global experts, not only local ones, and provide other premises for the workspace next to its current location in the city of 6 October," Mohamed Abd El-Tawab, founder of DLC. For Tourism technology.
"Unfortunately, the challenges or obstacles that meet some entrepreneurs come mostly from our culture, which some have grown up with, like the fear of starting their business or preferring "being safe". Young people must have the ambition and perseverance to be able to succeed," added Mohamed.
It should be noted that the "Egypt National Entrepreneurship Report 2018," published by GEM, has already shown that community perceptions of entrepreneurship are very favourable, with 75.9% of Egyptians considering entrepreneurship to be a good professional choice, and 82.0% considering it to be in high social status. This Indicates the increasingly positive shift towards greater recognition of entrepreneurship within society as a whole. 55.5% of Egyptian non-entrepreneurs who participated in the survey indicated interest or intentions to start a business over the next three years. However, all the previous doesn't deny that some of the challenges resulted in reducing opportunities in Egypt compared to previous years. These challenges are likely to be the result of short-term economic challenges including currency depreciation and the reduction of subsidies that have led to significant inflation, as well as increased interest rates and limited access to finance. According to the GEM report.
Report source: Here.
Submit Your News Now
Send Your Feedback