UNICEF $100K Equity Free Investment Opportunity for Artificial Intelligence & Machine Learning Startups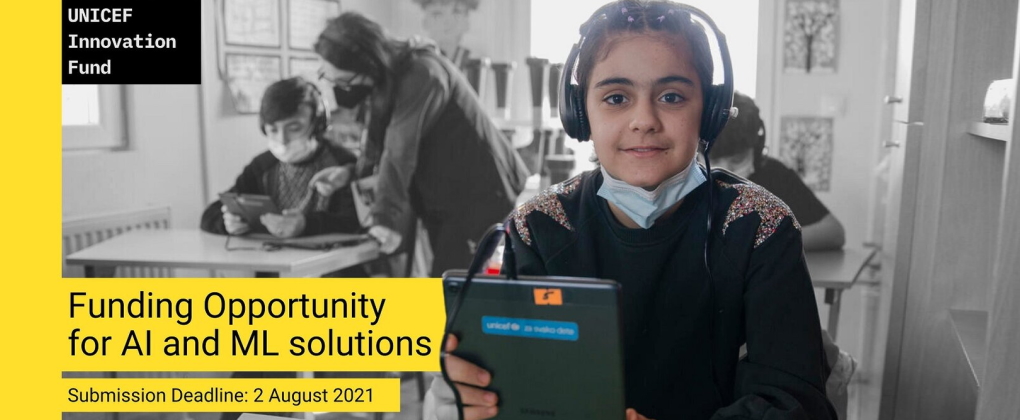 The UNICEF Innovation Fund is looking to make up to $100K equity-free investments to provide early stage (seed) finance to for-profit technology start-ups that have the potential to benefit humanity.
If you've got a startup using machine learning (ML), data science (DS), or artificial intelligence (AI), registered in one of UNICEF's programme countries (Egypt is one of UNICEF programme countries), and have a working, open source prototype (or you are willing to make it open source) showing promising results, Female-founded startups are encouraged to apply.
This link defines the areas we are particularly interested in investing in, together with the selection criteria and additional non-monetary benefits we provide. 
 The Fund provides the following:
50,000 – 100,000 USD equity-free seed funding
Product and technology development
Mentorship to achieve business growth
Sharing data platforms and access to corporate partnerships  for startups
Localized advice through UNICEF network of experts and partners across its country offices worldwide
 The Innovation Fund is particularly seeking solutions that are:
Addressing challenges to accelerate results for children.
Optimized for low-resource environments (e.g. low connectivity, mobile access).
Focus on reducing, rather than widening, inequalities.
Able to deliver in multiple languages, including smaller languages.
Many Egyptian startups previously benefited from the UNICEF Innovation Fund, for example:
Eligibility:
Registered as a private company at the time of the Innovation Fund award (projected: 3 months from submission of EOI)
private company registered in a UNICEF programme country (Egypt included)
Working on open source technology solutions (or willing to be open source) under the following licenses or their equivalent:


·         for software, a GNU General Public license, MIT or BSD,
·         for hardware, a CERN, MIT or TAPR open license and
·         for design or content, a CC-BY license

An existing prototype of the open source solution with promising results from initial pilots
Solution has the potential to positively impact the lives of the most vulnerable children (directly or indirectly)
Generating publicly exposed real-time data that is measurable
---
Apply Now through: Direct link to submit.
Application Deadline: 2 August 2021
---
Submit Your News Now
Send Your Feedback