TIEC Welcomes 3 New Startups and Graduates 4 from its Incubation Program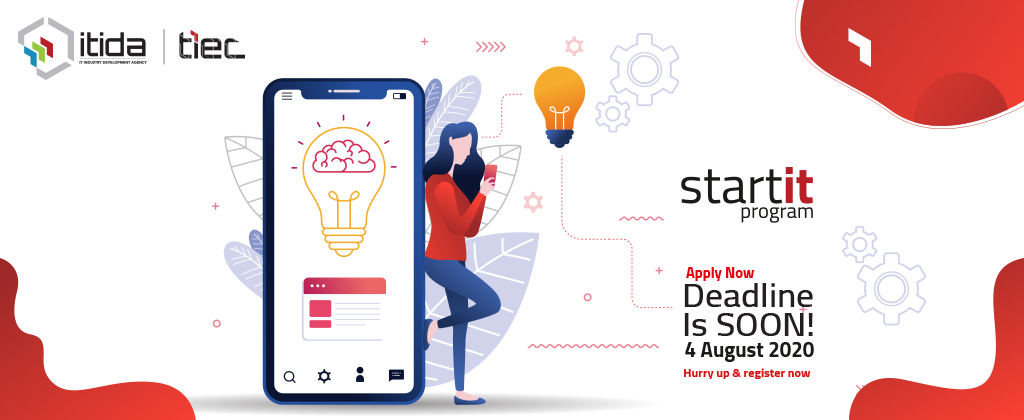 The Technology Innovation & Entrepreneurship Center (TIEC) has incubated over 130 ICT startups in the last decade. These startups include Wuzzuf, Crowd Analyzer and Shezlong, have impacted millions of lives. The incubation program, Start IT, is currently graduating 4 startups that have been incubated for one year.
The first graduating startup is Kemitt, a platform built for furniture product designers from all over the globe, offering them the opportunity to sell their unique designs in new markets, risk and hassle-free while Kemitt handles all the manufacturing and shipping processes. Kemitt has achieved more than 1000% user growth and 500% orders growth. The startup was able to onboard more than 50 new vendors and make partnerships locally and internationally.
The second startup is Djaty, which provides a complete solution for testing, error tracking, reporting, and error fixing for software projects. The startup was able to validate, onboard customers and create a running scalable application throughout their year of incubation.
Moving to science and research field, Scienup the third startup, is a website for researchers and businesses looking to outsource experiments in the fields of science and engineering through a network of research institutes, universities, and private labs.
Lastly, Tawfiqia.com, an online marketplace that connects car owners with authorized and trustable car product suppliers. Tawfiqia.com connects all sides of the automotive market - car products importers/manufacturers, car maintenance centers and car owners.
Now, Technology Innovation & Entrepreneurship Center (TIEC) is welcoming 3 new startups to start their journey in July, the first one  is Raccoon, a PAAS recommendation engine that can be easily integrated to provide personalized recommendations. It is typically used by online shops (ecommerce) to boost sales, conversions and provide a personalized experience.
The second startup is Closor, a call-back software that turns website traffic into actual sales calls. It is used to track remote marketing & sales teams' performance in real-time.
Last but not least, there is FAST DO who will be incubated at TIEC's Assuit branch. It provides a software that connects drug distributors and pharmacies. Drug distributors will be able to displays the categories and discounts of their medicine while pharmacies can search for drugs and compare the discounts.
Submit Your News Now
Send Your Feedback