Entrepreneurs in Egypt.. Be part of the Easier Online Hackathon and be one of the top five winners!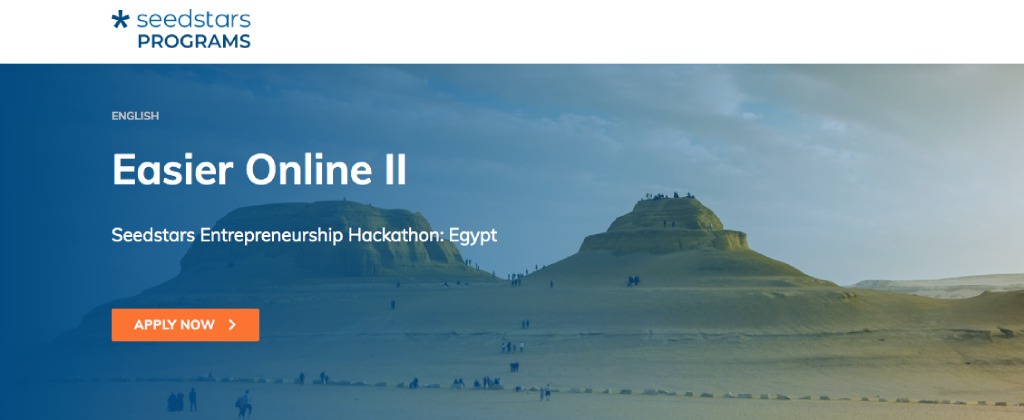 The Embassy of the Netherlands in Egypt and Seedstars are calling entrepreneurs from Egypt to be part of the Easier Online II Hackathon. 
Easier Online II is a hackathon that aims to promote entrepreneurship in the Upper Egypt governorates of Faiyum, Assiut, Luxor and Qena and reduce irregular migration from these areas.
Participants will be able to develop ideas aiming at finding practical, sustainable and scalable solutions that alleviate the need for migration.
The competition will take 25 top applicants through an intensive 5-day virtual hackathon that includes workshops, webinars, and mentoring. 
Boost your business!
5 winners will be selected from the hackathon and will receive follow-on support over 3 months to help them scale their operations in Upper Egypt and access funding.
Who can Participate?
Submitted ideas should show a clear impact on reducing the need for migration from the governorates of Faiyum, Assiut, Luxor and Qena, by promoting economic development, job creation, and opportunities.
Applicants with innovative ideas can apply individually or as a team.
Program Benefits
Follow-on support Program (3 months)
Cash prizes
Increased visibility and web presence via various media and social media channels
Access to the Seedstars Mentorship Hub which includes mentors and subject-matter experts.
If you know any startups that might be a good fit, please feel free to recommend them to us on this form.
Submit Your News Now
Send Your Feedback