Check Out Rise Up's Second Day Highlights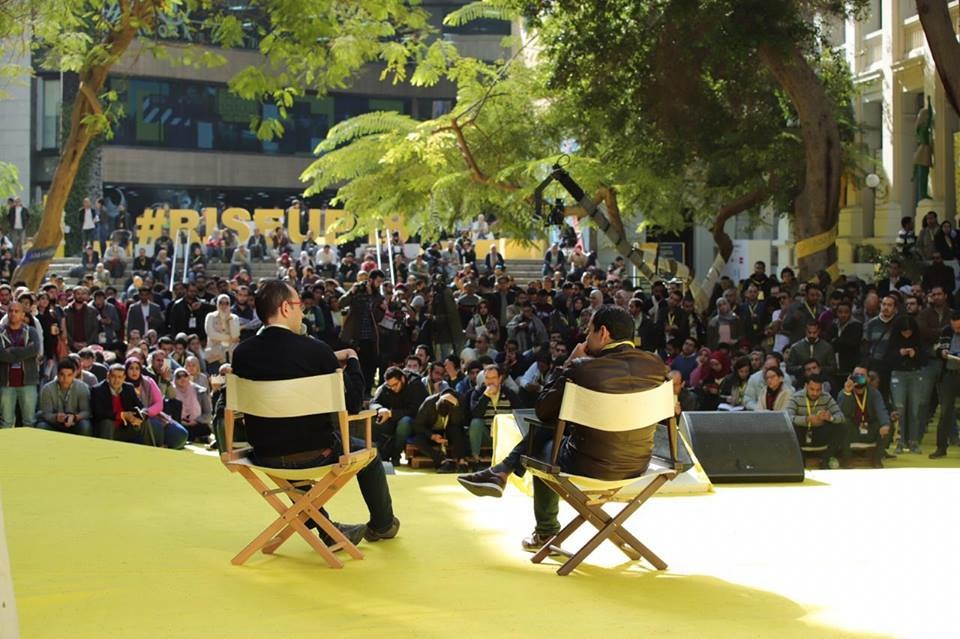 RiseUp Summit, the MENA's largest entrepreneurship event, rounded up today its second day of activities with in-depth sessions and talks that took attendees on a journey into entrepreneurship ecosystems from Silicon Valley to Japan and Dubai, and showcased both the challenges and successes of Egyptian entrepreneurs.
Mohamed Hamdy, Head of Future Platforms at Dubai Future Foundation, which aims at enabling the future of Dubai for the advancement of humanity, spoke today about the integration of the foundation' programs and initiatives.
Also among today's highlights was a talk by Kohzo Hirose, Director of Economic Affairs at Jetro Istanbul, who spoke about Japan innovation, Japanese VC investments and the J-start-up program, a business incubator that aims to fortify the Japanese ecosystem.
In a Fireside Chat on the Tech Stage, three young Egyptian entrepreneurs, Mohamed El Dib, Reham El Masry and Amr ElSelouky, talked about their journey to Silicon Valley. They were mentored in Silicon Valley and discussed how it impacted their business mentality and improved their local business mindset.
IBM announced a new global initiative called "Start-Up with IBM" solely aimed at startups. It includes a free one-year subscription on IBM Cloud to utilize 190+ cloud services for a monthly credit starting from $1k that can be extended to $10k.
In addition, a whole support team will be at the startups' service to give technical sessions and mentorship in order to facilitate the migration of their systems to IBM Cloud. The initiative will allow developers as well as non-tech savvy startups to perform the testing and implementation of their business model ideas on Cloud for a year free of charge
Submit Your News Now
Send Your Feedback