Cartier Women Initiative Awards 2018 Calls For Applications For The New Round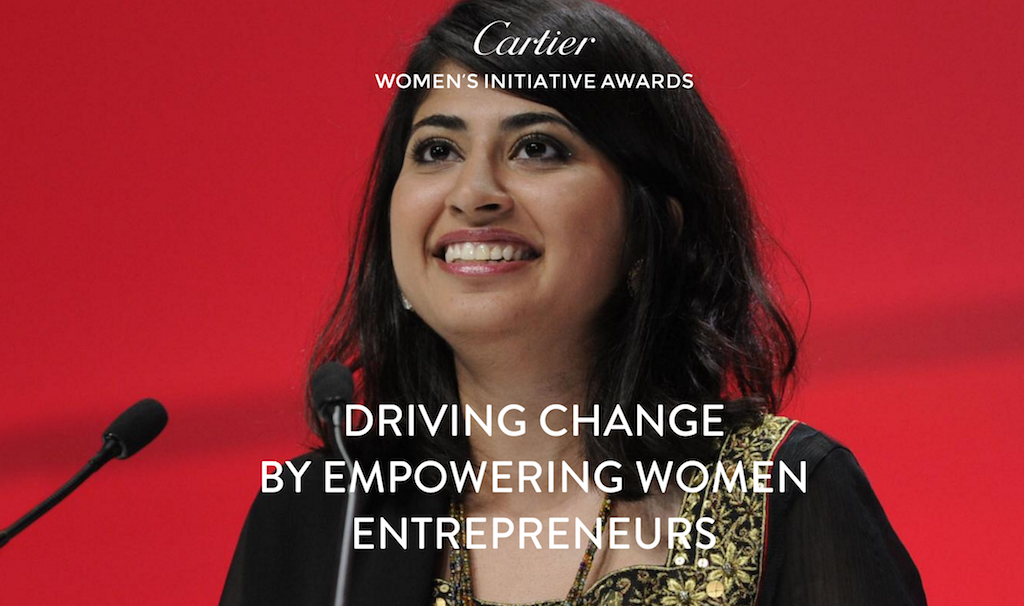 Cartier Women Initiative Awards is calling for applications for the 2018 edition - looking for committed female entrepreneurs heading initiatives with the potential to grow significantly in the years to come. It is a unique opportunity for early-phase women entrepreneurs to take their companies to the next level.
Since 2006, the Cartier Women's Initiative Awards has supported over a 181 female entrepreneurs worldwide. Each year, 18 finalists representing 6 regions (Latin America, North America, Europe, Sub-Saharan Africa, Middle East & North Africa, Asia-Pacific) are selected during the first round of the competition. These finalists are then invited to attend the Awards week in Singapore during which the second round of the competition takes place. After the final jury evaluation, 6 laureates, one for each region, are announced on stage during the Awards ceremony and receive US$ 100 000 prize money in addition to one-to-one personalized business mentoring.
To be considered for the Cartier Women's Initiative Awards, the project must be an original profitable business in its initial phase (2 to 3 years old) led by a woman. For all women entrepreneurs, don't miss the chance and apply here before the 31st of August. 
Submit Your News Now
Send Your Feedback