AUC Venture Lab Opens Applications for Their 9th Accelerator Cycle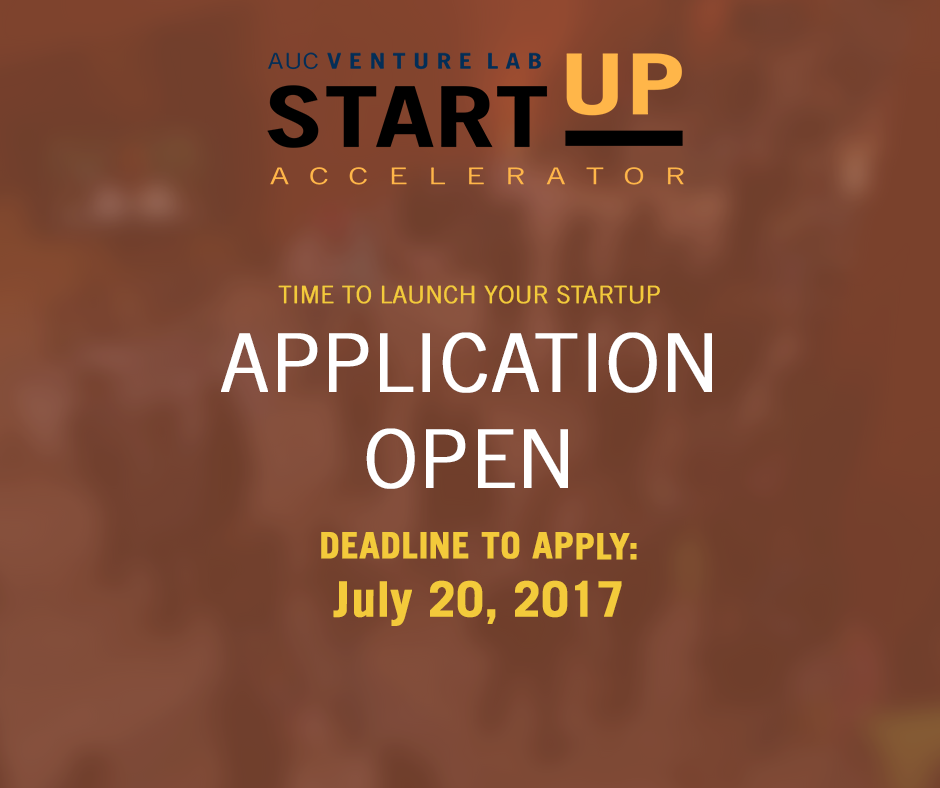 AUC Venture Lab announced the opening of applications for the 9th cycle of its acceleration program. AUC Venture Lab is the AUC's startup accelerator and incubator located in AUC campus in New Cairo. The acceleration program cycle is launched twice annually.
If you have a startup prototype or want to develop your startup, apply here to the program to take a long incubation cycle after three months acceleration period with 0% equity taken. Fill the one-page application, which requires team and business information. The startups' teams are selected upon their idea originality, cohesion and achievements, ability to expand, and tenacity and commitment to success.
Your startup may get the chance to be enhanced through different services such as business training, mentoring, networking events, having access to faculty and facilities, and connecting innovative startups with AUC's network of alumni; this achieves AUC Venture Lab's mission in commercializing Egyptian startups' technologies and innovations.
Application deadline is on the 20th of July 2017. If you have any questions, AUC Venture Lab's Twitter account will answer them.
Submit Your News Now
Send Your Feedback