Apply to TIEC's 24th Round of its Incubation Program Start IT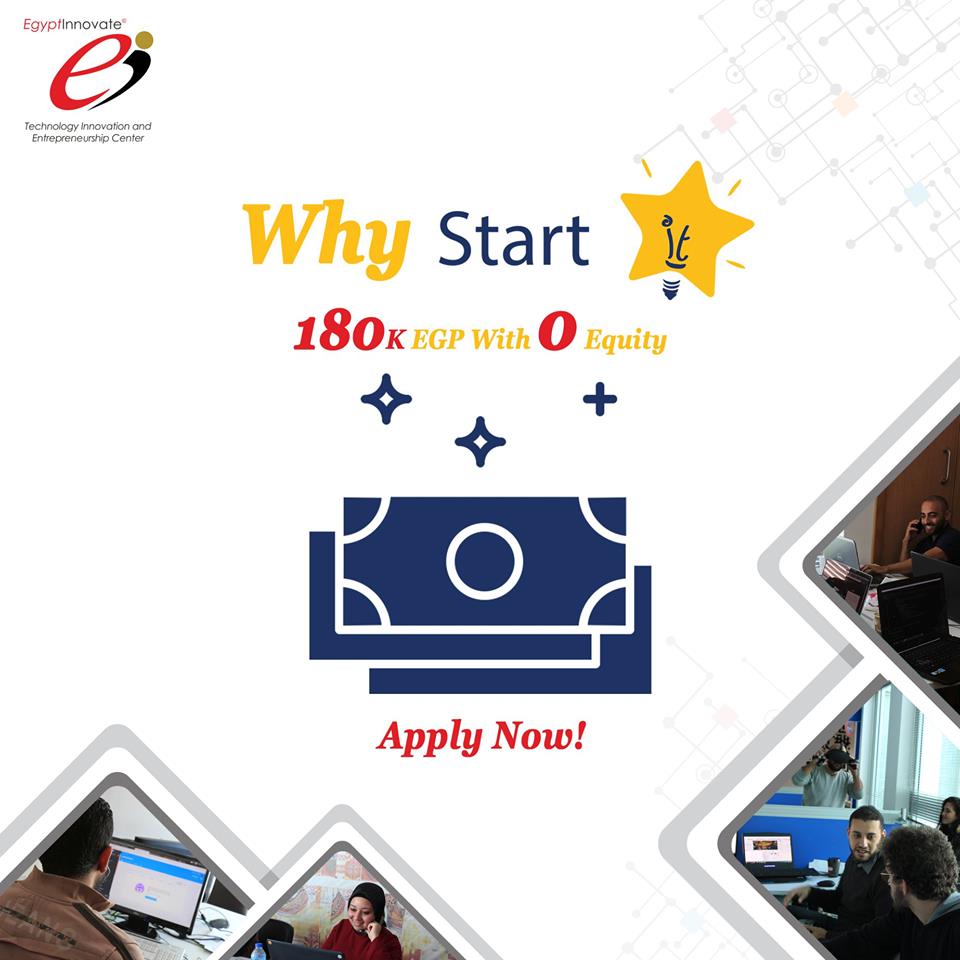 The Technology Innovation and Entrepreneurship Center's (TIEC) Incubation Program START IT has opened its 24th round for startups that are IT enabled. The program accepts startups that are ICT-based or ICT-related with prototypes that have been in business for less than one year.
The selected startups will enjoy a one year incubation journey with benefits including 180,000 EGP fund with 0% equity, free office space at TIEC's premises in Smart Village, consultancy, mentorship and investment opportunities, in addition to USD $6,000 cloud services from Amazon & Google.
Startups should be innovative, solve a real problem, scalable and have commercialization potential. The applying startups will submit their business plans then pass through an interview phase followed by a pitch in front of a diverse and specialized panel.
Startups that have graduated from this incubation program include Wuzzuf, Shezlong, Crowd Analyzer and Mumm.
Don't miss out and apply now before August 17 and take your startup to the next level with Start IT. For more information about Start IT's benefits, process and eligibility criteria, click here.
Submit Your News Now
Send Your Feedback