AMIDEAST Egypt and Citi Foundation launch new entrepreneurship program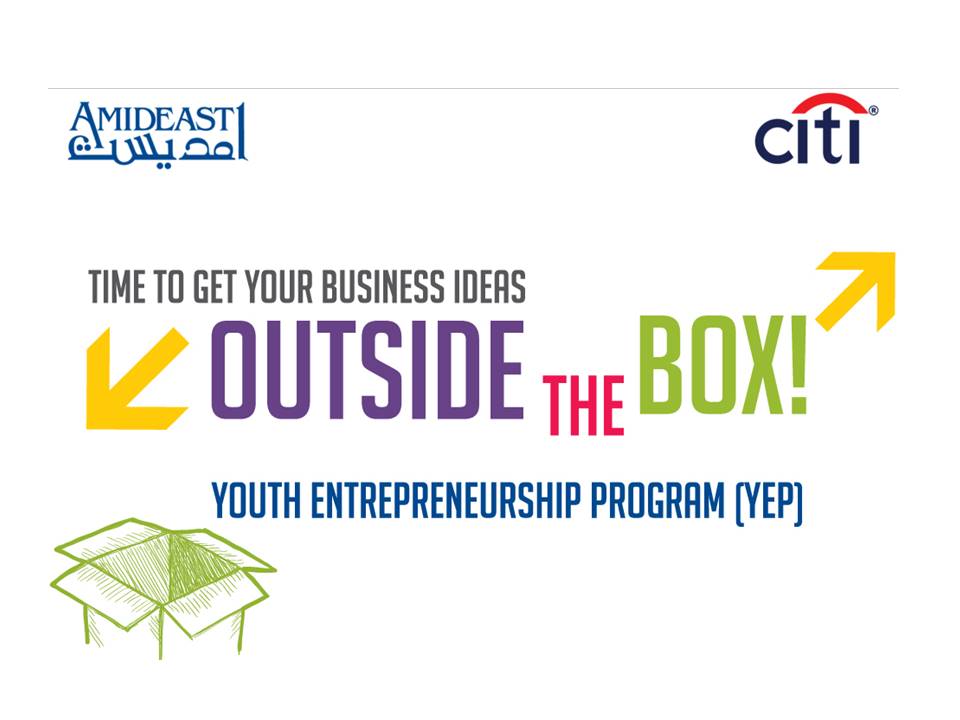 AMIDEAST and Citi foundation announced the launching of the "Youth Entrepreneurship Program", which will provide Egyptian youth with training, access to resources, coaching and mentoring, and opportunities for real-life application of their new skills and knowledge.
The program is accepting applications until January 31st, 2017. It is a focused program on building a new generation of future entrepreneurs by helping them to get their business ideas off the ground. The program will provide the participants with six-month training including 160-hours of workshops on entrepreneurship, business management, and personal development.
"Youth Entrepreneurship Program" is also offering the participants with interactive support through mentorship and coaching, financial and legal consultation, logistical & administrative support, introduction to innovative methods of funding, access to massive networks, and advanced Training-of-Trainers in a Pay-it-Forward model to support others in learning how to start a business. 
"AMIDEAST is proud to have been selected by Citi Foundation to implement the Youth Entrepreneurship Program. Together we will not only enable 40-star entrepreneurs to start powerful businesses, but we will also empower them to impact the lives of others, said Shahinaz Ahmed, Country Director – AMIDEAST.  
While Nadir Shaikh, Citi Country Officer, said: "We'll continue to support programs that catalyze economic growth and provide our youth with economic opportunities to thrive and promote continued progress in Egypt."
If you're an Egyptian, aged between 18 to 30, who have a developed idea and 2 to 5 business partners and your business ideas are innovative and focused on the development of Egypt (such as in the areas of transportation, health and environment), don't miss the chance and apply to the Youth Entrepreneurship Program here. 
Submit Your News Now
Send Your Feedback