7keema Wins First Place and Awarded Best Startup in Egypt at Seedstars Competition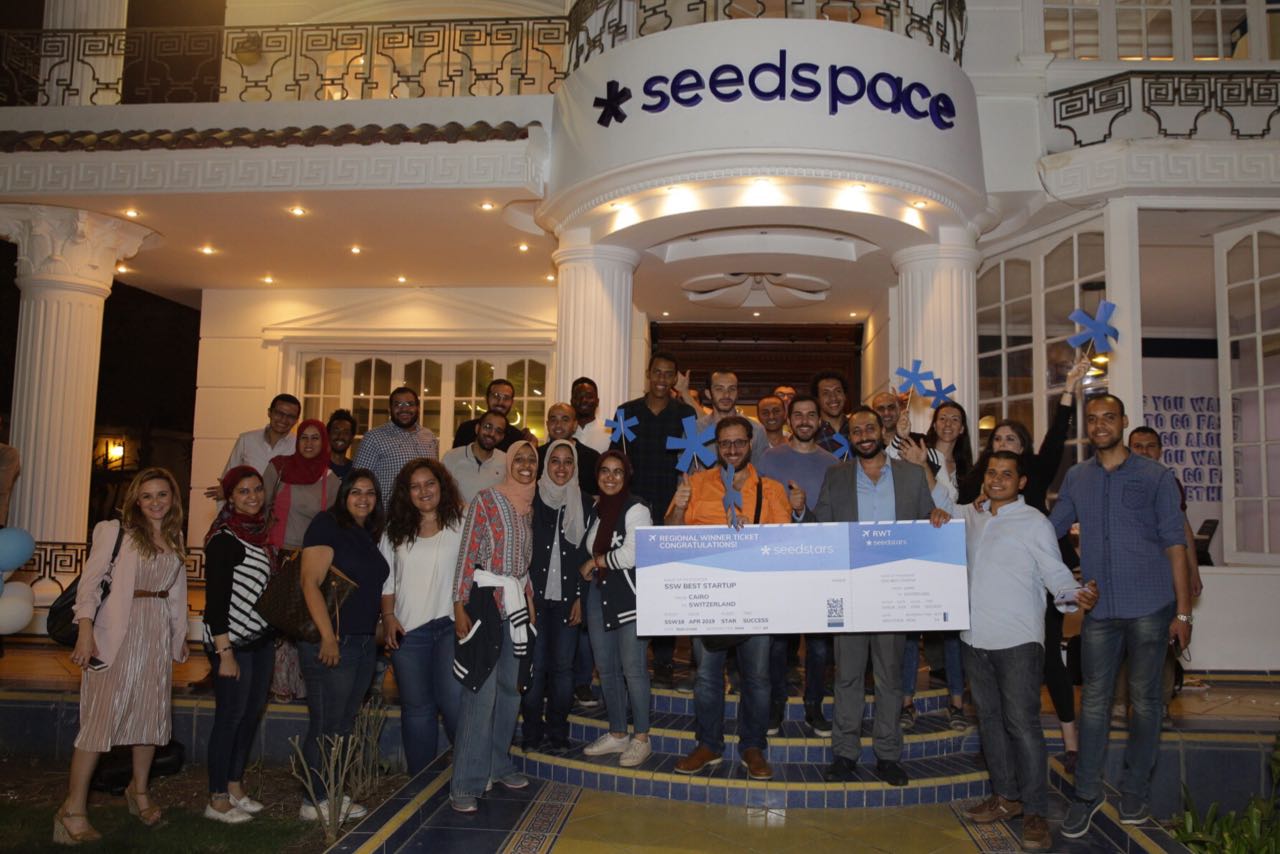 Nursing services app 7keema won the Egypt round of Seedstars World, a worldwide startup competition, on Friday during the official launch of Seedspace Cairo, the first coworking and co-living hub of Swiss-based group Seedstars in the MENA region.
7keema, is the first of its kind as on-demand home nursing services in the Middle East, was selected the best startup in Egypt for its innovative sustainable solution. "This step comes to us on the right timing while we are opening a short round of funding and we are within the negotiations with angel investors and accelerator programs," explained 7keema's CEO Amr Bakr.
As a part of the prize, 7keema will represent Egypt at the Seedstars Summit in Switzerland in April 2019 to compete for up to USD 1 million in equity investment. The global summit crowns Seedstars' global quest to find innovative startup investment opportunities after 80+ local competitions and 5 regional summits.
7keema presented among five startups in front of the jury panel where online e-commerce selling car parts Odiggo, came second and HitchHiker, a platform connecting shippers with travelers came last in the top three. The other startups invited to pitch were Skolera and Vapulus.
Featured speakers included Abdelhameed Sharara, CEO, and Founder of Riseup, who shared his insights on the Entrepreneurship Ecosystem in Egypt and Mostafa Kandil, CEO of SWVL and Amir Barsoum, CEO of Vezeeta discussed the process of getting funded in MENA, Seedstars alumni included Ahmed Negm, CEO of Raye7 and Mohamed Nabil, CEO of WideBOT, who shared the expectations of building a business in MENA and their previous experience with the Seedstars Global summit.
Seedstars World's next stop is in Tunis at the Mediterranean School of Business to select the best startup in Tunisia. Seedstars World is looking for smart startups that solve regional issues and/or develop profitable products for the global market.
Submit Your News Now
Send Your Feedback