You are here
Virtual Workshop of CACM Arabia Region Special Section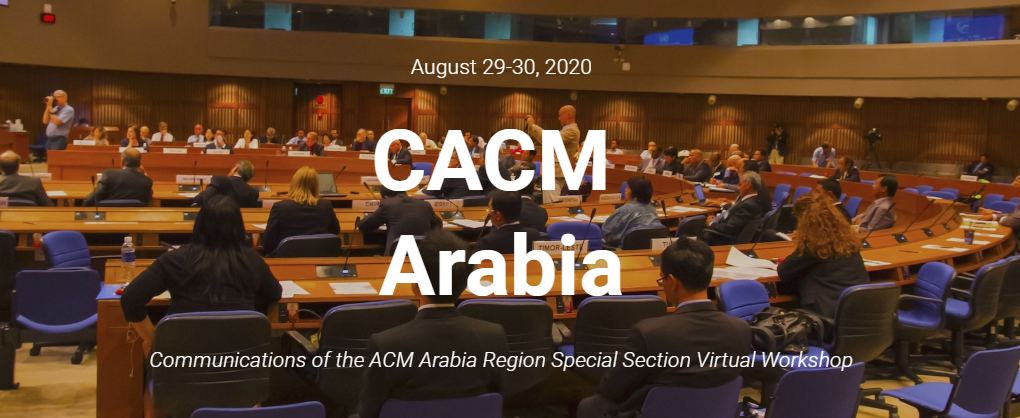 29
Aug 2020
To
30
Aug 2020
Event Organizer
CACM Arabia Region Special Section
City
Event Details
The Communications of the ACM Workshop is a two-day computing workshop where Arab world computing experts are expected to present and discuss the most important research and activities in the region aiming to pinpoint and select the most relevant ones for inclusion in the special section.
Deadline for Abstract submission:
August 5th, 2020
Audience
Computing researchers and experts in the Arabia region.
Objectives
In November 2018, Communications of the ACM (CACM) debuted the first in a series of special sections designed to spotlight a region of the world with the goal of introducing readers to new voices, innovations, and technological research on a global scale.
The next CACM Regional Special Section is dedicated to the Arabia region and is scheduled to appear in April 2021.  This special section provides a unique and more visible opportunity for the lead researchers and experts in the Arabia region to present their work to their target audience.
Cost
Website
https://easychair.org/conferences/?conf=cacmarab2020
Add To Your Calendar
Send Your Feedback
EgyptInnovate site is not responsible for the content of the comments

View Egypt Innovation Map