You are here
#SheMeansBusiness – Training Boot camp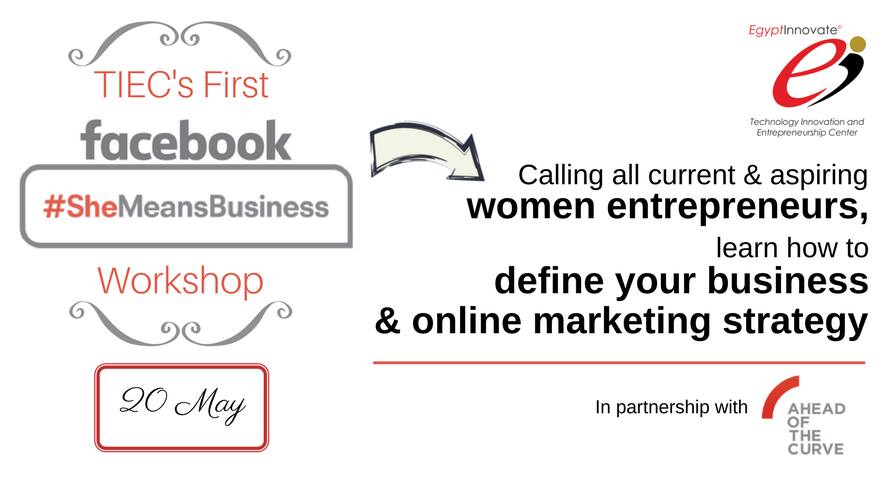 City
Event Details
#SheMeansBusiness is fully-funded training from TIEC, in partnership with Ahead of The Curve, for all women entrepreneurs.
This training is the first one from Facebook's global program #SheMeansBusiness in the Middle East and North Africa (MENA) to train 10,000 women entrepreneurs on how to leverage their online presence for their businesses. Know more about this program here.
Audience
This training is for all women entrepreneurs and women with business ideas who are looking to start their business.
Objectives
The training aims at training women entrepreneurs on how to use social media (Facebook and Instagram specifically) to run and scale their businesses.
It will cover topics including: - How to better understand and target one's audience.
                                             - Content rules.
                                             - How to use Instagram for business.
                                             - How to increase brand awareness and loyalty using social media platforms.
Cost
The training is for free and TIEC offers free transportation to and from smart village for the trainees. All you have to do is register here. 
Website
https://www.facebook.com/events/1890302681228817/
Add To Your Calendar
Send Your Feedback
EgyptInnovate site is not responsible for the content of the comments

View Egypt Innovation Map