You are here
SHE CAN 2020 Event #FreshStart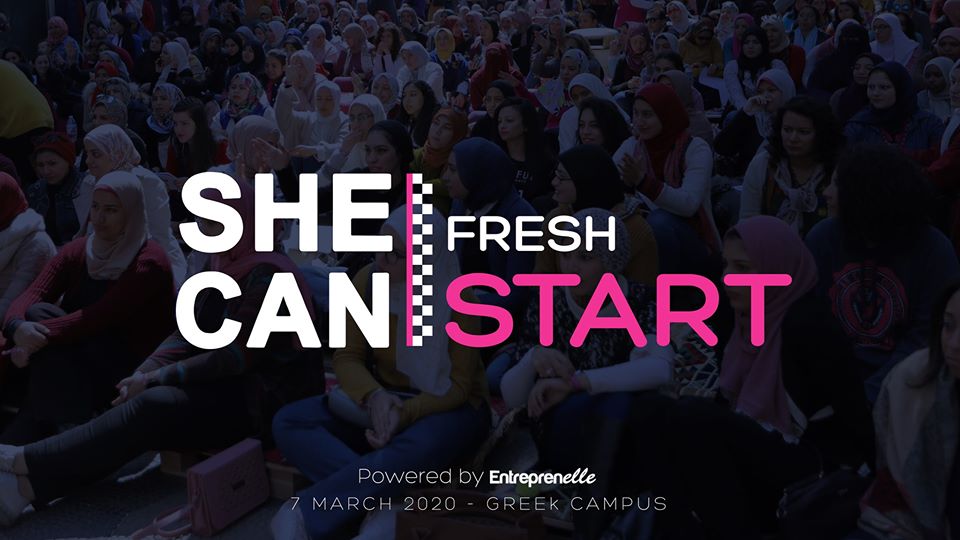 Detailed Address
The Greek Campus, 28 Falaki Street, Bab El Louk, Downtown, Cairo
City
Event Details
Entreprenelle, a social development organization that supports local women, is launching SHE CAN 2020 || Fresh Start, a large women-entrepreneurship event for the 5th year in a row.
This year's event is themed to the starters, who fall fast, fall better and never say that a "Fresh Start" is late. It's also for the ones who made progress and achieved a lot but want to pause, reflect & re-start.
The event will include:
- Stage talks and panel discussions providing inspiration & education across various industries
- Workshops,
- MasterClasses for an in-depth experience,
- Pitching Competitions & Hackathon, Awards & Financial Prizes,
- Startup Zone for showcasing your idea, product/service & journey
- Entreprenelle Hub for special graduates & community members
- Mentorship & Coaching activities
- Satellite & Networking Events ranging from entrepreneurial, entertainment and cultural
To know more details and to buy tickets, click here.
Website
https://web.facebook.com/events/556159924941525/
Add To Your Calendar
Send Your Feedback
EgyptInnovate site is not responsible for the content of the comments

View Egypt Innovation Map