You are here
Global Innovation Summit 2021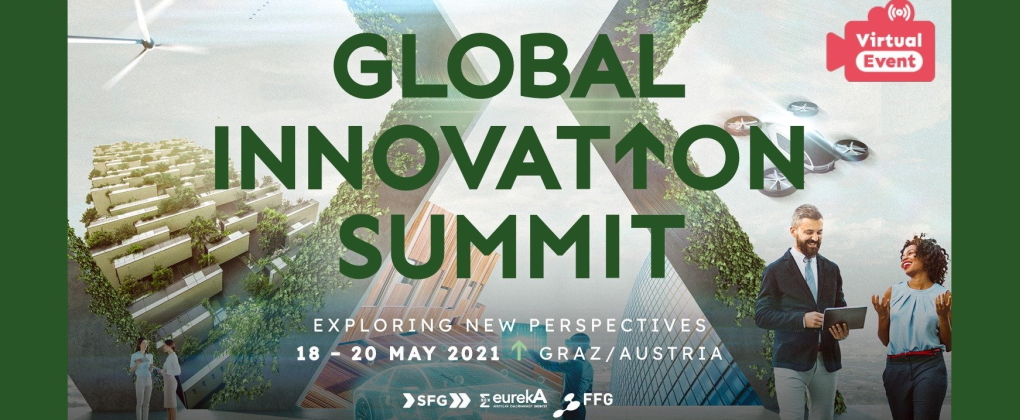 18
May 2021
To
20
May 2021
Event Organizer
The Styrian Business Promotion Agency (SFG) and The Austrian Research Promotion Agency (FFG)
City
Event Details
During the Austrian Eureka Chairmanship 2020-2021, the Styrian Business Promotion Agency (SFG) and the Austrian Research Promotion Agency (FFG) are joining forces to organize the "Global Innovation Summit 2021" from 18 – 20 May 2021. 
The Global Innovation Summit is an international meeting place for businesses and innovators to share and exchange knowledge, to network, to collaborate and secure future business growth opportunities. Businesses from across the globe will come together and share their distinctive insights and collaborative solutions.
You can also learn about world-wide business collaboration and funding opportunities in Eureka and Horizon Europe. International speakers will share their inspirational stories of the journey and growth of their ideas and innovations. The Global Innovation Summit with its focus on Green Transition, Digital Transformation and Post COVID will give you the chance to extend your network in your respective field of interest.
Register Here
Cost
Website
Add To Your Calendar
Send Your Feedback
EgyptInnovate site is not responsible for the content of the comments

View Egypt Innovation Map