You are here
Egyptian Standard Legal Documents Webinar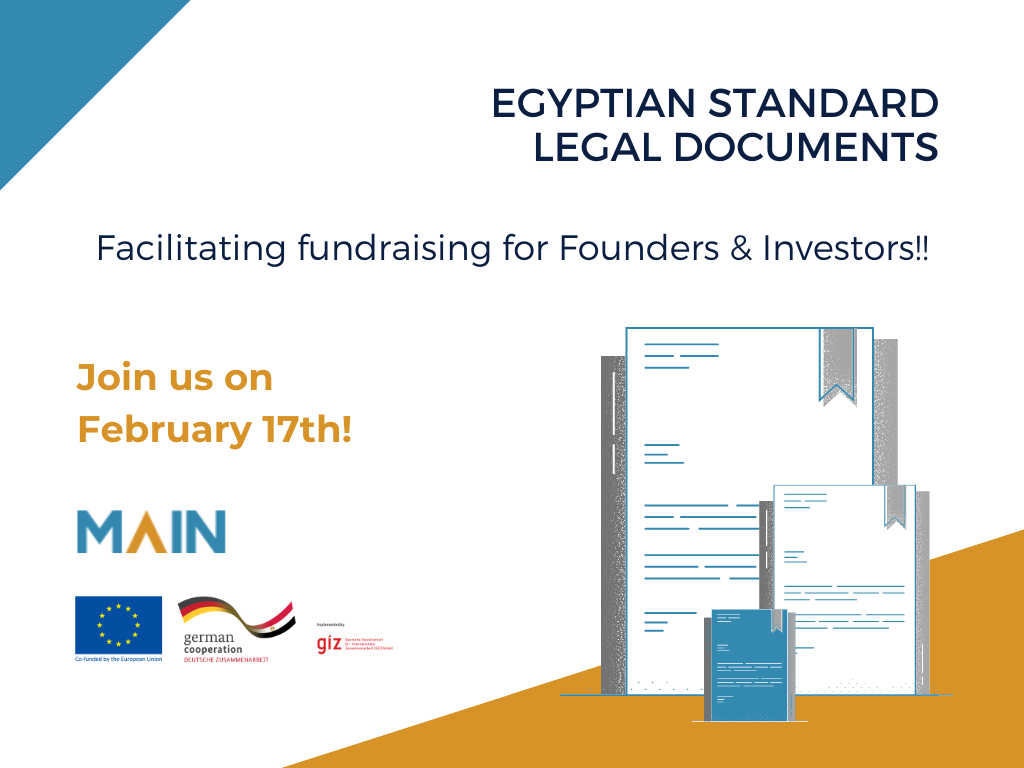 Event Organizer
Middle East Angel Investment Network and GIZ
Event Type
Pitching / mentoring / investment days
City
Event Details
The Middle East Angel Investment Network (MAIN) in partnership with the German Development Cooperation Implemented by GIZ Egypt launch their FREE Standard Egyptian Legal Documents to facilitate the fundraising process between early-stage investors and founders.
If you're an investor or a startup founder who wants to save time and money and avoid lengthy negotiations while protecting your rights, then these documents are definitely for you.
Register Here to learn more through the virtual webinar that will explain these documents and discuss their proper usage.
Cost
Add To Your Calendar
Send Your Feedback
EgyptInnovate site is not responsible for the content of the comments

View Egypt Innovation Map