You are here
AWS Summit 2021 | EMEA Summit Online - Innovation Day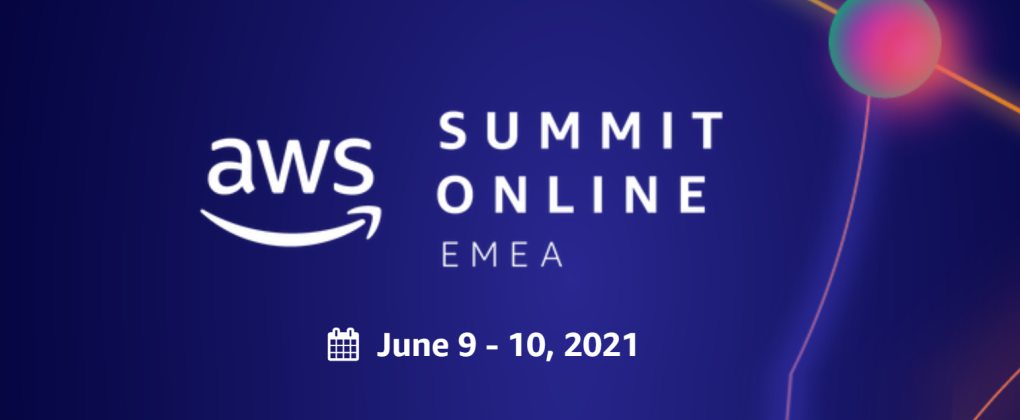 Event Organizer
Amazon Web Services (AWS)
City
Event Details
The second day of AWS Summit Online is Innovation Day, for Leaders looking for ideas on how to use technology to capture new business opportunities, accelerate growth and 'Rethink Possible'. For Innovation Day we've brought together speakers from Amazon, industry and science to share how they use technology to solve the big problems facing us today and in the future. From habitable space destinations, to enabling travel post COVID and drones leading the frontline battle against malaria, join us to learn how technology helps them 'Rethink Possible, Register Here.
Featured Tracks
Topics include how to build and sustain a 'Culture of Innovation', how to 'Drive Intelligence from Data' and how to increase the speed of your 'Digital Transformation Journey'. Choose the content relevant for you.
Audience
This event is for leaders who want to equip themselves with the knowledge and mindset to drive change and accelerate innovation. You could be a Head of Strategy, Marketing Leader, CIO/Head of IT, CTO, Head of Supply Chain Operations, Start Up Founder or even a CEO. Whatever your job title, what we have in common is an ambition to use technology to innovate and solve real customer problems and drive business results.
Objectives
As the pace of change accelerates, Industry leaders across the globe are looking for ways to innovate at speed. Our Innovation Day keynote speakers will share stories on how they combine technology with people, process, and culture to solve the big issues and build resilient, future-proof businesses for today and the next generation.
Cost
Website
https://aws.amazon.com/events/summits/online/emea/innovation-day/
Add To Your Calendar
Send Your Feedback
EgyptInnovate site is not responsible for the content of the comments

View Egypt Innovation Map