You are here
Get Inspired
Fakkah Smart Box
Fakkah Smart Box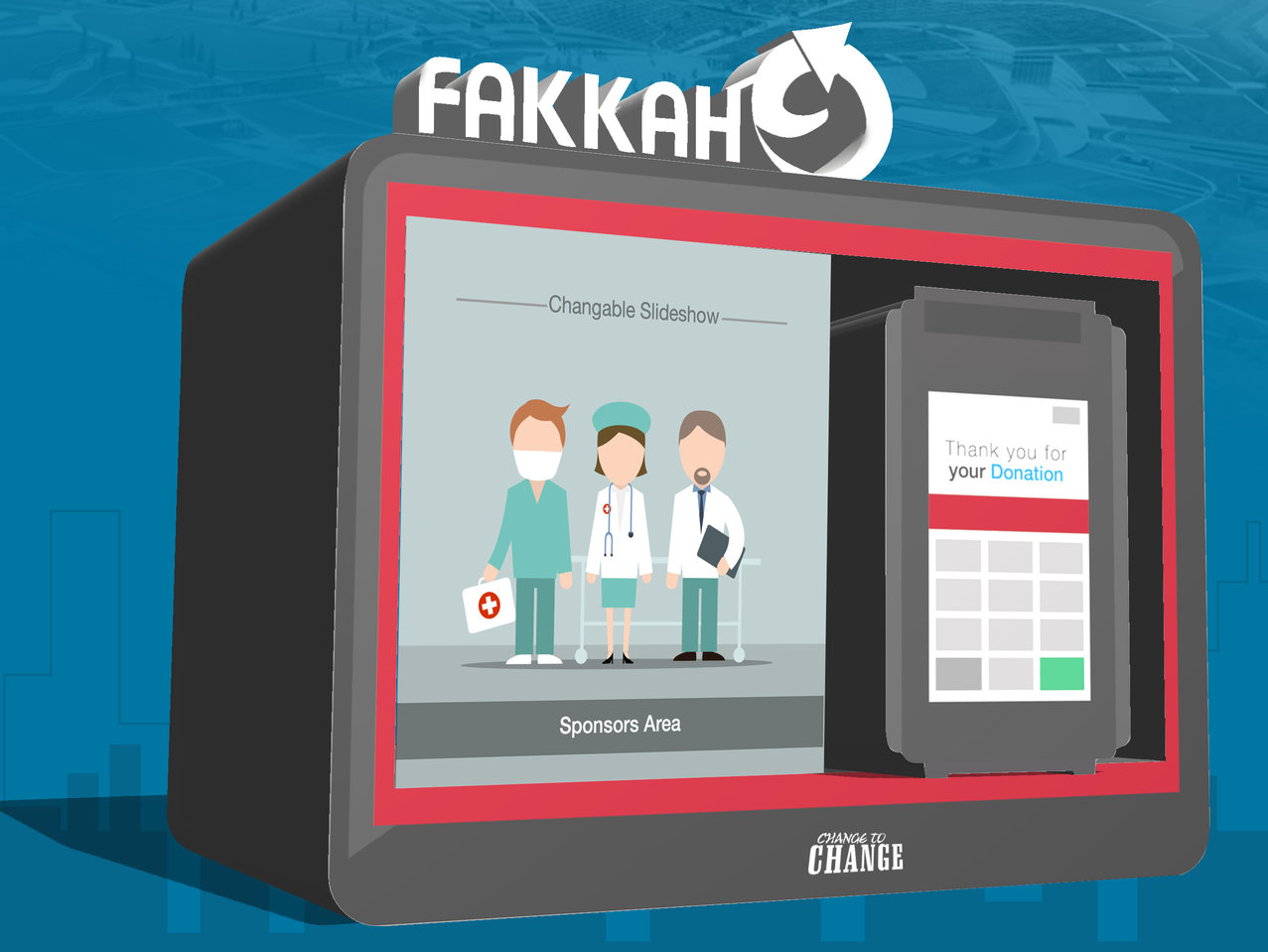 Problem
Fakkah Organization for Entrepreneurship and Community Partnerships is a non-governmental and non-profit organization. It works on Sustainable Social Contribution, through transferring the fractions (Fakkah) remaining in each bill in hypermarkets, online or mega stores, to small and intermediate projects to help build and develop Egypt and at the same time build comprehensive partnerships with other organizations in many fields. The idea came when the organization noticed how often our receipts have small fractions remaining that we do not usually use, so would not it be better if such fractions were directed towards projects that really need it?! This is how the idea of a Smart Box was conceived, where a basic design is available but your help is needed to build on that design and make it smarter! Check the image above, to have a better idea of the imagined design and read on to know more about the required Smart Box features and functions.
For more information and to apply Click here!
Requirements and Constraints
Required: The box should have a sensor to track the fractions amount in it and display the number on the screen; The screen should have an option for the customer to choose which project their fractions go to; The box should have a mechanism to issue an electronic receipt for each transaction (it can be a message to the customer's phone or something similar); A feature to monitor the overall fractions amount given by each customer, for both Fakkah and the customer, to build trust. The box should also be able to save the customer's information. The Smart Box development budget should be reasonable, preferably less than 1000 EGP, to allow for its replication in many places. Bonus Points: Live animation slides inside the Box. Small webcam inside the Box that will give the customer an option at the end of the transaction to take a photo and upload it on social media with nice comments.
For more information and to apply Click here!
Reward
The reward total will be 12,000 EGP, given according to the conditions bellow
For more information and to apply Click here!
The solution should be provided as a prototype design that serves as a proof of concept. The solution should include a clear plan of action indicating the estimated duration for each step and details on the usage of the reward for creating a prototype. The plan should also contain the cost per unit in case of mass production. The reward will be given in instalments, in accordance to milestones set by the solver according to his/her plan of action. Prototype funding is included in the reward itself, unless the solver presents a working prototype or is able to provide someone or some entity willing to fund it. in case the intellectual property rights are not registered, the innovator may only submit a general overview of the solution without any technical details.
Target Business Relationship
Technical cooperation
Deadline
Thursday 22 Dec 2016
Owner
Submit Your Challenge Now
Send Your Feedback
EgyptInnovate site is not responsible for the content of the comments

View Egypt Innovation Map