The Social Entrepreneur's Playbook, Online Learning Edition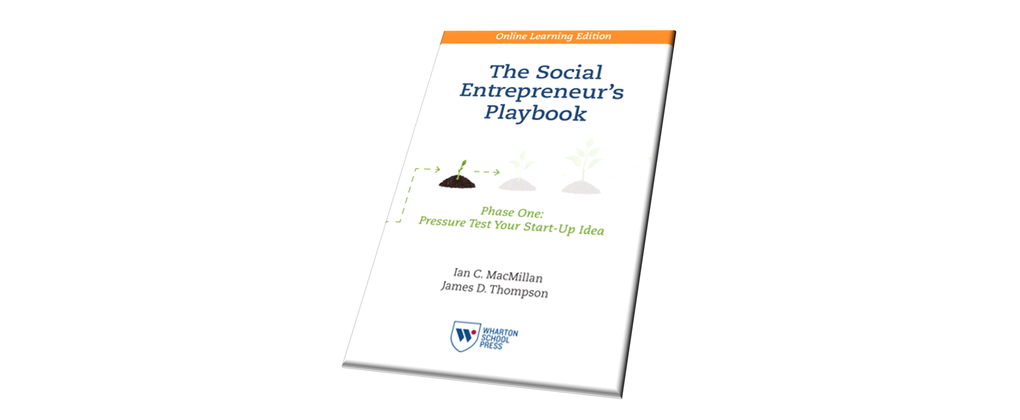 "An important contribution to help aspiring entrepreneurs take the first step." —David Bornstein, Author of How to Change the World: Social Entrepreneurs and the Power of New Ideas
This free Online Learning Edition of The Social Entrepreneur's Playbook covers the first of three phases in the social enterprise startup process.
This Online Learning Edition includes:
Introduction: The Creation of Social Wealth Out of Poverty
Chapter 1. Articulate Your Targeted Problem and Substantiate Your Proposed Solution
Chapter 2. Specify Performance Criteria
Chapter 3. Define and Segment Your Target Population
Chapter 4. Understand the Beneficiary Experience
Chapter 5. Analyze the Most Competitive Alternative
Chapter 6. Identify Operations Realities
Chapter 7. Address the Inevitable Sociopolitics
Chapter 8. Develop a Concept Statement
Download it for Free Here.
The Social Entrepreneur's Playbook: Pressure Test, Plan, Launch and Scale Your Social Enterprise, Expanded Edition, by Ian C. MacMillan and James D. Thompson, covers all three phases of the start-up to scale-up process.
Submit Your Article Now
Send Your Feedback
EgyptInnovate site is not responsible for the content of the comments

View Egypt Innovation Map