Designing Change: New Opportunities for Organizations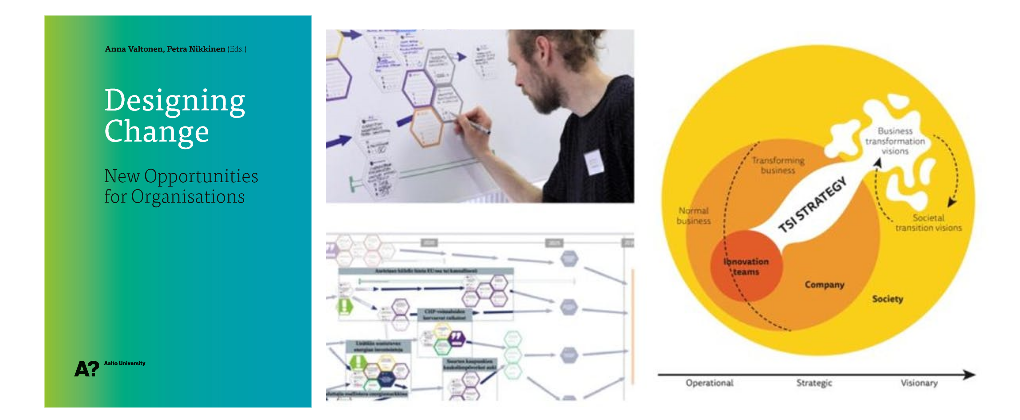 Finland is well known for its strong technology, however not all the people know that Aalto University is a global leader in the field of design (#6 in the 2021 & 2022 QS rankings). Designing Change book is a quick and readable cross-section of Aalto's world-class design research.
Design is an important tool for work in any industry. It helps businesses and organizations to organize problems and work more flexible. It focuses on how development makes things desirable, viable and feasible, and how sustainability perspectives are brought to the center of products and services.
Designing Change book contains the latest thinking in design research of more than 30 professors. It was edited by Professor Anna Valtonen, an experienced senior leader at both Nokia and Aalto University, and Petra Nikkinen.
This book is especially for corporate management, decision-makers, and potential design students. It focuses on the value of design in different contexts. Systemic changes and how it will affect the future of societies is presented in the book by İdil Gaziulusoy. In addition to a practical example of building a systemic transformation: creating paths from fast fashion to a more sustainable textile and fashion business by Kirsi Niinimäki.
The effectiveness of design increases when combined with other expert knowledge, like leadership, systems thinking, technology, chemistry, materials research, or medicine. The book presents the wide scope of design research.
Learn more from the source through this link.
Submit Your Article Now
Send Your Feedback
EgyptInnovate site is not responsible for the content of the comments

View Egypt Innovation Map