Check Out These 6 Startups That Just Graduated TIEC Incubation Program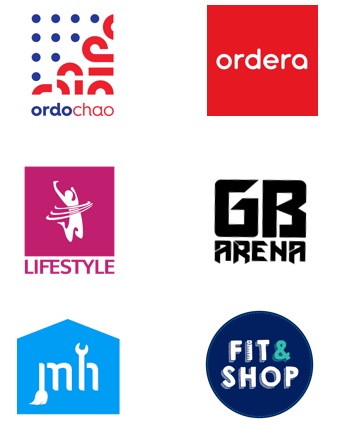 Six startups have graduated from the TIEC incubation program at the end of June. These startups were granted 180,000 EGP, office space, mentorship sessions and access to investors. After a year of utilizing these benefits to kick start their business, they are now ready to move on with their future endeavors as TIEC graduates. Here are the six startups:
Fit & Shop: 
A virtual fitting room. Many offline shoppers fear receiving the wrong size of clothing by ordering online, and here is where Fit & Shop fills the gap. The online shopping industry is growing massively day by day, which leaves huge room for startups such as Fit & Shop to expand regionally and worldwide. 
 
GBarena:
An online gaming and e-sports community that is tailored for gamers. The platform helps gamers connect and challenge each other while enabling them to join a set of local and global tournaments by providing tournaments' organizers with a platform that automates the whole process of managing and creating tournaments from A-Z. GBarena also connects tournaments' organizers to potential sponsors.
 
OC Studios: 
The startup aims to bridge the gap between Architecture, Engineering, and Construction (AEC) and ICT industries. The startup works in the fields of Building Information Modeling (BIM), VR, Enterprise Solutions, AEC Design coordination and Enterprise applications. One of the products the startup offers is a VR showroom for furniture stores. This makes it easier for the store to protect all its furniture from the transportation, sun or humidity damages. It also gives furniture buyers a unique and fun purchasing experience.
 
Maid and Helper:
An online recruitment platform where maids/helpers and employers all over the world can meet without any recruitment agencies. The website offers the employment of maids, cooks, nannies, drivers, caregivers, waiters and more. Through a unique recruitment experience, employers post the job and wait for candidates to post videos about themselves. 
 
Mobibills (Ordera):
A mobile app developed to provide a cashless experience in the food-service industry by facilitating the ordering and payment process for the users. In their outing places, the consumer will not have to carry cash again and it reduces the time spent on interactions with the staff. The cashless experience also serves the merchant by reducing the theft probability from staff and the cost of financial logistics.
 
Life Style:
A mobile application that connects users to nutritionists who provide customized meal plans. It also calculates the Body Mass Index (BMI) of its users, reminds them of their water intake and lets them record their fitness progress. 
Submit Your Article Now
Send Your Feedback
EgyptInnovate site is not responsible for the content of the comments

View Egypt Innovation Map