Check out the Highlights of Social Media Day Egypt 2019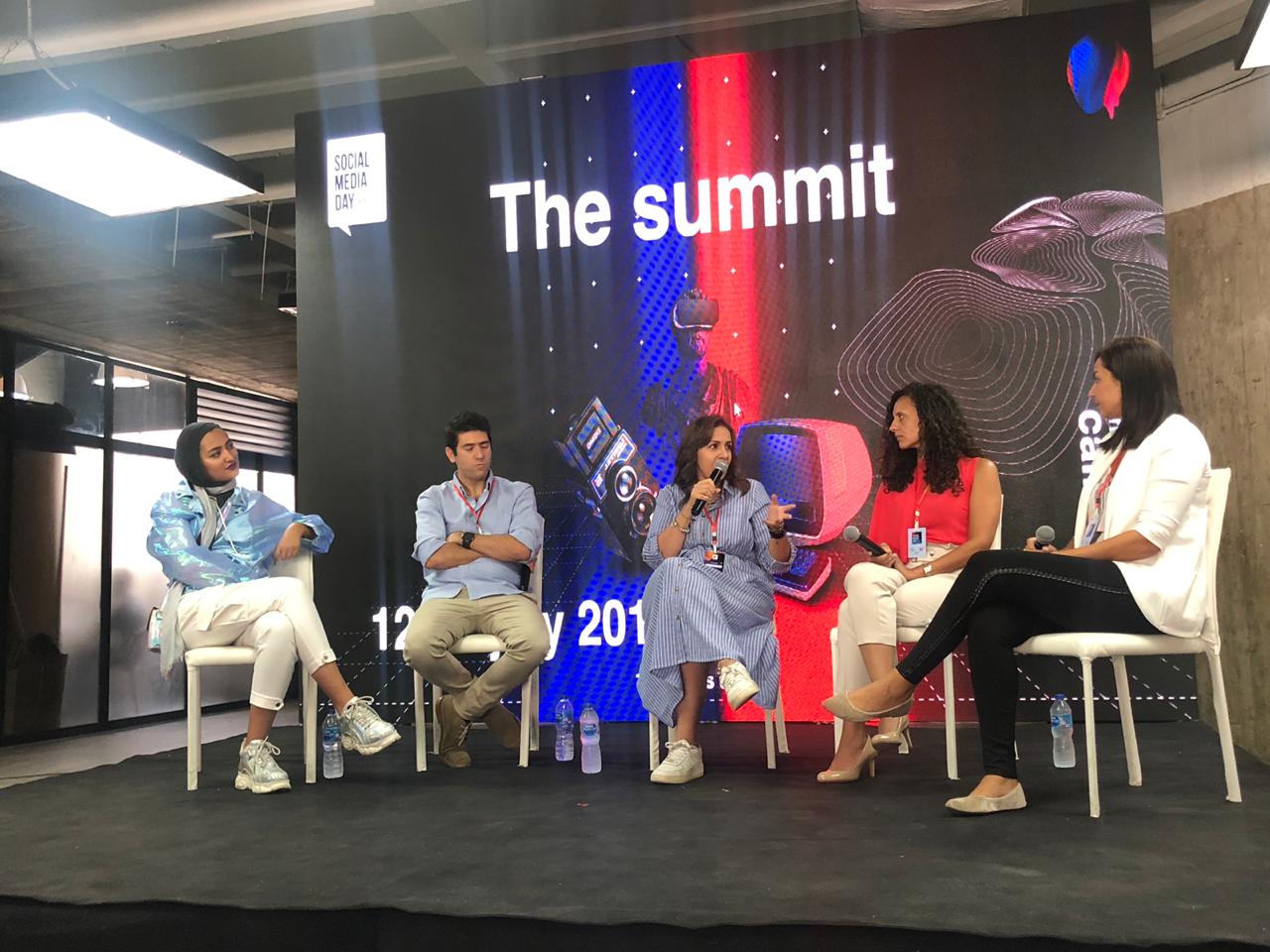 The 7th edition of Social Media Day was held last week at the Greek Campus, Cairo, from Friday 12th to Sunday 14th of July. The event, organized by Oventure and in partnership with the U.S. embassy in Egypt, covered the latest trends in digital marketing and artificial intelligence.
Social Media Day is a 3-day event that gathers MENA digital media professionals including tech enthusiasts, communication agencies, marketing directors, freelancers, and entrepreneurs and offers them diverse talks, social media related researches and networking opportunities.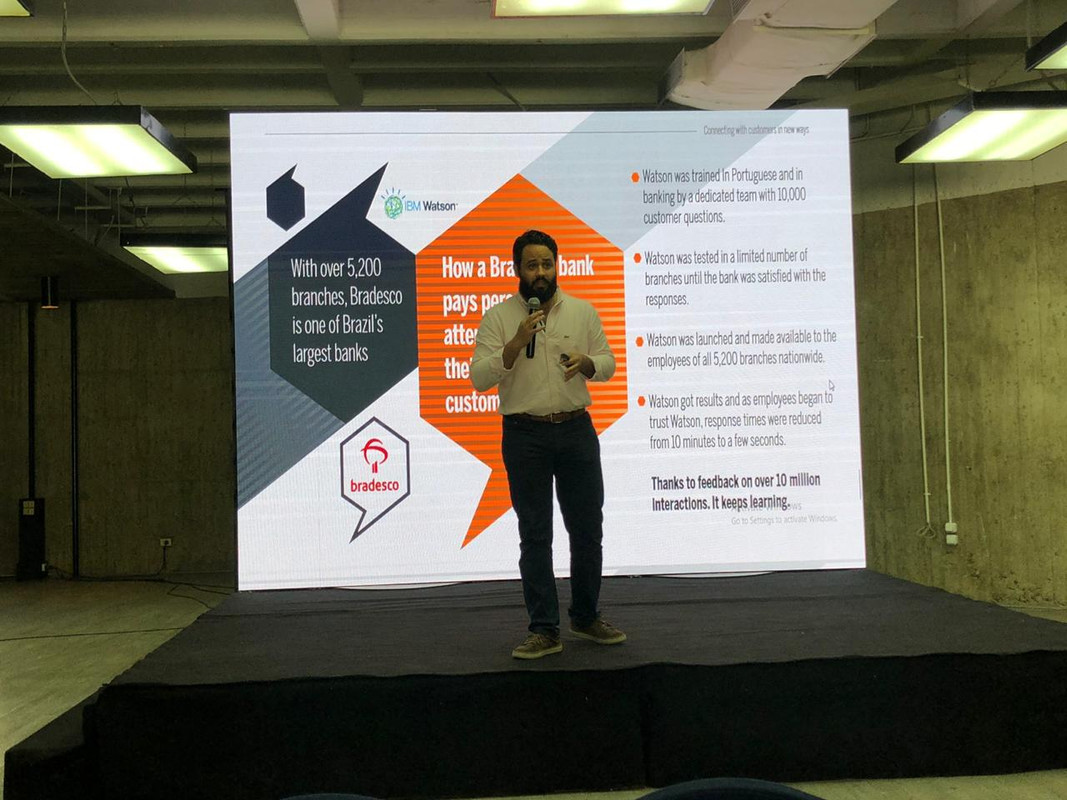 Social and Smart Data: Connecting with Customers in New Ways, a talk by Abdallah Al Qareh, Systems Digital Strategist
The event's 12 tracks covered diverse topics in social media and content creation through multiple talks on three stages, technology, business, and future with speakers from egypt and from across the region.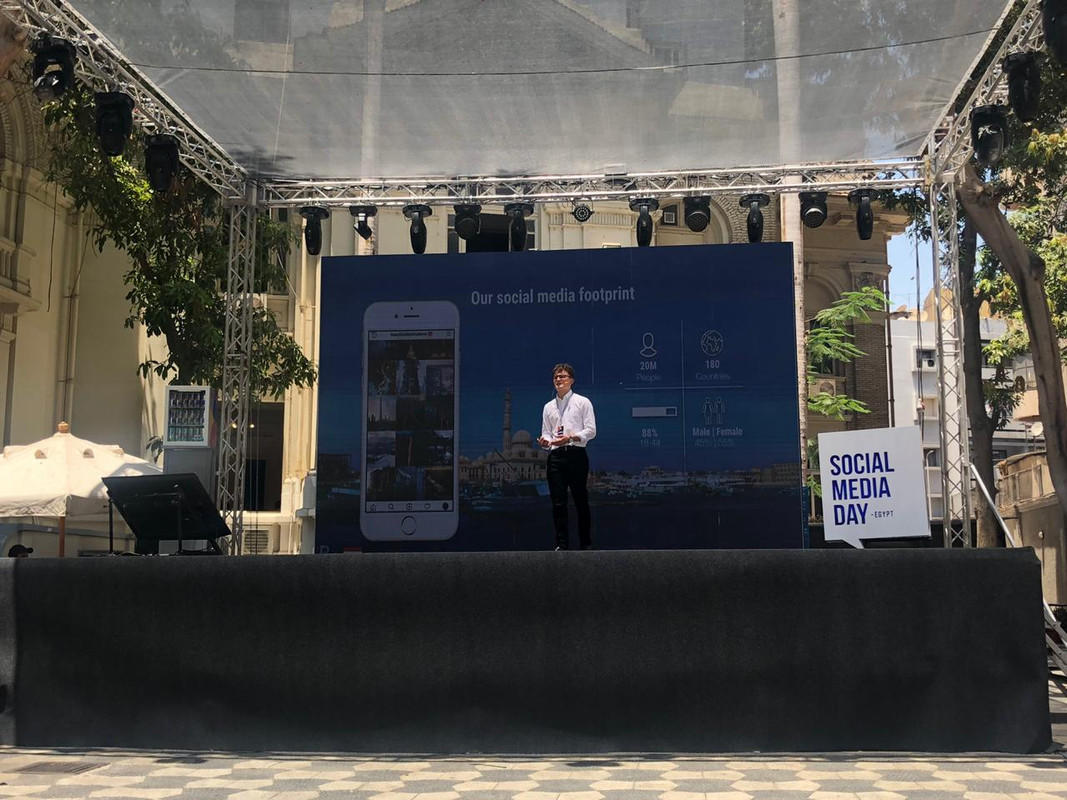 Tourism in the Mobile Era, a talk by Huw Evans from Beautiful Destinations at the Stories Stage
"I'm very impressed by all the talks and I'm also glad that the event is happening in Cairo this year because it's the center of all the events," said Saaid El-Hakeem, the Co-founder and CEO Botme, a chatbot building platform. Over the last two years, Social Media Day was held in Gouna.
Chatbots: from Customer Service to Conversational Commerce, was the title of El-Hakeem's talk which he presented on the summit's future stage where he explained the importance of chatbots for startups.
"Startups start without a big cash flow, the chatbot doesn't need a lot of money to be validated with an application or a website, so it's the perfect choice because it doesn't cost a lot of money as much as the other alternatives," said El-Hakeem.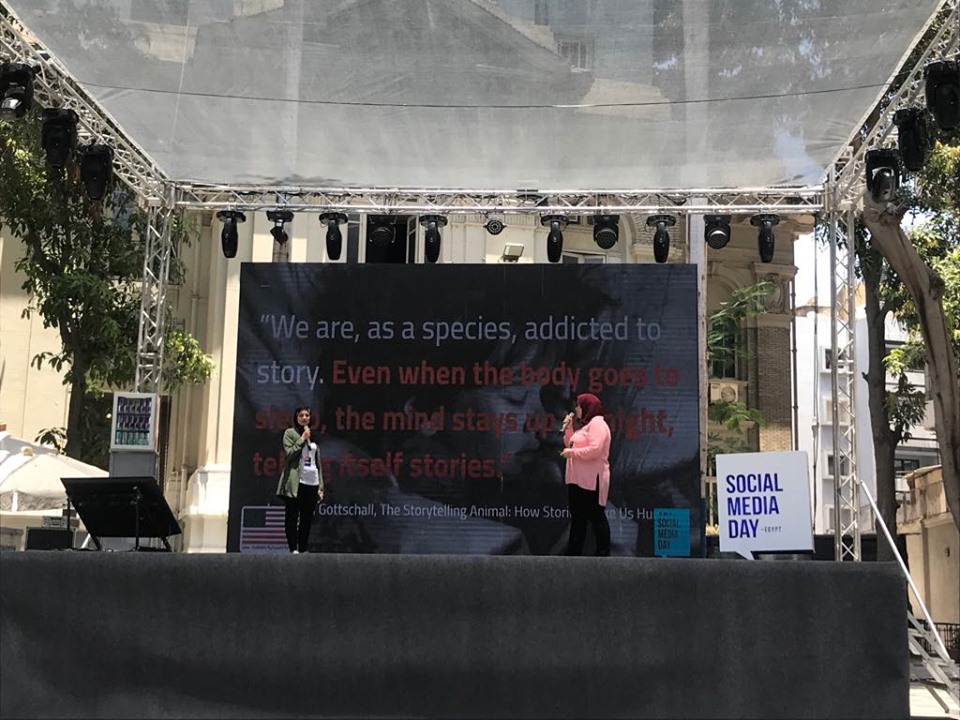 The art of Audio Story Telling, a talk by audio producers Safaa Magdy and Shaza Walid at the Stories Stage 
"The event is really good, the organization is perfect, it is nice to find an event that enhances and connects people together about such an important topic," said Mostafa Ismail, Marketing Coordinator 3la Cam, a mobile application that connects buyers with sellers by showing products and services through videos.
The organizers of the event partnered with Eventtus and created an app that helped the attendees keep track of all the talks provided them with the information of the exact time and location, and speakers at the talk they are interested in.
Featured photo credit:  Nouran Allam/The Phenomena of Fake News from Print Media to Digital Journalism talk
Submit Your Article Now
Send Your Feedback
EgyptInnovate site is not responsible for the content of the comments

View Egypt Innovation Map