Zapier: Manage Your Time and Work From one Place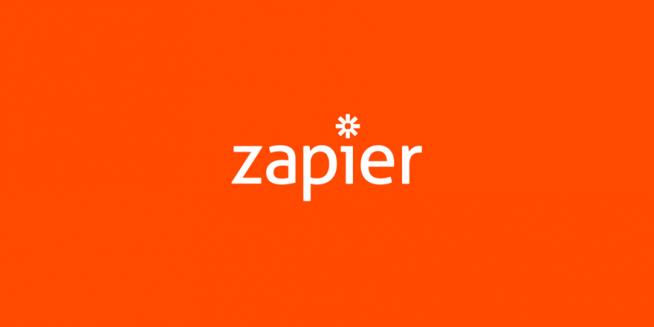 Are you tired of opening different tabs on your laptop with different yet important application such as your email, documents, and more? Then Zapier is the solution. Zapier is a tool that allows you to automate your daily bases tasks where you connect different applications together and make your own automations.
When is this tool used?
If you want to be more efficient then Zapier is the right tool. Zapier includes 800+ integrated apps so you can connect your email, your tasks, events and social media accounts and much more in one place and easily finish all your tasks.
How is this tool used?
Zapier is a user friendly tool and you can start using it through two easy steps.
Step 1:
First sign up on Zapier.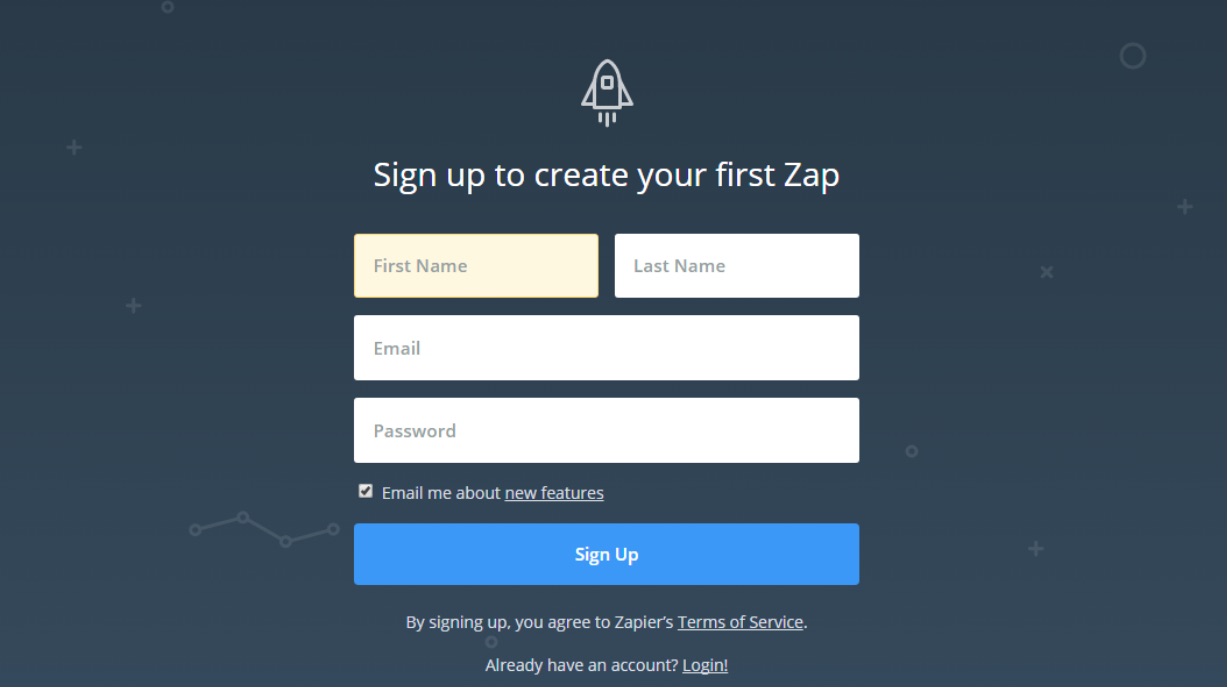 Step 2:
Then go ahead, connect your different accounts.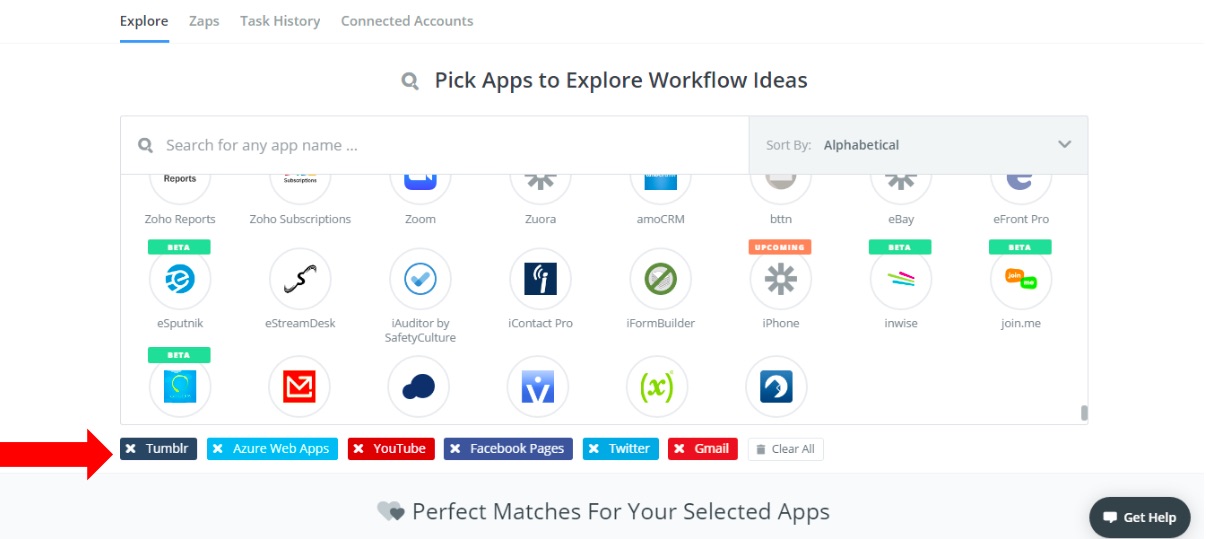 And then start creating your own triggers (tasks).
Then Zapier will do the trigger/task you asked it to do. For example, it will automatically add your schedules, tasks, appointments etc. to the related accounts such as google calendar, google tasks and so on. Watch this video to know more.
Case Study
Sarah is a team leader who manages a lot of different projects however she had a problem in managing all her different tasks - which involves sending emails, creating Facebook and twitter posts, scheduling her tasks etc. – and spends a lot of time in each app to finish her task so she found out about Zapier and  that it provides all the applications that she uses on a daily bases and she also she found out that she can automate her daily bases tasks through mixing the Trigger with the Actions that are available on her chosen apps. One of Sarah's tasks was to create a survey and she wanted to save the forms automatically so she made a zap (task) as follows:
- She made a zap that would automatically save response from a type form to a new row on Google sheet.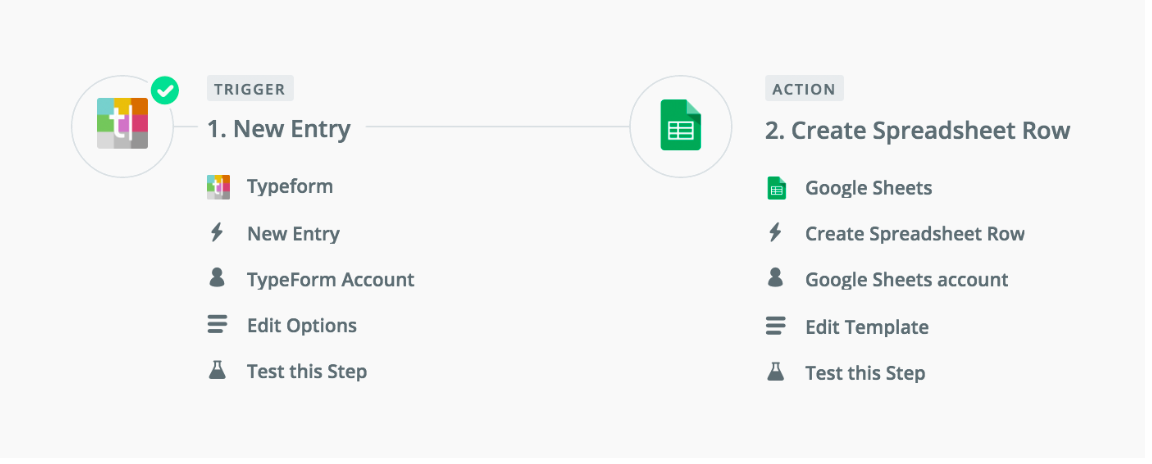 Then she automatically sent an email to the respondent with a thank you email.
She also found out that she can pick the specific data that she wants and send it from one app to another.
Advantages and Disadvantages
Once you set up your information, Zapier will automatically do the work for you onwards. It contains a lot of different tutorials to help you out and also it is user friendly. However, you can only have a 14-day trial and then you will be asked to upgrade to one of four plans that Zapier offers.
Download Attachment
Send Your Feedback