Egyptian startup Amjaad Wins Third Place at Rise Up's Pitch by the Pyramids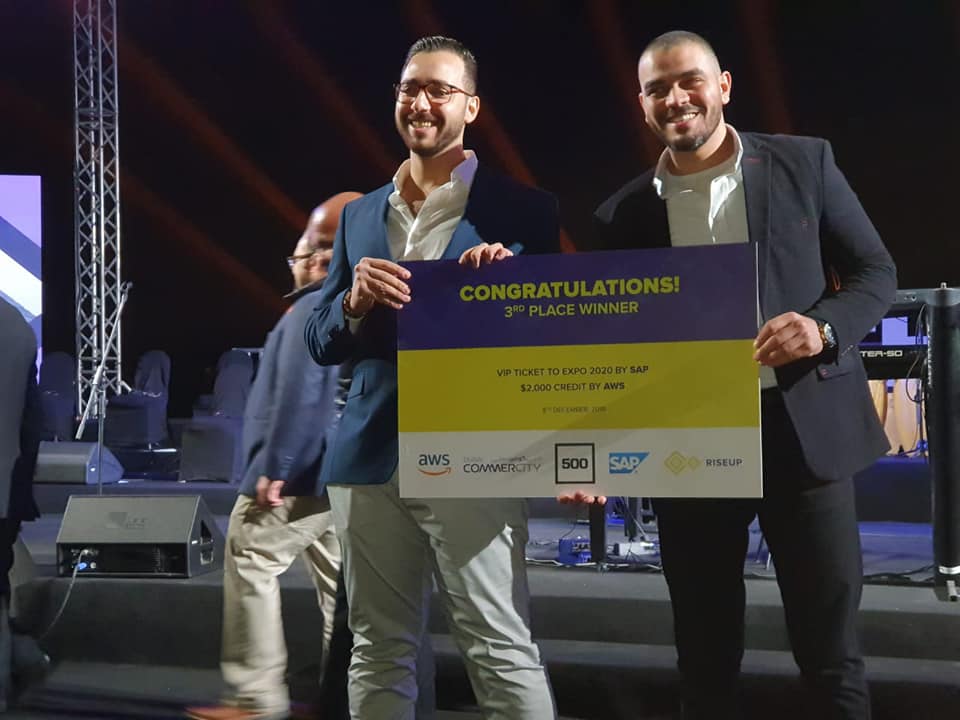 Amjaad, an Egyptian startup that offers smart electricity meters, was one of the top 3 startups at Rise Up's Pitch by the Pyramids. The first place was won by the Palestinian startup Receet, followed by the Lebanese CloudSale and Amjaad in third place. The startups received VIP tickets to EXPO 2020 by SAP and $2000 credits on Amazon Web Services (AWS). Most importantly, Amjaad was promised a deal with Karim Beshara to install their devices in El-Gouna and ZED West. 
The event was organized by Rise Up on December 8th, 2019 and was the first of its kind to be made. The event had 16 startups pitching from more than seven Middle Eastern countries. The startups were granted a 3 minute pitch followed by a 3 minute Q&A. 
According to Hussein Ahmed, CEO of Amjaad, "once upon a time history will remember that Amjaad pitched by the pyramids and was one of the top winners. This experience has pushed Amjaad to leave a greater impact in the MENA region and continue its efforts towards making the world smarter".
Amjaad was incubated at the Technology Innovation and Entrepreneurship Center (TIEC) in 2015-2016. They offer a smart electricity meter (IOmeter) for compounds in Egypt. Their solution saves up to 25% of their clients' electricity bills, sends alerts of any power overload, releases hourly reports of energy consumption and most significantly decreases carbon dioxide emissions.
The IOmeter also enables end users to monitor their consumption and pay their bills through Fawry or VISA. Some of their current customers include big names such as Alkhorafy, DORRA, GTS and Lagoon View.
Submit Your News Now
Send Your Feedback