Upper Egypt addresses economic challenges with more opportunities for entrepreneurs and start-ups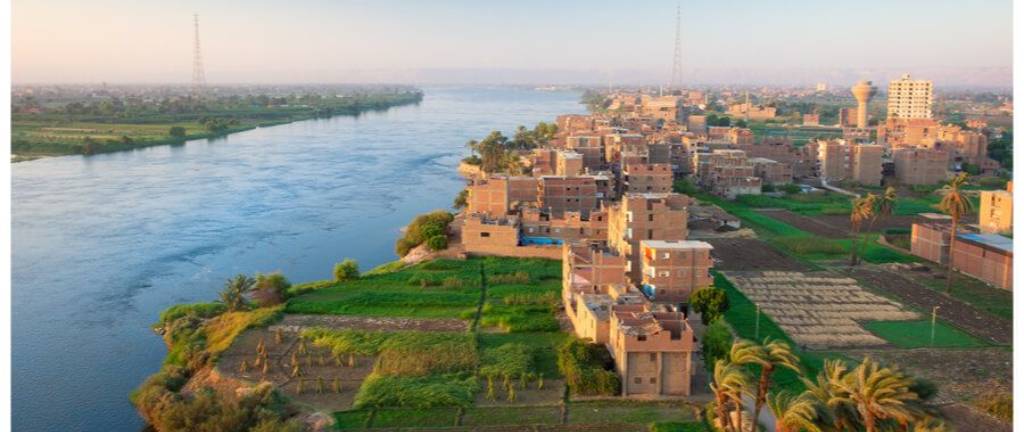 Upper Egypt is one of the most important investment zones in the country, the most influential in economic life, with 11 Egyptian governorates, and more than 40 million people - about 30% of the country's population.
It is the primary source of many agricultural, industrial and extractive activities in Egypt, and is, therefore, the state's primary engine for investment and development, especially in the area of startups and entrepreneurship which began to expand and grow there in the past 5 years. Accelerators, entrepreneurs' capacity-building centers, and community-based initiatives were all launched there to promote the culture of self-employment and emphasis the role of the private sector among young people.
However, Upper Egypt faces many challenges, such as the absence of trained leadership competencies, the lack of new technology, and the concentration of most investments and startups in the north of the country. Therefore, the region has only 9% of all investments in the state, although it has the potential and opportunities to be more promising.
Entrepreneurship community
Over the past five years, the Egyptian government has worked significantly to attract startups and activate the role of entrepreneurs in Upper Egypt. It has spent approximately 345 billion pumping capital and developing infrastructure and technology to serve investment opportunities in the South governorates.
This is when entrepreneurs started working there and many angel investor centers were launched, such as Nile Angels. In addition to incubators and business accelerators that have focused their efforts on that area like "Athar", which was one of the first accelerators to support entrepreneurs in Upper Egypt through funding, counselling and mentoring sessions. Recently, it hosted the "Invest in Upper Egypt" symposium to invite entrepreneurs and startups to expand their work in southern Egypt.
 Commenting on startups in the southern governorates, Shoaib Al-Qadi from Cloud, the first community for entrepreneurs in Upper Egypt, said at the summit "I'm from Upper Egypt, and I hear It's sidelined, and that's true. but we won't wait for the solution to come to us from outside. We must start working hard and solve our own problems. That will be through entrepreneurs who contribute to achieving real growth and investment expansion. There's a lot of startups in Upper Egypt that need support and financing, and that's where we come in. "
Adel Boseli, the founder of VFlock which focuses on reducing the gap between entrepreneurs and investors, continues by saying "We were surprised when we started working in Upper Egypt that there were women leaders and entrepreneurs with new and innovative ideas that might contribute to solving many of the problems in society. Despite the Covid-19 pandemic and the challenges they experienced, we found that they had a lot of determination to succeed. This region has a climate that attracts many investments and startups. "
Young initiatives aimed at expanding the activity of entrepreneurs in Upper Egypt did not stop here. Instead, a group of young people has launched the "S3Geeks" initiative, which promotes technology and the Internet in the South governorates, while disseminating Egyptian youth's efforts to create a new business community. The initiative has launched many specialized training courses for Egyptians to encourage them to integrate their work with modern technologies, while organizing mentoring sessions to form a link between leaders and investors.
More recently, there have been numerous projects and voices calling for the promotion of investment, human and development capacities in Upper Egypt. "Owailatna Waheda" is one of these voices. It's a graduation project of students at the Mass Communication faculty of Cairo University. It aims at improving the mental image of Upper Egypt, empowering youth there, encouraging young people to start their business, attracting investment and improving the economic environment, while providing opportunities for young people to raise awareness about entrepreneurship and self-employment through promoting small and medium-sized business.
Commenting on this campaign, Dr. Hayat Badr, professor in the Department of Public Relations section in Mass Communication faculty, said "this region has treasures as well as the human capital, and its youth need more jobs and development project. This is why our campaign aimed at highlighting the human resources and projects owned by that region and to encourage the establishment of small-scale projects there. We organize seminars and conferences and encourage professional fairs and other events aimed at bringing Upper Egypt closer to the major cities of Egypt.
In the same context, Menna Hisham, Owailatna Waheda Coordinator, confirms that the campaign has already succeeded in achieving 60% of its objectives. We have launched numerous competitions to encourage young people there to set up micro-enterprises and empower women. We also organize career and professional fairs, various training courses and free workshops. She added, "Upper Egypt already suffers from some challenges, such as the need to settle further investments and industries in the region, as well as to organized promotion for the projects there."
International Interest
Attempts to promote entrepreneurship weren't limited at the local level in recent years, but have extended to international institutions operating in Egypt, such as the YEP program of the Amideast Foundation to encourage and train young entrepreneurs in Upper Egypt to build their own business and to provide training, guidance and access to resources, including space for business incubation.
We can't forget UNIDO's IMKAN projects, which were launched in partnership with Egypt's Ministry of Trade and Industry and Luxor governorate, to employ young people, support entrepreneurship, develop and expand the framework of startups and micro-enterprises working in agricultural manufacturing, renewable energy and waste management.
The Netherlands Embassy in Egypt recently launched the Innovative Business Incubator Initiative in Assuit "Orange Corners". It works to provide a creative environment for entrepreneurs to communicate with like-minded individuals and start their business through a modern facility and shared workspace, as well as to improve entrepreneurs' skills with advanced professional programs and training.
Challenges
Despite the many opportunities Upper Egypt possesses, it's also facing some challenges and obstacles to the growth of startups and the expansion of entrepreneurs, such as the concentration of entrepreneurship activities and startups in greater Cairo and its surrounding provinces.
 This is illustrated by the Euro-Central Network of Economic Studies (EMNES) report of 2019, titled "Challenges and Opportunities for Startups in Egypt". It mentioned that 70% of start-up investment is concentrated in greater Cairo, and only 19.4% of these projects are in Upper Egypt. This shows the deep gap between the northern and southern share of investment in startups, due to the availability of modern technology and the concentration of most services, vital institutions, incubators and business accelerators in the capital and major cities.
This has led the Egyptian Investment Authority to open 4 integrated investor service centers equipped with new technologies in four Upper Egypt governorates, Qena, Sohag, Assiut and Menia. These centers aim to provide various services to investors and entrepreneurs, such as the establishment of companies, the establishment of branches, the adoption of boards of directors and public associations, and the increase of capital and other investment services.
Commenting on the challenges facing Upper Egypt, Naglaa Bakhom, the member of Egyptian Parliament for Qena governorate said "Upper Egypt is nearly one-third of Egypt's population, with a population growth rate of 2.5% per year, a high rate that does not make people feel the development that is taking place. There is also an illiterate problem: 24.6% of Egypt's population are illiterate. Poverty is also an obstacle there. Development is therefore very important. There are already numerous initiatives and projects being undertaken by the State to direct many investment opportunities to southern Egypt in order to raise the level of family income and attract more development projects to that important region of the country."
In the same context, the Enpact report, published in 2019, on the business environment of startups in Egypt, notes that entrepreneurship and opening up to investors in Upper Egypt have improved in recent periods particularly in Sohag and Assuit governorates. However, according to the report, these governorates ranked low in human capital and fostering talent on local and regional scales.
Another challenge is the migration of young minds and skills to major cities, which is draining Upper Egypt's human potential and affecting the growth of startups in it. There is also the lack of advanced training programs and scientific resources for entrepreneurship, to the extent that Assuit and Sohag ranked 32 and 26 on the regional rankings of the availability of appropriate education systems, which are among the lowest rankings.
The report also notes that about 78% of Upper Egypt companies concentrated in both governorates lack the necessary skills to perform their business efficiently. The report also mentions that women still face obstacles during their participation in the growth and operation of startups, with some 54% of the companies concentrated in the south of the country placing obstacles to their economic participation.
The report also made a very important point, despite the establishment of Nile Angels that provide angel investments to startups in Upper Egypt, Sohag and Assuit are still in the lowest rankings in global access to finance 24 and 26.  The report interprets that because of the lack of effective communication between investors and entrepreneurs in Upper Egypt as well as poor marketing and brand promotion skills among startups there.
The report indicated that while 29% of companies in both governorates were struggling to access the necessary financing, it did not pose a major challenge to the growth of startups there in general. It also shed the light on entrepreneurs' suffering from 57% rejection of their corporate loan applications.
The report called for creating working spaces, incubators and business accelerators in the governorates as they lack such important leadership resources to meet the needs of the entrepreneurs there. However, the report indicates that Sohag and Assuit have seen a marked improvement in the quality of water, electricity and basic services in recent years, which is an important investment attraction in the coming period.
Despite the challenges Upper Egypt has faced before, it has started going on the right track to attract startups, opening the door for entrepreneurs to start their own businesses, as Upper Egypt has the physical and human assets that qualify it to top local and regional investment ranks.
View News Source Here
Submit Your News Now
Send Your Feedback