Hack4Egypt Winners shine on RIseUp'16 Stage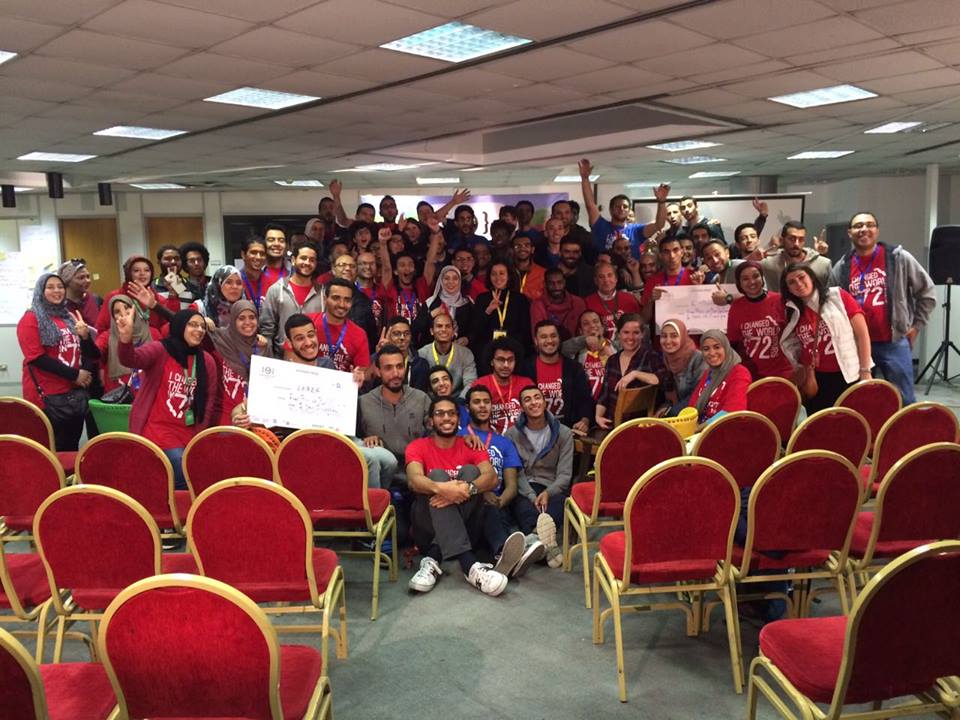 In collaboration with RiseUp'16 summit, Hack4Egypt brought the 100 most daring and innovative designers, programmers, and entrepreneurs to revolutionize Egypt's ICT HEAT (Health, Education, Agriculture, and Transportation) sectors in less than 72 hours.
The hackathon took place in RiseUp'16 summit, from December 8 to December 11. Throughout the two days, Hack4egypt' participants received skill-sessions related to coding, design thinking, and pitching, as well as inspirational sessions delivered by experts. Participants were divided into 11 teams and the third day of the hackathon every team pitched and only three teams were chosen from the panel as the winners.
The three winning teams are:
La7za, which is an application that makes it easier for blood donors to donate for a needy patient, and it makes it easier for people who need blood donations to post their needs.
Agrissistant, which is a software that detects live daily data of inputs that affect the agricultural crop, like weather and temperature. So, that the corporates or people in charge of the farms would know when is the right timing to plant and when they should avoid it.
Epharma, which is a platform that tracks the medications and their selling places. The application works based on that the person who needs a medication would write its name and the pharmacy that has this medication would respond.
"This year's hackathon is different than last year's, there's a larger number of mentors and there are a variety of topics more than last year," said a Hack4Egypt participant.
While Moataz Soliman, co-founder of Instabug, said: "Honestly, I wasn't expecting that participants will succeed in finishing the project in only 2 days but they had a lot to figure out in less than 72 hours and they succeeded, that was impressive!"
Hack4Egypt is a part of HackaMENA, which is a tech community that brings together the most innovative technopreneurs from code and design industries from around the world to create technological solutions to address humanity's grand challenges. 
Submit Your News Now
Send Your Feedback