Emaar Malls acquires majority stake in fashion website Namshi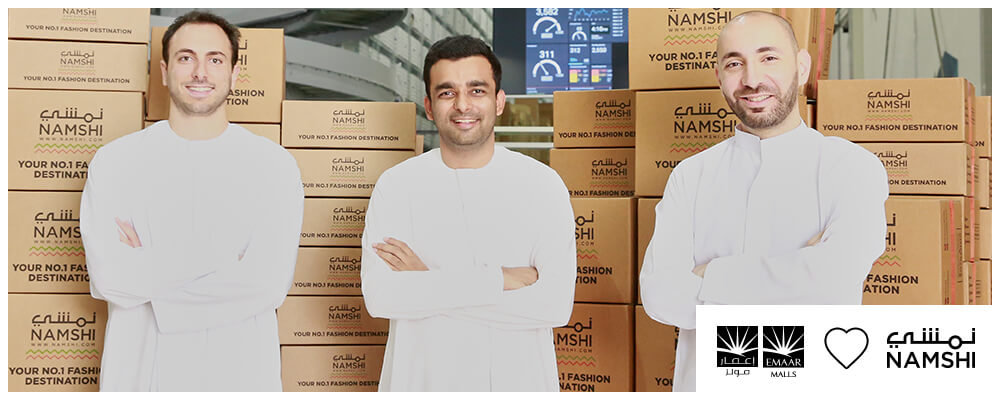 Emaar Malls acquires a 51% stake in Namshi, the leading online fashion retailer in the Middle East, for 151 million USD including investment in the company for its future growth, with GFG - Global Fashion Group - retaining the remaining 49 percent.
The announcement came under the deal of the new strategic partnership between Global Fashion Group (GFG), owned by Rocket Internet, and Emaar Malls, the shopping malls and retail business, owned by property developer Emaar Properties.
This partnership will accelerate Namshi's development in the region while on the other hand give big possibilities to Emaar Malls to grow in e-commerce sector. "The acquisition of a majority stake in Namshi underlines our digital-driven strategy to leverage the growing e-commerce market in the Middle East and North Africa region," said Mohamed Alabbar, chairman of Emaar Malls. "Namshi offers a perfect fit for Emaar Malls in accelerating its focus on multi-channel retailing, and creating long-term value for its stakeholders."
Namshi is one of the Gulf region's earliest e-commerce players having launched in 2012. The site now offers 50,000 products and has 750,000 customers across the UAE, Saudi Arabia, Qatar, Kuwait, Oman and Bahrain, with products shipped from a warehouse in Dubai.
"We are very excited to welcome Emaar Malls as our majority shareholder," said Hosam Arab, MD of Namshi. "We are confident that this partnership will unlock further opportunities and help accelerate the development of Namshi for the benefit of our customers. We would like to congratulate and thank our team for their tireless efforts in making Namshi the Middle East's premier fashion ecommerce destination and we look forward to continuing this journey together with Emaar Malls and GFG."
It's worth mentioning that earlier this year, Emaar Malls tried and failed to acquire the region's leading e-commerce site Souq.com with a late $800m bid – which was later acquired by the US giant Amazon. 
Submit Your News Now
Send Your Feedback