4 Egyptian Startups Among 9 Selected Startups in The Middle East For Doha Dojo Series A Accelerator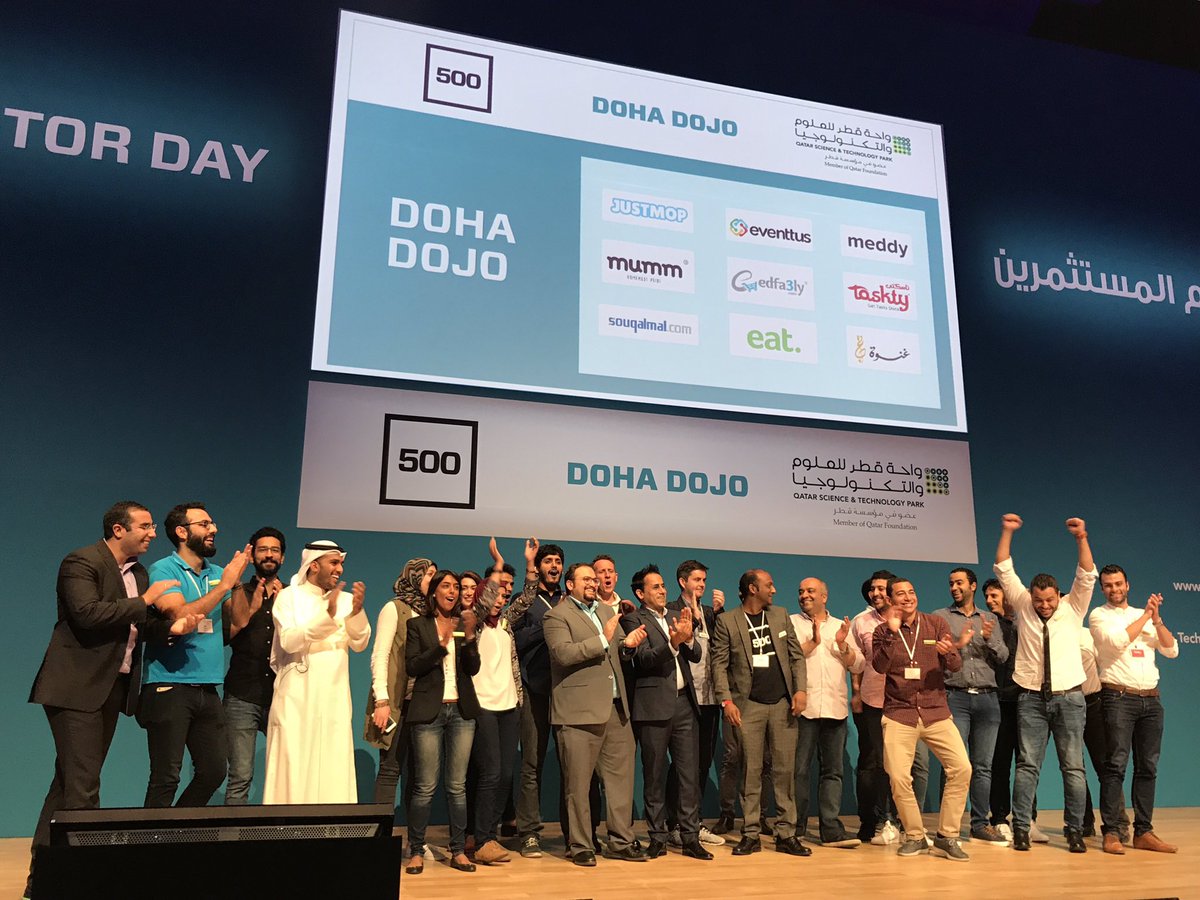 Four Egyptian startups among 9 selected startups in the Middle East and North Africa were given the opportunity earlier this month to pitch their business ideas to potential regional and local investors during the inaugural 'Investor Day' event of the Doha Dojo program, hosted by Qatar Science & Technology Park (QSTP) in collaboration with its partner, 500 Startups, at the Qatar National Convention Centre (QNCC).
The four Egyptian startups which attended Doha Dojo are: the event management and engagement platform for events, Eventtus, the online e-commerce marketplace solution for global brands and retailers, Edfa3ly, the online marketplace for simple services, Taskty, and the online marketplace for home cooked food, Mumm.
Doha Dojo is 500 Falcons' MENA edition of 500 Startups' famous Series A accelerator, which is to be held once a year in Doha, Qatar. It's a three-month investment program that provides intensive one-on-one training and mentoring. The program runs once a year, and accepts a small number of companies (less than 10) that have previously raised funding from other investors and ready to scale their business to raise their Series A round.
Submit Your News Now
Send Your Feedback