You are here
Rise Up from Home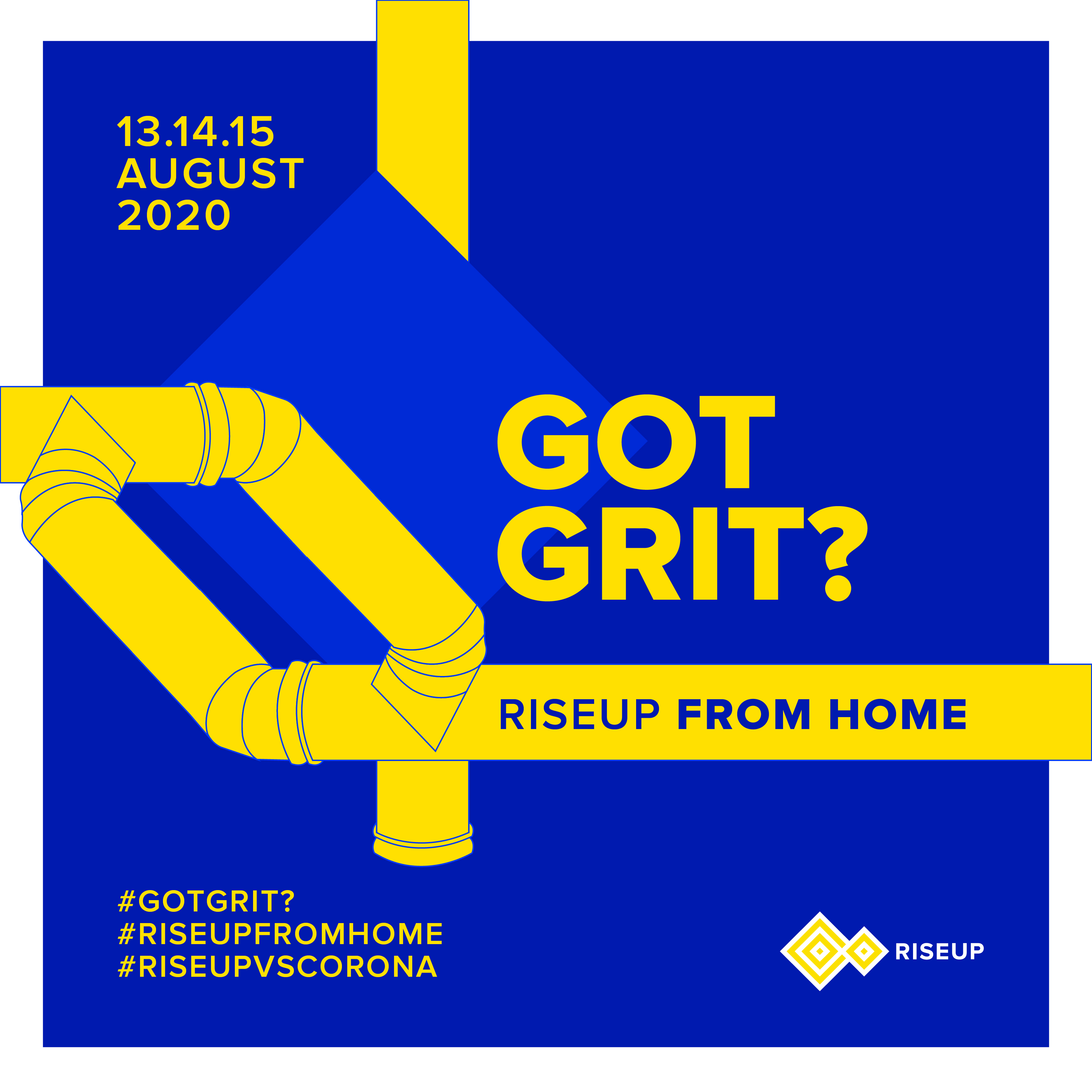 13
Aug 2020
To
15
Aug 2020
City
Event Details
Entrepreneurship is a cycle of failures and recoveries. Maintaining a strong sense of grit is at the heart of launching and sustaining a profitable business in  today's complex world. Beyond shouldering the direct economic impact of COVID-19, successful entrepreneurs must cultivate a strong sense of grit and resilience in order to     view setbacks as catalysts of growth and progress - not threats to survival. Grit requires strength and flexibility: it is passion and perseverance in action. RiseUp from Home is a special edition digital event responding to COVID's ecosystem impact. 
Audience
Anyone interested in Entrepreneurship and Innovation.
Objectives
Under the banner of "Got Grit?" we'll be exploring how to cultivate resilience in the face of hardship. We'll hear from world-class speakers on the obstacles and setbacks they've had to overcome and their lessons learned on how to emerge stronger and more agile on the other side. Grit, like entrepreneurship, is a skill that can be learned. During three days of talks, panels, and workshops at RiseUp from Home, you will learn tactics to hone your company's grit in the face of external and internal shocks, as well as your own grit as an entrepreneur, a leader, and a changemaker navigating today's volatile business climate. Join us on August 13-15 to RiseUp from Home and learn all about turning setbacks into growth and progress for you and your startup. 
Website
https://riseupfromhome.riseup.co/home
Add To Your Calendar
Send Your Feedback
EgyptInnovate site is not responsible for the content of the comments

View Egypt Innovation Map