You are here
Meet the change makers at Sustainability Week: Countdown to COP26 on October 4th-7th 2021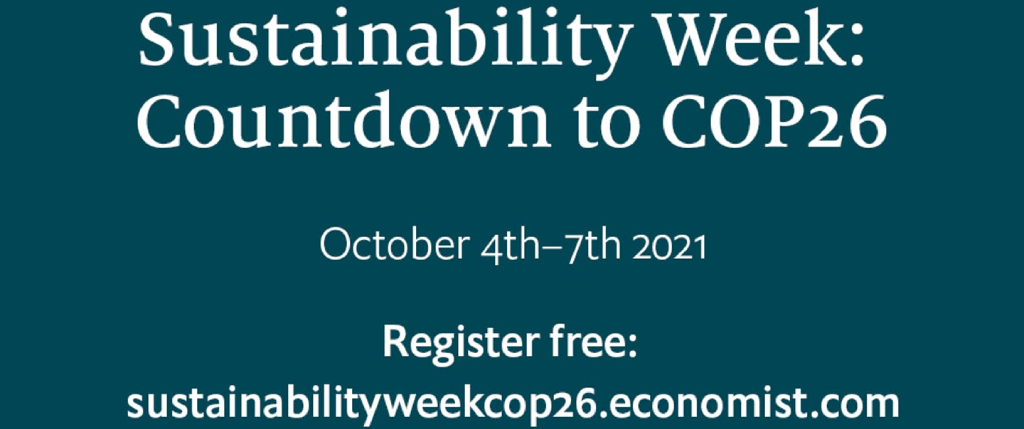 04
Oct 2021
To
07
Oct 2021
City
Event Details
Sustainability Week: Countdown to COP26  will be held from October 4th-7th  to discuss the role of standardization in reducing emissions, how to build back greener, and how to optimize carbon footprint reporting and transparency.
As COP26 approaches can governments, corporations and private businesses change how society works in order to meet the Paris agreement targets on time?
Sustainability Week: Countdown to COP26, hears from global corporations, policymakers, and investors who are committed to reversing climate change through innovative thinking. Methods to lower emissions, improve sustainability and the transition to renewables that actively protect the environment will be discussed in depth. Packed with insightful panel discussions and case studies, innovative investment opportunities and hackathons, our event's deep analysis from senior-level speakers creates opportunities that can influence the emergence of a sustainable economy.
Who should attend?
Senior sustainability and CSR professionals from all industries
Business leaders and executives (managers, directors, c-suite) from all industries
Impact investors / responsible investors
ESG reporting agencies
Charities and organisations with an interest in sustainability issues
Sustainability and climate academics e.g. researchers and professors
Relevant government bodies, departments and policymakers
Register Here to participate.
Add To Your Calendar
Send Your Feedback
EgyptInnovate site is not responsible for the content of the comments

View Egypt Innovation Map