You are here
Innovation for Social Impact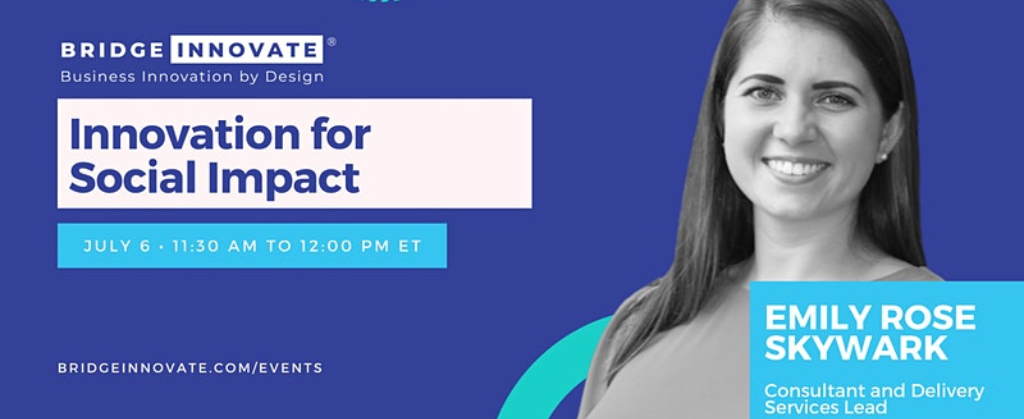 Event Type
Pitching / mentoring / investment days
City
Event Details
How might innovative methods used to develop profitable products and services benefit those striving to make an impact on social issues?
 
Join Emily Rose Skywark, MPH and Consultant with Bridge Innovate as she shares her story tips for adapting design thinking and strategy tools for social impact in both the industry and academia.
You can expect to learn about empathy tools (e.g. interviewing, analogous inspiration, immersion, etc.), designing for the margins, co-creation sessions, and prototyping. These tools will be illuminated through case studies from Emily's work with graduate-level course design and non-profits.
Read more about the design thinking work Emily will share through her published work: (1) Using the Design Thinking Process to Co-create a New, Interdisciplinary Design Thinking Course to Train 21st Century Graduate Students and (2) Design thinking teaching and learning in higher education: Experiences across four universities.
While serving as a consultant at Bridge Innovate, Emily remains connected to and publishes alongside thought leaders at the forefront of human-centered design, social innovation, and rapid experimentation.
Cost
Add To Your Calendar
Send Your Feedback
EgyptInnovate site is not responsible for the content of the comments

View Egypt Innovation Map