You are here
Discover
Turnover Metrics Hackathon
Turnover Metrics Hackathon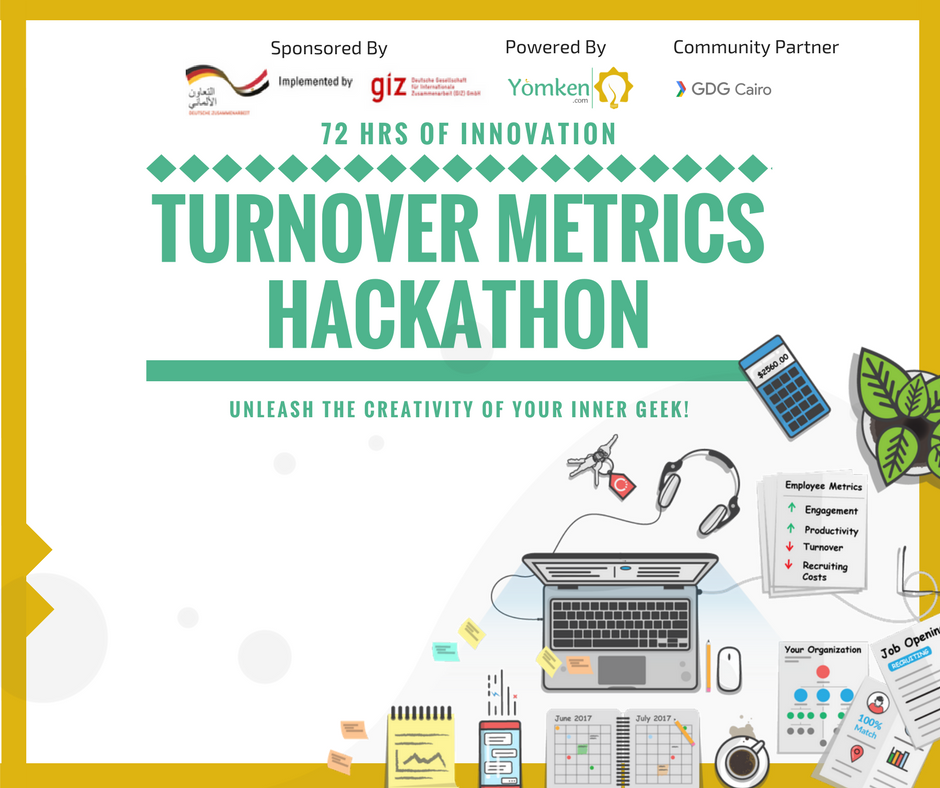 Problem
Due to the high importance of promoting the awareness of job quality and employees retention in the Egyptian blue collar labour market, the Labour Market Access Project (LMAP) of the GIZ have developed a "Cost of Turnover" Tool in collaboration with the International Labour Organization (ILO), to calculate the cost of employee turnover in the workplace. This tool enables companies to better assess the value of retaining employees and the loss resulting from high employee turnover. Yet, this excel tool needs to be turned into a Web Application for easier access by various companies all over Egypt. The Web Application will be used by financial officers, HR officers, operational managers, and business owners of SMEs in Egypt to assist them in understanding the financial impact of employee turnover. Apply here: http://bit.ly/TurnoverApply Get more info here: https://www.facebook.com/events/126320968050423/
Requirements and Constraints
Participation Conditions and Process:
The application must be done as a team of 4 members maximum, including all required expertise, e.g. Frontend, Backend etc.
Submitting an application form including ideas on how to turn the Excel Tool into a Web App, with Minimum Cost, Highest Flexibility, and Friendly User Interface.
The team should be capable of developing the tool completely on their own, without technical support from the hackathon organizers.
Expected Deliverables
Tool Description:The Cost of Turnover Tool is a pure Excel Spreadsheet with one Input and one Output sheet. It is based on basic formulas (e.g. addition, multiplication, division etc.) and does not include Macros or advanced algorithms. The produced Web App should fulfil the following:
Having both English & Arabic Interface;
Capability of creating user accounts with different privileges;
Auto generation of the Cost of Turnover based on the input data;
Being technically robust, e.g. application is stable and bugs-free, data entered is secure etc.;
Usability and Friendly User Experience.
Reward
Rewards: All Hackathon attendees will be given Participation Certificates in appreciation of their contribution. The first winning team shall receive the following prizes provided by the GIZ:
Smart Watches
Design Thinking training by GIZ
Winners Certificates
Fund up to 30,000 EGP to develop the prototype into a fully-functional Web Application (based on Timeline and Budget to be submitted after the Hackathon)
Two Runner Up Teams will receive:
Basic VR Sets
Runner Up Certificates
Apply here
http://bit.ly/TurnoverApply
Get more info from here
https://www.facebook.com/events/126320968050423/
Target Business Relationship
Technical cooperation
Deadline
Wednesday 15 Nov 2017
Owner
Submit Your Challenge Now
Send Your Feedback
EgyptInnovate site is not responsible for the content of the comments

View Egypt Innovation Map