Five Things that Happened at Risc's Annual Conference on Saturday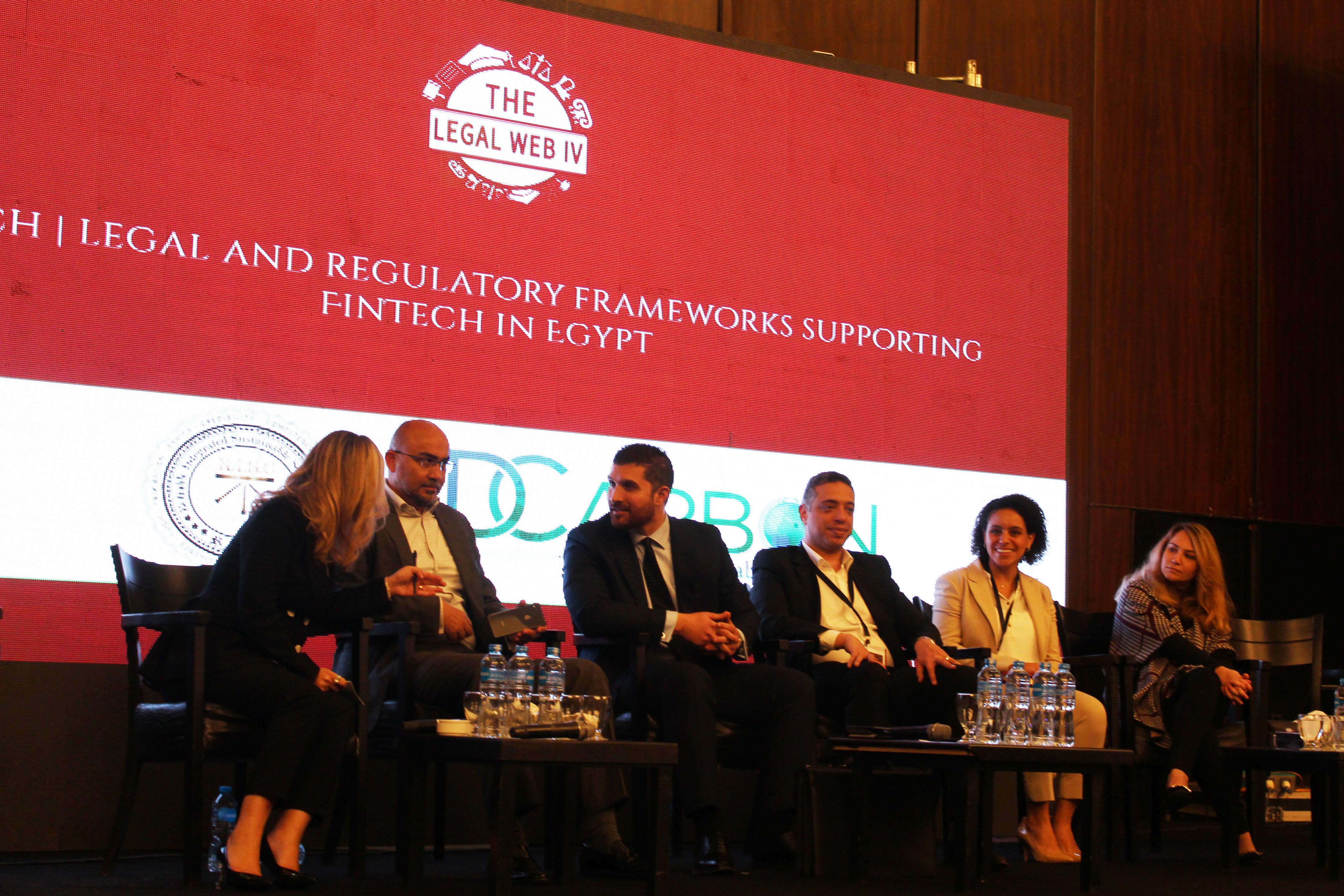 Under the title "The Role of the Legal Society in Attracting FDIs," RISC Legal Academy held its fourth annual legal web conference on Saturday, gathering tech, and legal experts who discussed the regulatory challenges and opportunities that face new trends. Here are some of the highlights of the conference:
1. Responsible Finance and Solar Energy Legal and Regulatory Framework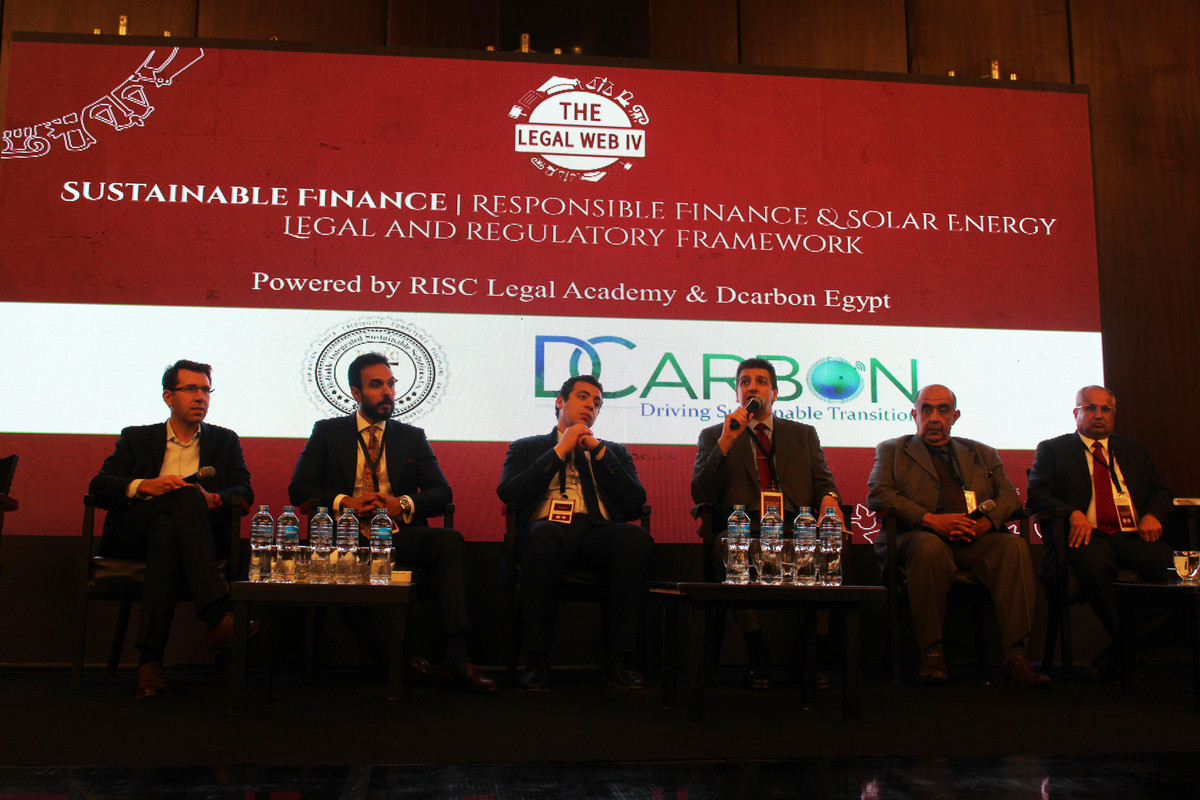 From left to right, Alexandre Froment Curtel, Cheif Executive Officer of Vodafone Egypt, Mohamed Nabil Hazzaa, partner at Sharkawy and Sarhan, Mahmoud Bassiouny Managing Partner and Head of Projects and Finance at Matouk Bassiouny and Hennawy law firm, Dr. Mohamed El Khayat, The Executive Chairman of New and Renewable Energy Authority, Dr Hesham Eissa, Green Finance and Carbon Market Expert, EX-UN Focal Point in Climate Change, Nabil Abo Kalam, Director of Engineering and Associates at The JW Mariott Cairo. Photo credit: Noura Shibl/EgyptInnovate
In this panel discussion, panelists spoke about success stories of solar energy in Egypt, such as the Benban Solar Park, and JW Mariott's recent announcement of installing a roof-top solar-powered station. JW Mariott's project supports the implementation of the country's sustainable development strategy and capitalize on its abundant solar energy.
2. Ten Technical Workshops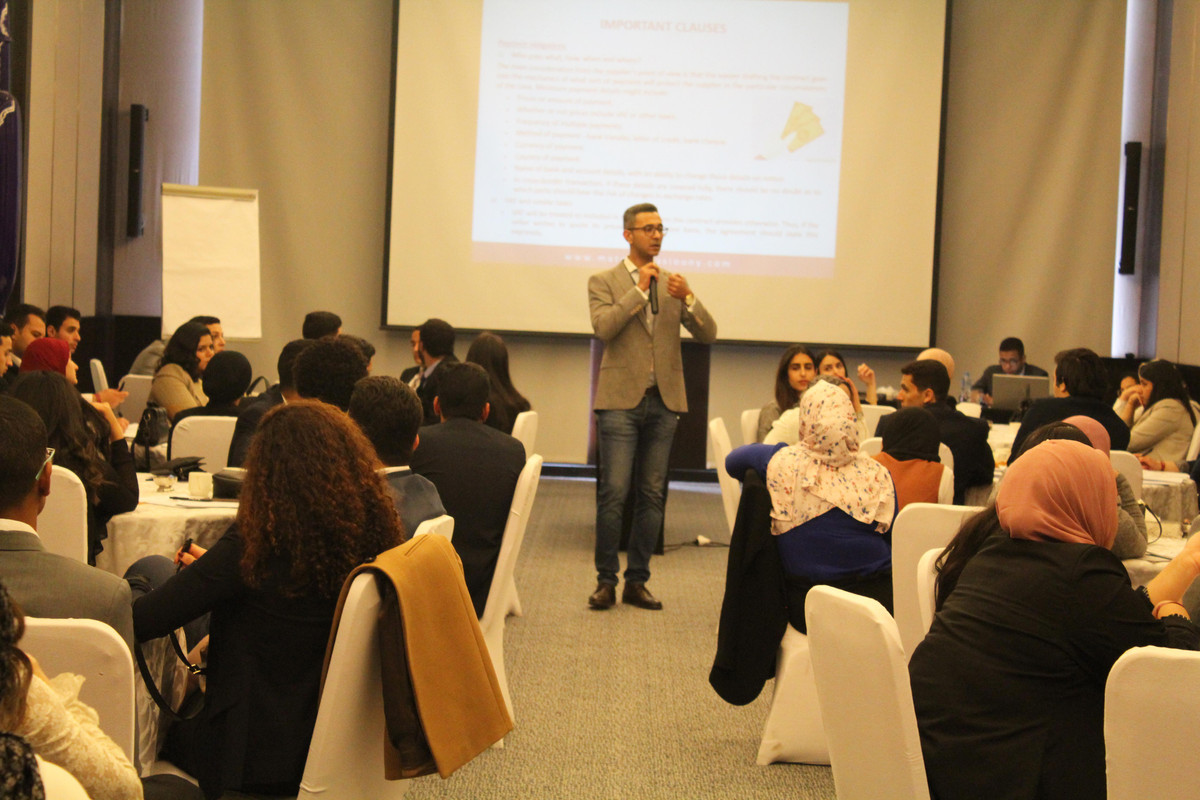 One of the workshops at RISC's fourth annual conference. Photo credit: Noura Shibl/EgyptInnovate
Given by legal experts such as Mohamed Abdel Gawad, Partner at Sharkawy & Sarhan, and Amr Hareedy, Junior Associate at Levari Law firm, the workshops covered many topics including IP Rights, Career Coaching, and Arbitration.
3. Job Fair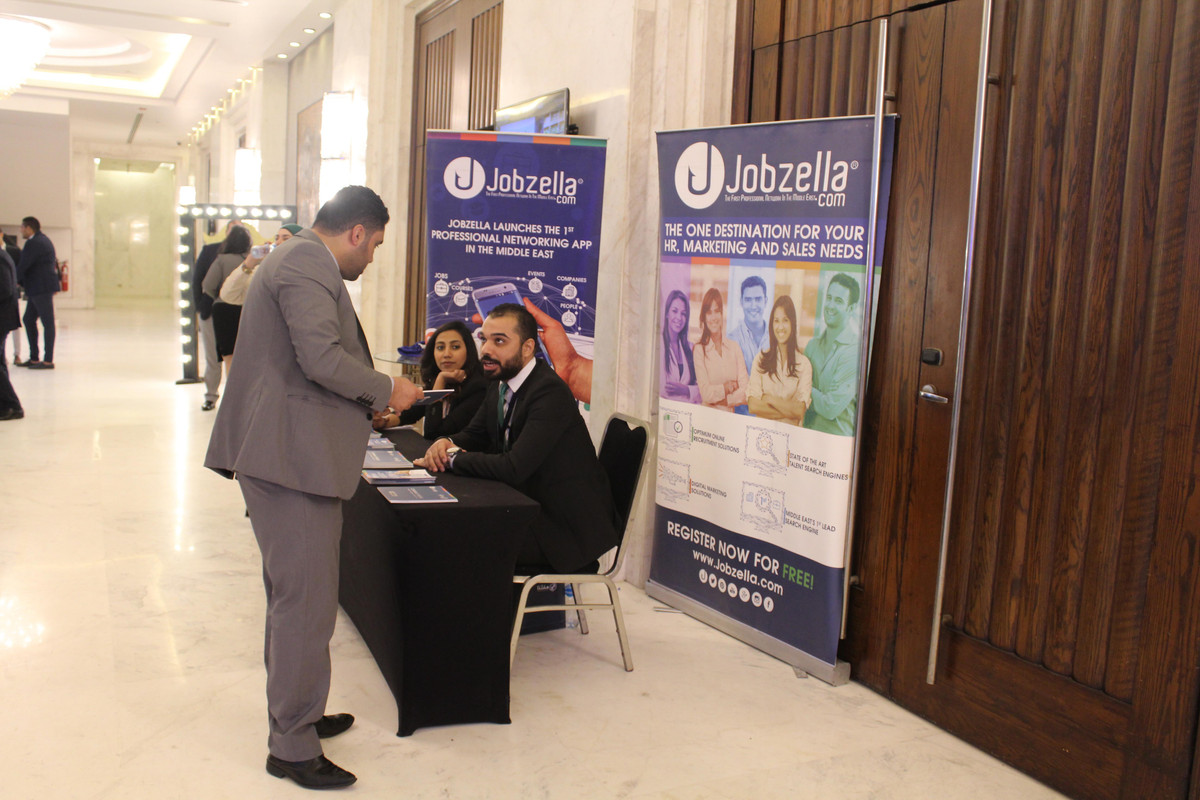 A glimpse of the job fair at RISC's fourth annual conference. Photo credit: Noura Shibl/EgyptInnovate
Jobzella, Ali & Co, Sharkawy & Sarhan, and Matouk Bassiouy & Hennawy were some of the companies that were available at the end of the conference in a job fair. Representatives of the companies were handed resumes of the conference participants and they responded to inquiries.
4. Legal and Regulatory Framework Supporting Fintech in Egypt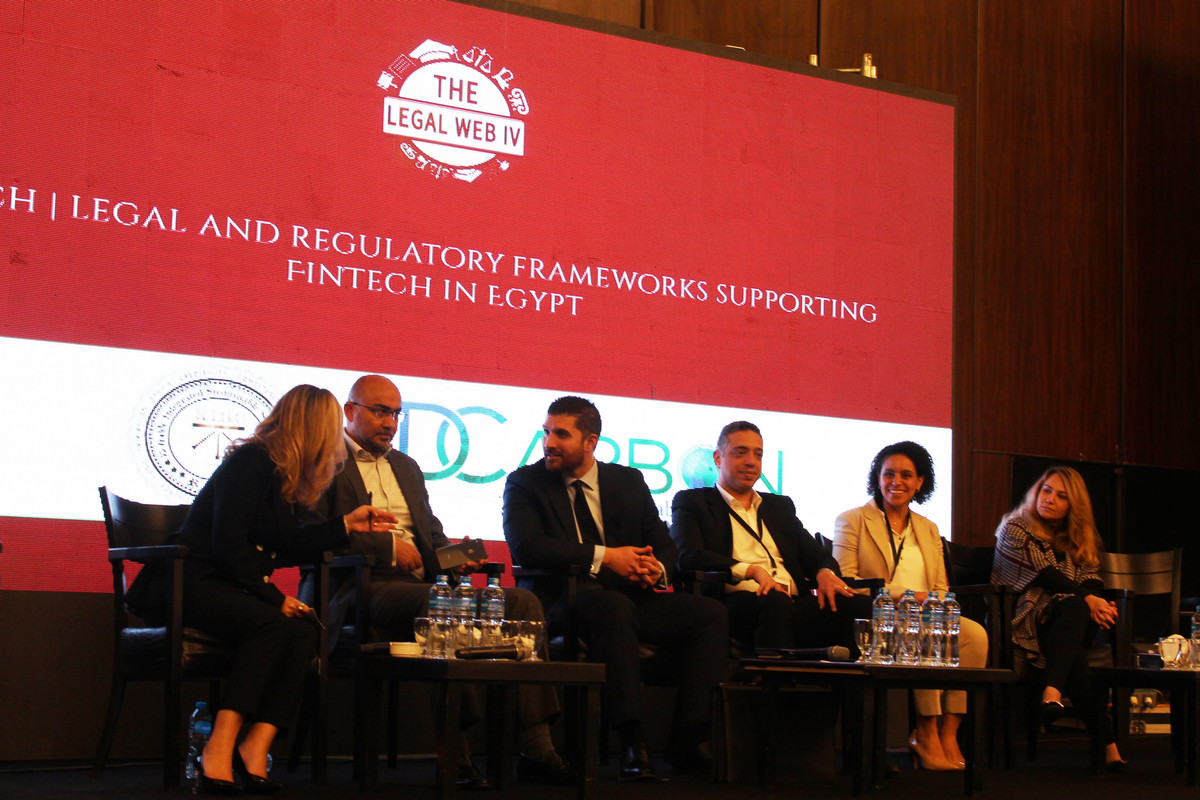 From left to right: Sajidah Abu Zeit, Head Government and Regulatory Consulting at PwC Dubai, Mohamed Okasha, Managing Partner at Fawry, Walid Hassouna, Chief Executive Officer of EFG Hermes Finance, Basma Seif, Senior Associate, Sharkawy & Sarhan Law Firm, and Sina Hbous, Advisor to the Chairman for Sustainable Development, Head of Sustainable Development Department. Photo credit: Noura Shibl/EgyptInnovate
In this panel discussion, panelists first discussed the definition of Fintech, then they spoke of the legal challenges that face it, Fintech solutions develop and change rapidly, regulators must be quick with their decisions. If not, the technology will be outdated, said Abu Zeit. Speaking about the effectiveness of Fintech, Okasha said that solutions by Fawry allowed the ministry of electricity to receive payment of electricity bills from citizens in a more efficient manner.
5. Partnerships with the Top Law Firms and Development initiatives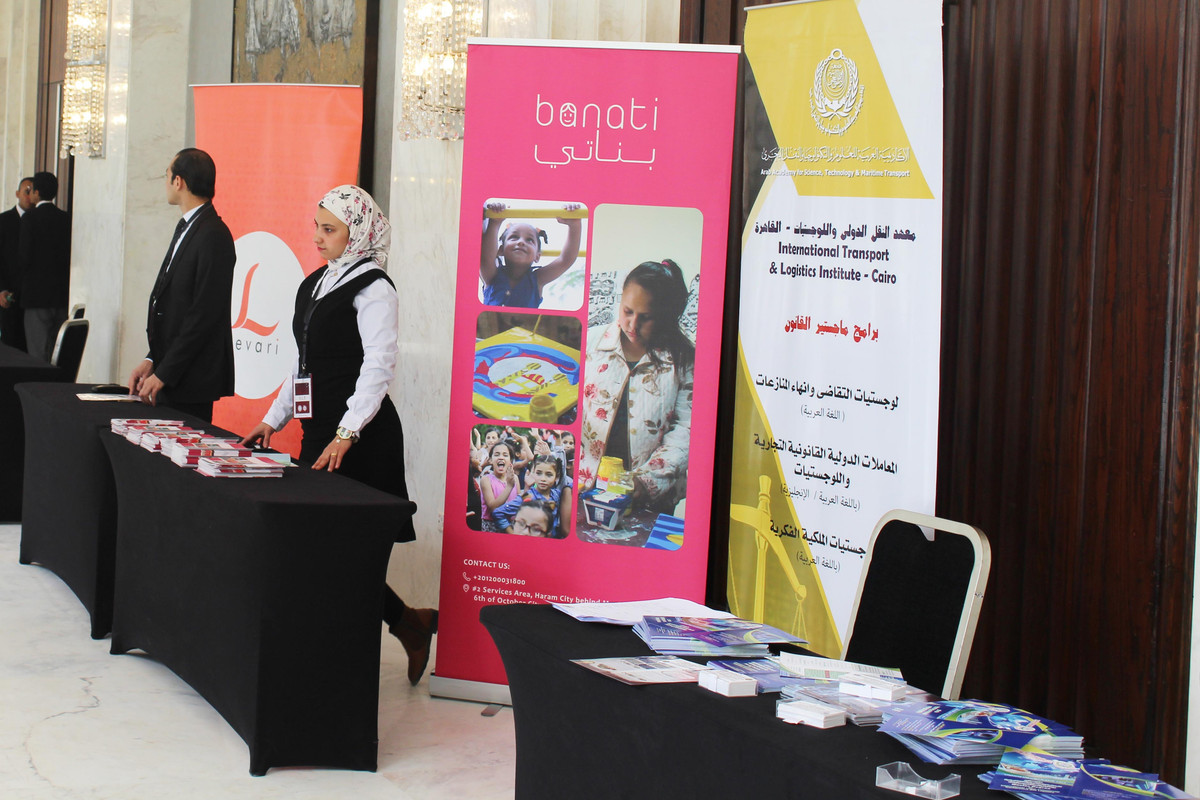 Representatives from Rowad 2030, Banati Foundation, The Arab Academy for Science, Technology and Maritime Transport, showcased their programs and some of them were looking for volunteers.
Submit Your Article Now
Send Your Feedback
EgyptInnovate site is not responsible for the content of the comments

View Egypt Innovation Map