You are here
How to Value Your Startup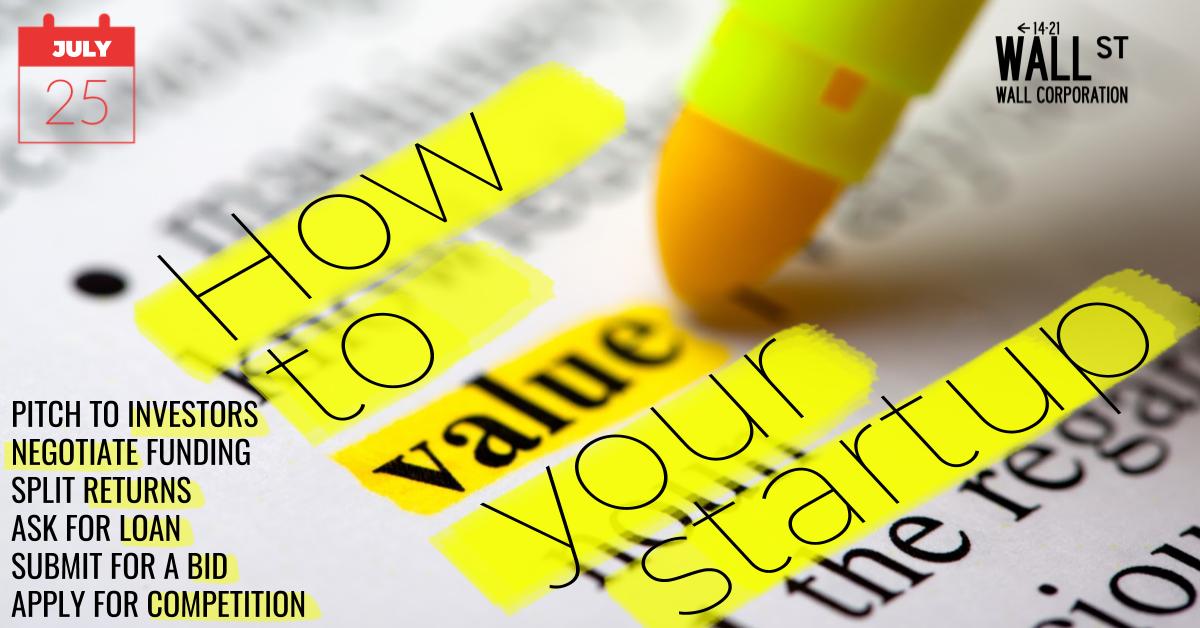 Detailed Address
47th Building,North 90th St,New Cairo,Cairo 11853
City
Event Details
Are you a founder, CEO, or even work in the financial team of early/growth stage startups? Do you want to know what your startup value is, and how valuation is important to pitch to investors, negotiate funding opportunities, split returns, ask for a loan, submit for a bid, or apply for a competition? Then this session is for you.
Wall Corporation will help participants understand what startup financial valuation is and its importance, understand and rationalize a startup's value, and enhance your company for better investments. More information will be revealed tomorrow so tune in on Wall Corporation's Facebook page.
Registration is mandatory prior to the session. You can either message them on Facebook, email them, or register through the link below [Choose Group Session].
Cost
Cost:
250 EGP per person, 400 EGP for 2-person/startup, 600 EGP for 3-person/ startup
Website
https://wallcorporation.com/register/
Add To Your Calendar
Send Your Feedback
EgyptInnovate site is not responsible for the content of the comments

View Egypt Innovation Map