NASA: RS-25 Rocket Engines will Fly in 2018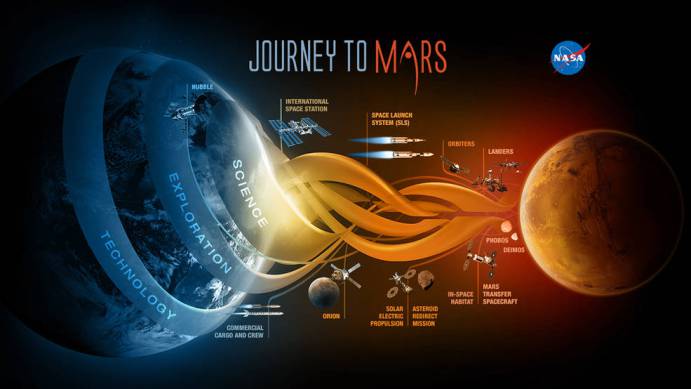 NASA  has tested their first RS-25 rocket engine for the agency's next heavy lift rocket, the Space Launch System (SLS),for 500 seconds. In the main stage, SLS will use four RS-25 engines. SLS is designed to take passengers to deep space destinations like asteroids or Mars.
NASA stated that "the next time rocket engine No. 2059 fires for that length of time, it will be carrying humans on their first deep-space mission in more than 45 years."
SLS will carry the Orion capsule with up to 6 crew members on board to deep space destinations laid out in NASA's Journey to Mars initiative.
Fascinatingly, the engine used in the test was one that flew during the Space Shuttle Program, After the space shuttle retirement there were 16 RS-25 engines (space shuttle main engine) left over.
To create the configuration of the first SLS flights, four RS-25 engines will be joined with a pair of solid rockets boosters.
Engine testing will continue at NASA Stennis Space Center in Mississippi, while the SLS program is managed by NASA's Marshall Space Flight Center in Alabama. Basically, the SLS will use ground operations and launch facilities at Kennedy Space Center in Florida. SLS is expected to have its first flight in 2018.
To know more about RS-25 and SLS click here
Submit Your News Now
Send Your Feedback