Managing and Delivering Tech Booster Bootcamp (TOR)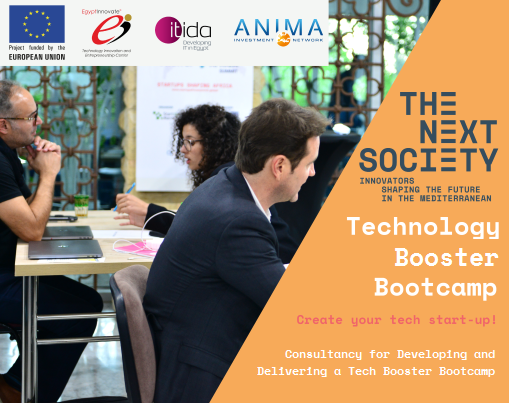 TIEC (Technolojy Innovation and Entrepreneurship Center) in partnetship with THE NEXT SOCIETY is looking for a consultant to conduct a Tech Booster Bootcamp that aims at providing three days bootcamp about Innovation and Entrepreneurship. It will allow researchers to develop a business model for their ideas and present their ideas during the pitching day.
Tech Booster Bootcamp Objectives:
Identify the intellectual assets.
Prioritize, using strengths in terms of exploitation.
Assess Intellectual Property, validate technology commercialization.
Identify potential markets.
Verify market needs.
Make the business case.
Select and develop a business model.
Calculate required efforts, investments and expected profits.
Design a detailed deployment plan.
Learn about Intellectual Property and Commercialization Techniques.
Know how to make an effective pitch presentation.
Learn the necessary components of an investor pitch deck.
All detailed information are explained in the downloadable document "THE NEXT SOCIETY_TOR_Tech Booster Bootcamp_RT_revised.pdf". 
The deadline for submission is Saturday 14 September 2019. 
Submit Your News Now
Send Your Feedback