You are here
ESG Investment North America forum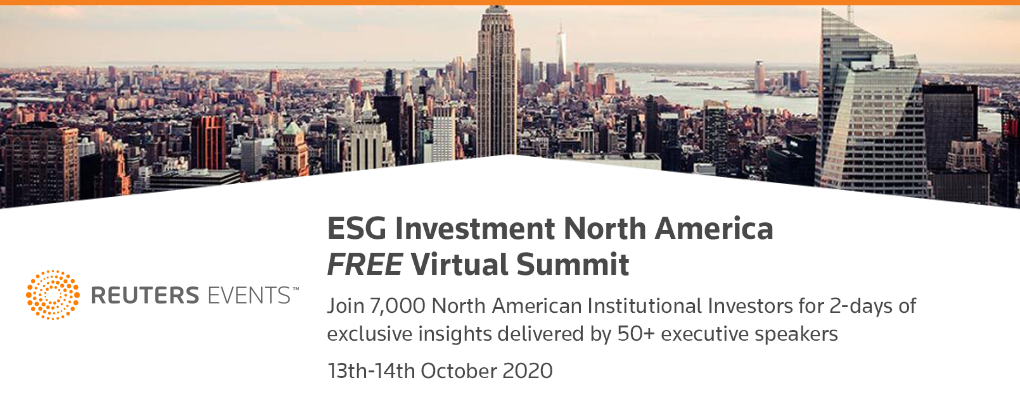 13
Oct 2020
To
14
Oct 2020
City
Event Details
ESG Investment North America 2020 is the largest forum for mainstream institutional investors, regulators and asset owners to join and discuss core investment strategy alongside sustainable, responsible, and impact investors.
The agenda enables strategic direction-setting and practical guidance, together with 5,000+ leading industry executives, the participant will unlock the tools and expertise required to effectively integrate ESG and deliver sustainable and above market investment returns. The ESG conversation has moved from 'WHY´ to 'HOW' and NOW is the critical juncture for mainstream investors and asset owners to accelerate their integration plans.
ESG Investment North America 2020 will contain Four Key Themes:
Financial Materiality and Adoption
Standards, Frameworks and Regulation
Taxonomy and Building ESG Literacy
Strategic Challenges and Opportunities
Register Now  to participate and attend ESG Investment North America 2020.
Objectives
Bringing together leading stakeholders from across the investment community to provide practical insights to advance the participant's ESG journey. .
Website
https://reutersevents.com/events/esg-investment-north-america/register.php
Add To Your Calendar
Send Your Feedback
EgyptInnovate site is not responsible for the content of the comments

View Egypt Innovation Map