5 Speakers you Shouldn't Miss at Social Media Day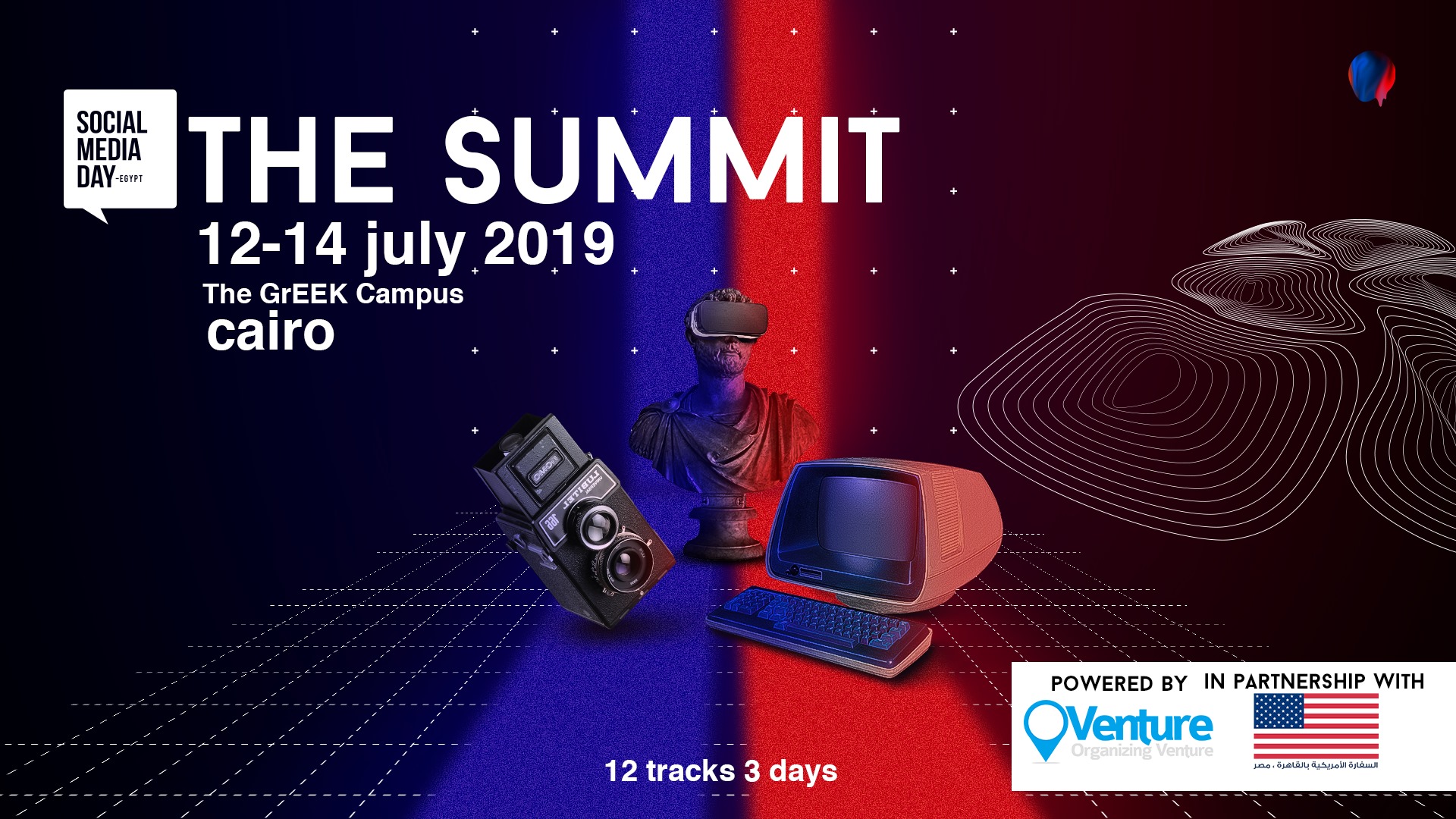 Social Media Day, an annual event that connects social media enthusiasts, professionals, entrepreneurs, and other stakeholders in the digital space and introduces them to the latest online tools, will be taking place next week from Friday 12 July to Sunday 14 July at The Greek Campus, Cairo.
The event will be loaded with informative talks, panel discussions, and social media case studies. It will feature expert presenters from across the MENA region and the United States, sharing the latest social media trends and tools. Social Media Day is powered by Oventure in Partnership with U.S. Embassy Cairo. Social Media Day's team is providing a 20% discount for EgyptInnovate readers through the promocode SMDAYEgyptinnovate. To find tickets, click here.
Here are 5 speakers we think you shouldn't miss out on:
1. Ahmed Abdel Ghany, The Founder of Xact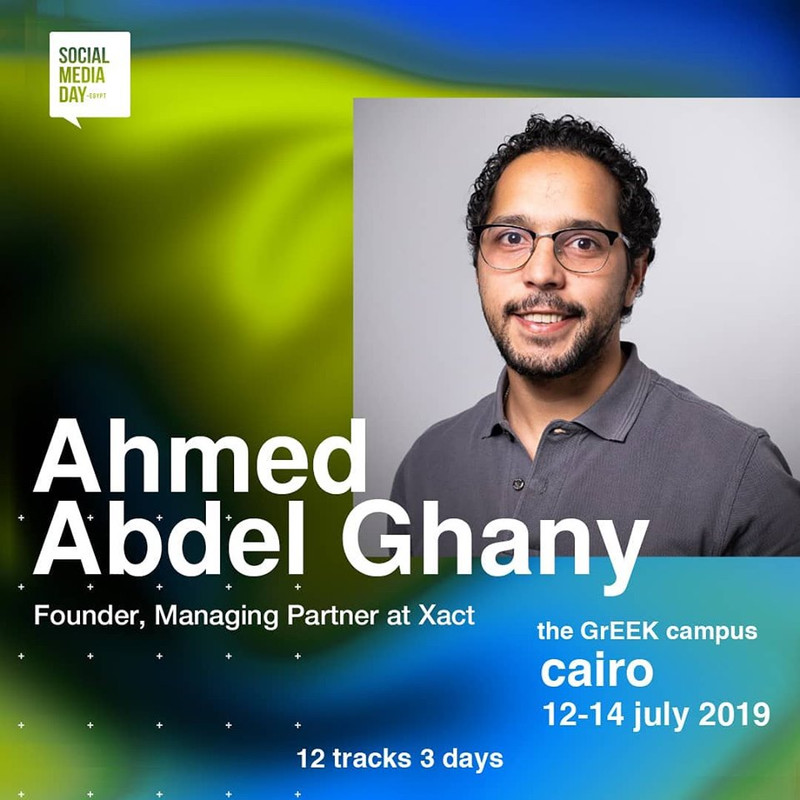 Photo credit: Social Media Day
Abdel Ghany is a Highly energetic Marketing/Growth guru with 7 years; significant and progressive experience.
With a five year experience in the Telecom industry, Abdel Ghany started Xact, a data- driven marketing startup that helps enterprises create their distinctive strategies and boost their revenues through recycling data with an AI powered machine learning engine.
He is also a Marketing Advisor for startups and SMEs leading their Growth plans for 3 years. In addition, he has been teaching Economics for 7 years to undergraduate students with the passion to add value to the community.
2. Adel Heikal, Growth Hacker at Minitrics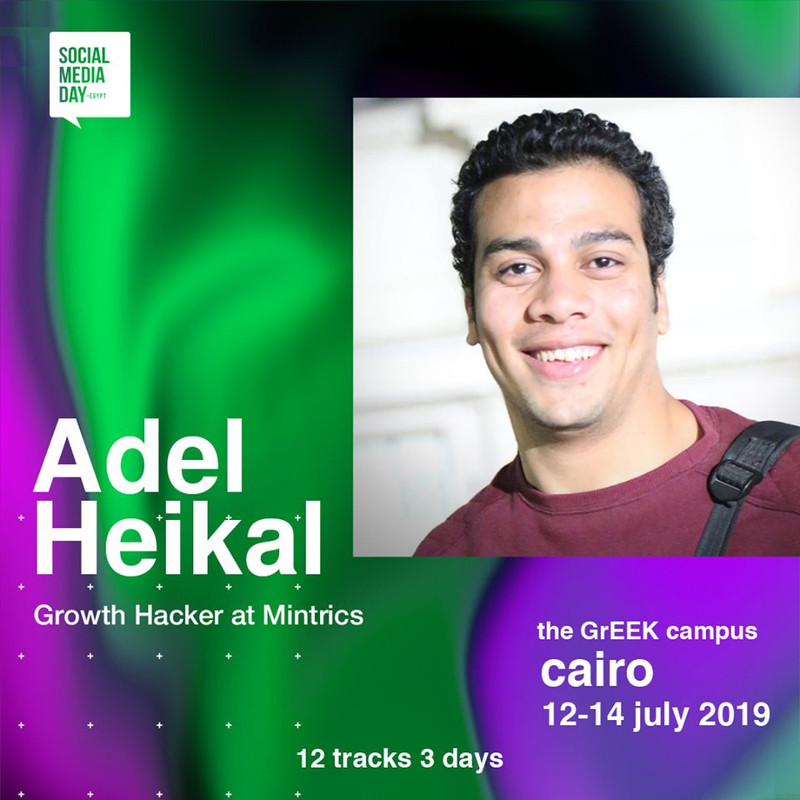 Photo credit: Social Media Day
Adel is a growth hacker at Mintrics. a leading social video analytics plus intelligence platform, he manages user acquisition and retention channels; social media, Ads, Email marketing, SEO & PR.
He has worked directly with Youtube, Discovery Network, The Emirati Government and Udacity amongst others on behalf of Mintrics.
He worked on publishing the first-of-a-kind Social Video Analysis Reports in Egypt and UAE; analyzing more than 800 brands in Egypt only and their video performance and behavior online.
3. Ramy Kandil, the Head of Planning at hug digital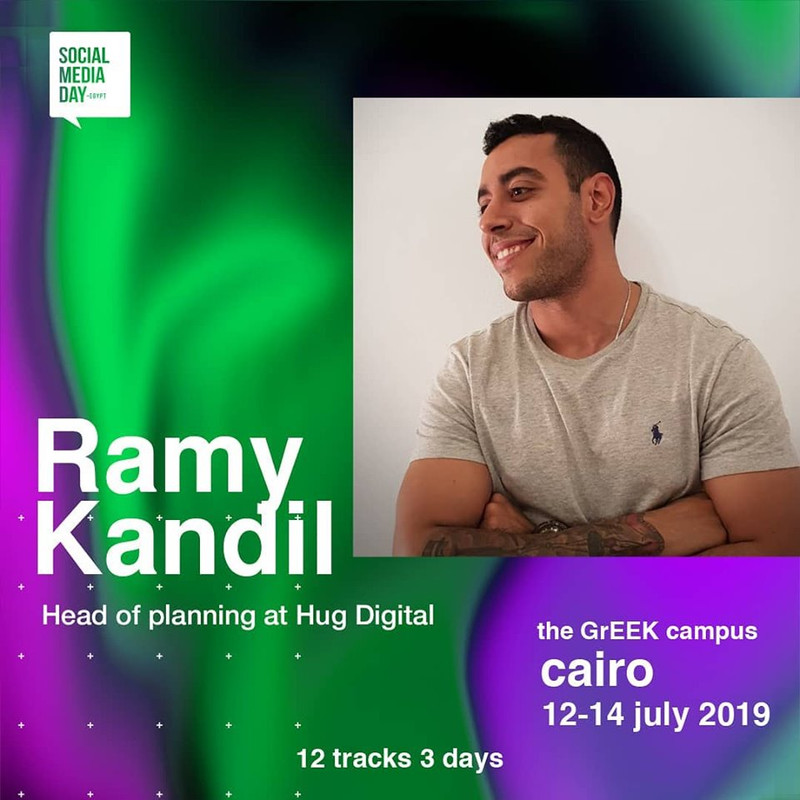 Photo credit: Social Media Day
Kandil has extensive experience in the field of Public Relations, having spent two years working for Google in the MENA region as the Public Relations & Communications Manager.
Seeing his growing passion for more challenges, he took on the route of private PR and worked with global brands including Coca-Cola, Vodafone, Barclays and many more. Today, Kandil is the Head of Planning at hug digital - a regional digital agency.
4. Mazen Yassen, Founder of Just a GoProer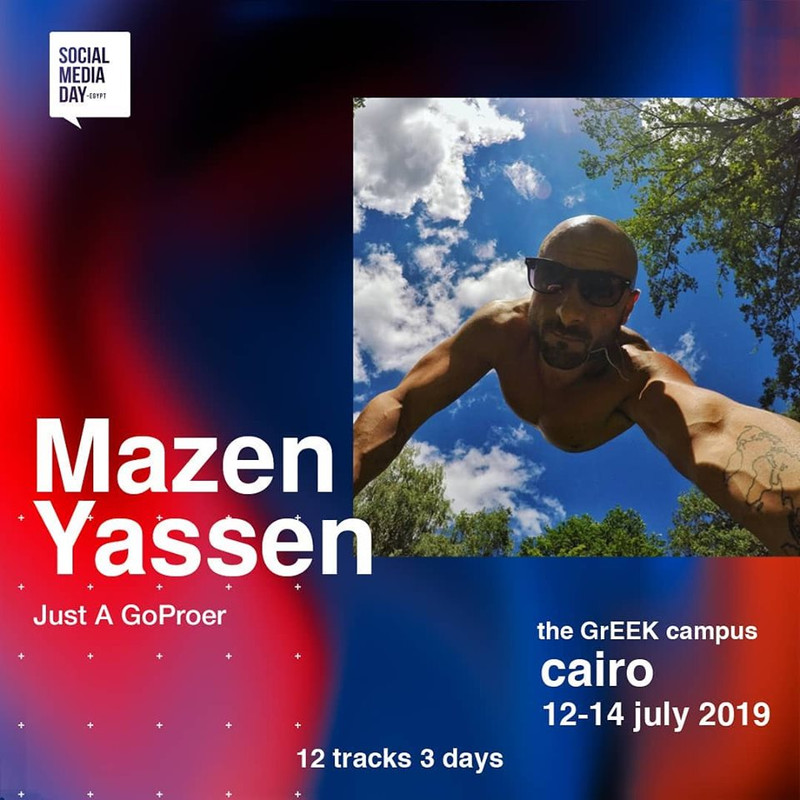 Photo credit: Social Media Day
After 14 years of corporate experience in a diversity of industries, and reaching a high ranked position in one of the largest multinational companies; Yassen decided to pursue his passion for photography and content creation.
After he bought his first camera, Yassen did not hesitate to quit his job and venture on his new journey. He established his online pages, Just a GoProer, in April 2016 on Facebook and Instagram, gathering thousands of followers who watch Yassen's travels and world views.
5. Maged Farrag, The managing director at 5D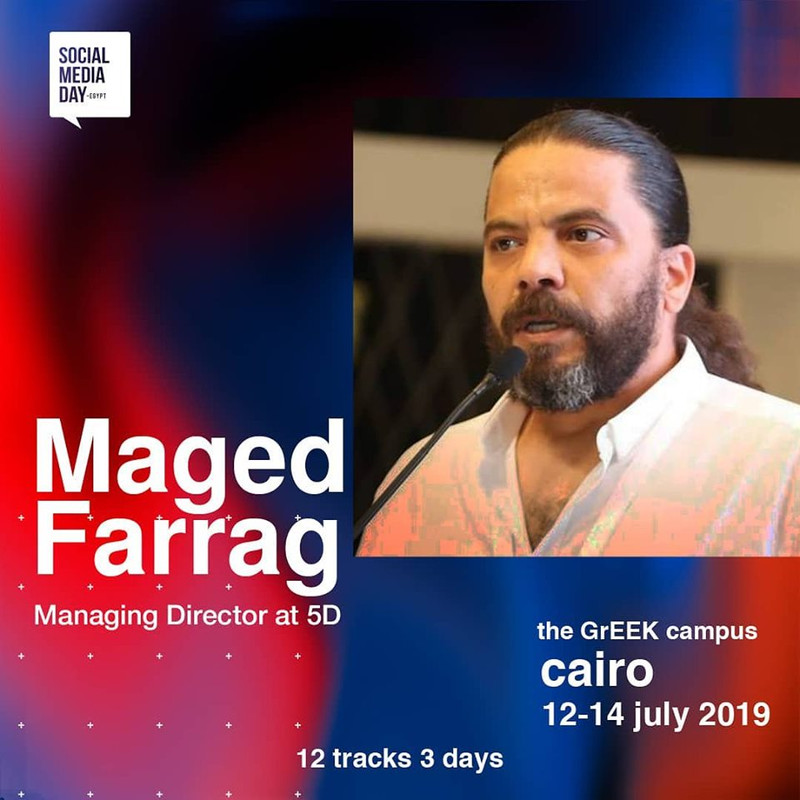 Farrag founded his first company Mega Media in 1994 to become Egypt's leading multimedia service provider. His work extended to cover innovative use of technology in advertising, communication and cultural heritage documentation.
He has received numerous advertising and content awards. In 2013 he co-founded Fifth Dimension–5d, a merger of 5 companies to become one of the top digital marketing agencies in Egypt. In 2016 he co-founded 5dVR, a company specialized in creating VR/AR experiences
Submit Your Article Now
Send Your Feedback
EgyptInnovate site is not responsible for the content of the comments

View Egypt Innovation Map