Check Out the Winning Startups at Techne's Five Competitions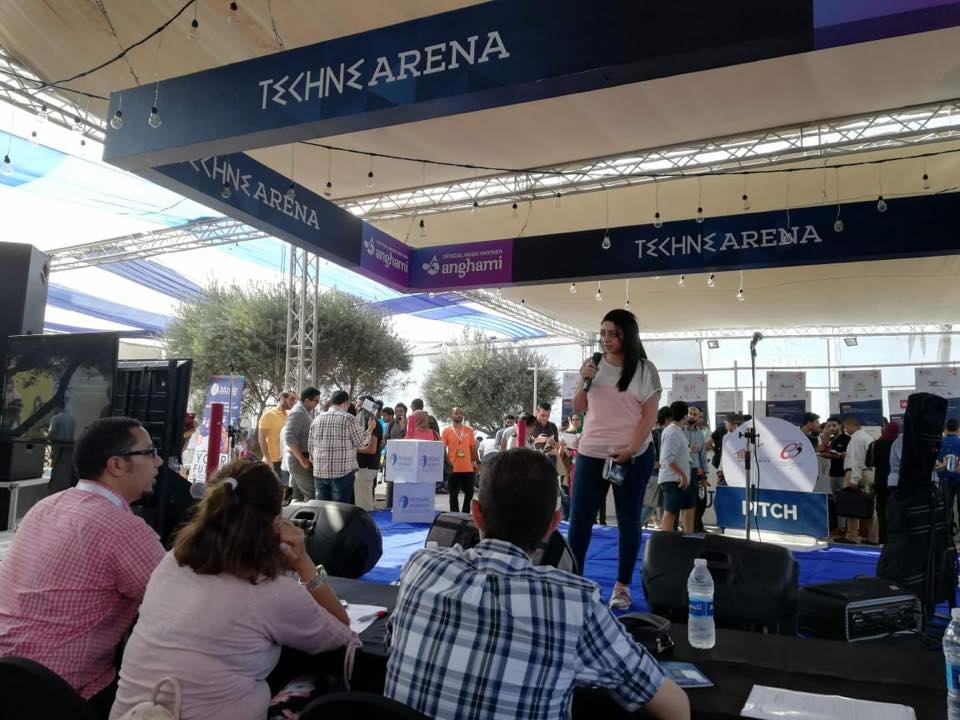 The annual Techne Summit was held last month in Alexandria library, where many talks and competitions took place, and entrepreneurs had the opportunity to network with experts. The competitions held at the summit were diverse, and some focused on financial technology, health, and other fields. Here are the names of the competitions and the winners:
1. Trip to Stockholm
This competition was sponsored by the Swedish Embassy in Cairo and the Swedish Institute, and it aimed to support startups that have the potential to expand in European markets. The winning startups got an opportunity to participate in the upcoming "Startups and the innovation eco-system in Sweden" program.
The winning startups in this competition were Chefaa and Makanak. Chefaa application allows users to order medicine, it also reminds them of their dosages through text messages. Makanak offers on-demand car services through delivery. Clients can call Makanak to book different services.
2. AXA & Techne Competition
This competition focused on startups that use technology to solve a problem in healthcare, and it offered an award of 80,000 EGP.
Grow, a startup that won this competition aims to make electronic systems available in all hospitals in Egypt by allowing medical companies to sell their products to hospitals and pharmacies through Grow's portal. Another platform, Instadiet, won this competition, and it allows users to communicate with dietitians and create a customized diet to lose weight.
3. GIZ & Techne
Epicvr - Virtual Reality Arcade, a startup that offers virtual reality experiences through games, won this competition, in addition to the platform Social Buildingz, which allows engineers and designers to communicate with clients.
4. Future Technopreneurs
This competition was sponsored by Technology Innovation and Entrepreneurship Center (TIEC) and it focused on entrepreneurs who had an innovative idea that involves information and communication technology. Winners of this competition got a chance to participate in a pre-program for TIEC's upcoming incubation cycle.
Winners of this competition were Aquatika and Vetwork, an online platform that presents on-demand petcare services such as asking for vets and delivery of products from pet shops.
5. Fintech Competition by Mint
This competition was sponsored by Mint from EG Bank, and it targeted early-stage financial technology companies.  This competition had an award of 70,000 EGP, in addition to an opportunity to participate in Mint incubation program.
Nuqood, an application that helps users make the best financial decisions won this competition. This application offers information about financial products and services in Egypt and promotions and discounts on some products. Ordera also won this competition, and it allows users to view menus of restaurants, order and pay through their application.
Techne is a platform that aims to support technology companies through three main events, Techne Summit in Alexandria, another summit in Dubrovnik, Croatia and Techne Drifts, which is a one-day event that's repeated all over governorates in Egypt and it aims to strengthen and empower entrepreneurs in the startup community.
Submit Your Article Now
Send Your Feedback
EgyptInnovate site is not responsible for the content of the comments

View Egypt Innovation Map