Are you looking to fund your startup? Get to know Crowdfunding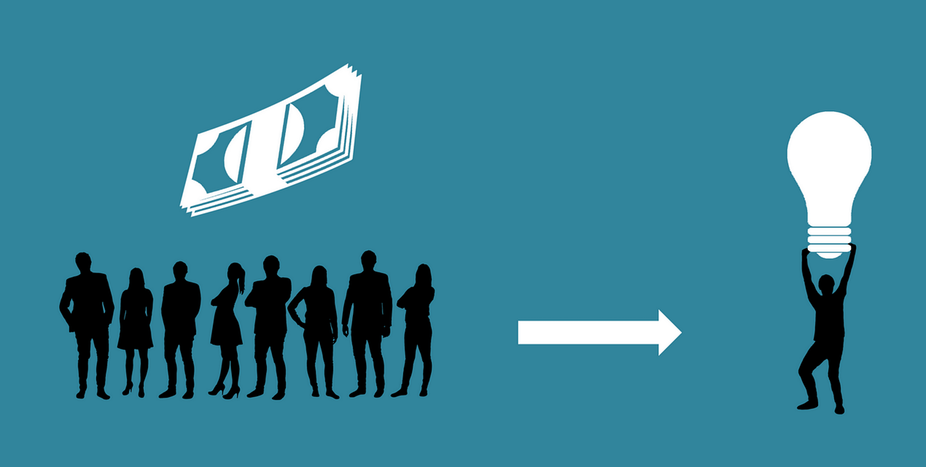 Do you have an innovative idea for a product or a project? Are you unable to fund your idea? Today we present to you a possible solution.
Crowdfunding is based on collecting very small contributions from a large number of people, which results in a large amount of money. The idea emerged in 2008, and it provides great opportunities for entrepreneurs and innovators to raise funds. We might have not some great projects if it wasn't for this idea.
To start the process, you start with a campaign on a crowdfunding website that explains the project idea, funding goal, and what you offer in return. The campaign remains on the website for a specific time, and if the required amount of money wasn't raised, the money is refunded to all contributors.
Contributors will not automatically flock to your idea, you need to have your own audience to start with, then, perhaps your idea will be showed to a larger number of people.
After a successful crowdfunding campaign and after executing your idea on the ground, you start to send the latest news and updates about your project to your supporters, because they would be excited about your project as much as you.
Some of the most famous crowdfunding platforms are:
Funds can be raised throughzomal for innovative and creative initiatives, inventions, and community development projects. Through Zomal, USD 1.9 million were raised successfully to support 133 innovative projects.
Anyone can showcase their project on the platform if it agrees with the publishing policies and if it's suitable for the Arabic audiences. Zomal takes 5% of revenues if the project succeeds, if it fails, the website and the client don't receive any money.
2. Eureeca 
This platform was founded in Dubai in 2011, and it allows investors to buy bonds in growing startups, which benefits the investor and the entrepreneur.
3. Yomken
The platform offers two main services which are crowdsourcing solutions to different challenges faced by entities, and securing a market that connects innovators with financial institutions. Yomken focuses on social projects and non-profit organizations, and it connects idea owners and individuals who are willing to offer in-kind services such as mentorship and volunteering.
4. Kickstarter
Kickstarter accepts many kinds of projects including films, music and technological ventures. Conditions to accept the ventures include, the project can be shared with others, such as an electronic device or a book, charity projects aren't applicable, and the projects must be explained extensively, and presented with videos, photos if necessary and an action plan.
If the idea owner doesn't receive any money before reaching their goal, they lose all the funds they raised.
This article was translated by Noura Shibl
Photo credit: Tumiso/Pixabay
Submit Your Article Now
Send Your Feedback
EgyptInnovate site is not responsible for the content of the comments

View Egypt Innovation Map