4 Programs You Don't want to Miss This Month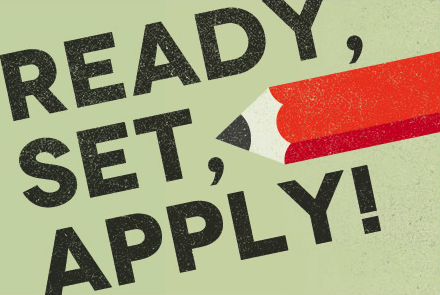 EgyptInnovate team is back with 4 diverse programs which different entities in the ecosystem offer for the community to participate in.
AUC Venture Lab announced the opening of applications for the 9th cycle of its acceleration program. AUC Venture Lab is the AUC's startup accelerator and incubator located in AUC campus in New Cairo. The acceleration program cycle is launched twice annually.
If you have a startup prototype or want to develop your startup, apply to the program to take a long incubation cycle after three months acceleration period with 0% equity taken. Fill the one-page application, which requires team and business information. The startups' teams are selected upon their idea originality, cohesion and achievements, ability to expand, and tenacity and commitment to success.
  Apply here
  Deadline: 25th of July
AUC FinTech accelerator new specialized program offered by AUC V-Lab in partnership with CIB. It supports financial technology startups in Egypt. AUC FinTech accelerator now opens its doors to new applicants in its second cycle.
The program includes several sectors such as; mobile payment, digital payment, peer to peer lending and more. It provides full-fledged support to early stage startups with ideas to deepen the incumbent (required) financial system stipulated in digitally on boarding and retaining customers, mobile account opening and more.
  Apply here
  Deadline: 25th of July.
Egypt Internet of Things (IoT) challenge, whose theme is smart logistics and smart cities, is now open. Anyone can apply if he or she has innovative ideas in the field of IoT and its related fields such as connected and smart solutions which include smart energy and connected cars. There are three tracks for senior university students' graduation projects, start-ups, and Small and Medium Businesses (SMEs).
  Apply here
  Deadline: 15th of August.
IceAlex calls for startups in Alexandria to apply in the first round of its program "Startups of Alex", the city's first local business incubator. Startups of Alex incubation cycle is looking for caliber Alexandrian Entrepreneurs who have their startups in diverse fields, in steps to build wider and stronger base of Entrepreneurial Ecosystem in the city.
The program is for startups that have proof of concept not just an abstract idea, startups with innovative idea and a direct social impact, with a team between 2 - 5 members, in which at least one member with a business background and the other with a technical background. Get the chance to be one of the pioneer startups that will be part of the first Incubation Cycle by Startups of Alex, and
  Apply here
  Deadline: 20th of July.
Submit Your Article Now
Send Your Feedback
EgyptInnovate site is not responsible for the content of the comments

View Egypt Innovation Map